Amazon and Hachette are currently doing battle in establishing a new publishing contract. This is preventing pre-orders from upcoming titles from being processed and hundreds of current books have five week delivery dates. Authors rely on digital distribution from Amazon to garner book sales and sometimes their livelihood depends on it.  Self-publishers do not have to normally worry about this sort of drama, whether they are printing physical copies of their books via Createspace or selling their digital book.  Will the Hachette and Amazon dispute encourage established authors to self-publish?
Traditionally published authors are paying attention to the pricing battle between Amazon and Hachette. Hachette gets paid a set discount on the digital MSRP, just like bookstores pay a set discount for physical books. This is why Hachette sets the MSRP for eBooks at high prices, such as $14.99. If Amazon is getting a 40% wholesale discount, their wholesale cost for that e-book is $8.99. They then sell the e-book to the customer for $9.99 and making a dollar, in most cases they are selling them a loss.
The problem  is, Amazon wants lower MSRP of the books, which means the author and publisher will make less money. This will make a world of difference because Hachette garners 25% of their entire revenue stream from eBooks and Amazon accounts for 75% of their total digital distribution.
The James Pattersons of the world rely on a major publisher to have their books translated in a myriad of languages and flood the bookstores with each new title. The average author who might write one or two books a year is not as dependant on this mechanism. In many cases, if you are a first time author or don't have the bankable established name the publishers often mandate authors promote the book themselves.  Twitter, Facebook, Pinterest, YouTube Book Trailers and Blogs are often the avenues to expand the fanbase.  So, emerging authors and established players will find themselves having to self-promote, but not make the high profits indies are getting.
Agents, editors and writers are losing confidence in Hachette and the publishishing industry in general. If Amazon manages to strongarm the publisher, it will create a domino effect of changing the established status quo of eBook pricing and fully abolish the agency model for good. Everyone will make less money, except Amazon.
Will authors think twice about signing a publishing contract with Hachette and elect to self-publish? The landscape of the entire industry is changing,  Sony and Samsung are getting out of the eBook selling game and Barnes and Noble  is losing billions.  Amazon and Kobo are the only ones left, and Amazon has the dominant marketshare by a longshot. If anything, it might not be a foregone conclusion anymore that the only way to make a viable living is getting signed by a major publisher.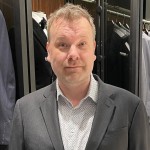 Michael Kozlowski has written about audiobooks and e-readers for the past twelve years. Newspapers and websites such as the CBC, CNET, Engadget, Huffington Post and the New York Times have picked up his articles. He Lives in Vancouver, British Columbia, Canada.