Over the course of the last decade e-readers have been the best way to consume ebooks and other digital content. The batteries last over a month and it is quite easy to purchase content from Amazon, Kobo or Barnes and Noble. Will e-readers continue to be popular in the next decade, or will VR usurp their position?
The Consumer Technology Association expects that VR will generate $1.2bn in US revenues in 2018, rather less than other new technologies that are gaining traction with consumers, such as smart speakers.
Facebook's Oculus Go, for example, does not have to be plugged in to a high-powered PC or smartphone, coupled with a $199 price tag, may persuade more people to experiment. Hugo Barra, Facebook's head of VR, suggested that the Oculus Go could create a "new category of VR products" that marry accessibility with affordability. The Oculus Rift continues to be one of the most popular methods for serious gamers because it hooks directly up to your PC via USB-C.
Meanwhile at CES Google announced the first standalone virtual reality headset powered by its Daydream technology. The Mirage Solo, made by Chinese hardware maker Lenovo, will go on sale sometime between April and June for less than $400. The Mirage Solo packs many of the same hardware specs as a high-end smartphone, including a processing chip, a high-resolution display, memory, internal storage, external storage, cameras and a massive battery. It even includes a headphone jack.
Perhaps the biggest news in VR was the Vive Pro, which isn't an entirely new generation of VR hardware, but it's an impressive incremental upgrade, boasting integrated audio, a 2880 x1600 display that matches Samsung's Odyssey as the highest-resolution consumer headset, and improved ergonomic design. There is a wireless adapter you can purchase, so you don't need to hook up a bunch of cables to your PC.
The Quantum Storey Company launched its series, called Operation You, in select retailers in the U.S. late last year. The name is a nod to what the publisher calls the "self-directed action" offered by its books, which combine traditional print with augmented reality (AR) and virtual reality (AR) technologies. As young readers turn the pages of the printed book, Ray — a major character in the series — invites them to download the free app (available for Android and iOS) and use the included VR goggles in order to be taken into the story. For now, Operation You is available at Walmart and Sam's Club in the U.S., but while the publisher calls Operation You the "world's first virtual reality book series," it joins a number of international publishing ventures to incorporate elements of VR and AR into more traditional children's book formats.
"New technology such as big data, AI and virtual reality (VR) empower services to facilitate the transformation of the reading mode and industrial innovation in the new reading age," said Wang Min, chairman of the board of Anhui Publishing Group. "Integrating AI with the digital publishing industry will promote content display and improve reading experiences."
Ready Player One is a book about VR and the author is Ernest Cline. "What's really astounding to me is a lot of the guys at Oculus VR and other companies who were creating VR tell me that Ready Player One is one of their primary inspirations in getting into virtual reality," Cline says. "I've been to Oculus a few times to do book signings and things there and they tell me Ready Player One is like required reading for new employees. The book came out right as Palmer Luckey was doing his initial Kickstarter campaign and everybody recommended it to him and he read it and loved it and now he recommends it to everybody that comes to work at Oculus, including pioneers in the computer fields like John Carmack and Michael Abrash."
"Right around this time (2011) is when I imagined virtual reality takes off, so seeing where it is in 30 years will be amazing," Cline says. "Oculus Touch has gloves that allow you to pick up virtual balls and turn door knobs inside VR, and there are all types of force feedback devices, suits, the Virtuix Omni multi-directional treadmills that are either Kickstarting or having companies invest in them. It's amazing to see all of these things I had imagined happening. And with all the competition with Sony, Oculus, Samsung, HTC and Valve in this space, that's when it's going to become cheap and available to everyone."
One of the big problems with digital publishishing in 2018 is that not enough people own VR headsets to make original content viable. According to NESTA research, less than 1% of the population own a high end VR headset and less than 6% of people own a mobile based one. This means that unless you are actively taking headsets to your target market, the numbers of headset owners just aren't really enough for you to make a marketing app to attract people to buy a book. Google Cardboard is relatively inexpensive, but isn't really immersive.
Publishers rarely experiment with new digital distribution models and tend to only partner up with existing companies for limited trials. I have talked to a number of publishers and they have all told me that they simply don't have the infrastructure to develop new technologies, but they will go where the readers are. It took a number of years for publishers to digitize their front and backlist to make them compatible with e-ink readers and the same amount of time for them to get serious about getting the production studios in place for digital audio. In order for publishers to gravitate towards VR, there has to be a demand.
By 2028 will e-reading undergo a paradigm shift? Will e-readers like the Kindle be a thing of the past and will people be browsing virtual bookstores in 3D, purchasing a book and reading it in virtual reality? Will we be walking into a the Barnes and Noble flagship store in New York and then take the book to the Moon and read Gravity's Rainbow in a crater or on top of a cliff on the Grand Canyon?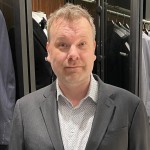 Michael Kozlowski has written about audiobooks and e-readers for the past twelve years. Newspapers and websites such as the CBC, CNET, Engadget, Huffington Post and the New York Times have picked up his articles. He Lives in Vancouver, British Columbia, Canada.