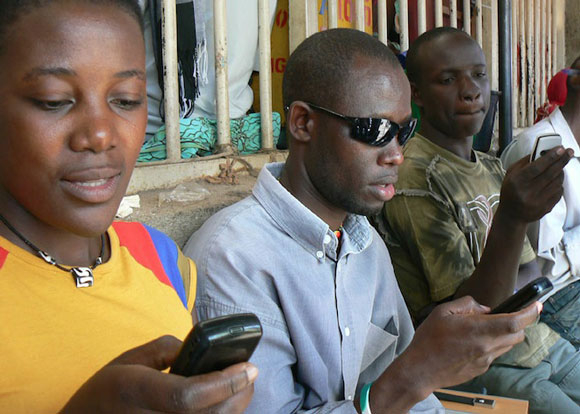 WorldReader is a non-profit organization that distributes Kindle e-Readers to schools and kids in Africa. It has not only gotten sizable individual donations, but the CEO of Amazon, Jeff Bezos contributed $500,000. Over the course of the last year, WorldReader has been quietly distributing its iOS and Android app. The company reported that it has over 200,000 registered users and over 500,000 reads a month with its 1200 free ebooks.
Worldreader users spend 60,000 hours reading on their mobile phones per month. Approximately 100,000 of these readers read more than 20 times per month; they're what you might call "power readers." In January, Worldreader Mobile users read the equivalent of 17,000 books on their feature phones.
Many big publishers are supporting the Worldreader initiative, such as PCaine Prize for African writers, CK-12, Harlequin, Pearson, the U.S. State Department, and the World Health Organization, to name a few. They are the same ones offering free ebooks to the schools in Africa and they are also available through the app.
The gravitation towards mobile phones is natural for Worldreader, because there are millions of cheap models in Africa and the surrounding area. Giving them the ability to tap into the company's ecosystem is important to enhance the brand. "There are more mobile phones than toothbrushes on this planet," said David Risher, our co-founder and chief executive officer. "Together with our growing e-reader program, Worldreader Mobile connects us to millions of the world's poorest people, providing the books they need to improve their lives."