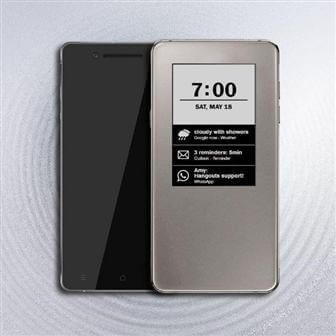 There are a number of companies currently developing a secondary e-paper screen for their smartphones and and there are a number of startups and established players thinking about crafting their own solution. Things are going to get a bit easier on the R&D front because E-Ink has just unveiled a new 2.9 inch ultra-thin display.
I am not surprised that e-Ink has developed their own secondary screen since its hard to discount the success the Popslate 2 has attained. The company has raised over one million dollars in the last few months.
The new e-Ink display does not need built-in batteries and instead relies on NFC (near field communication) system's driving for power supply and transmitting data and images.