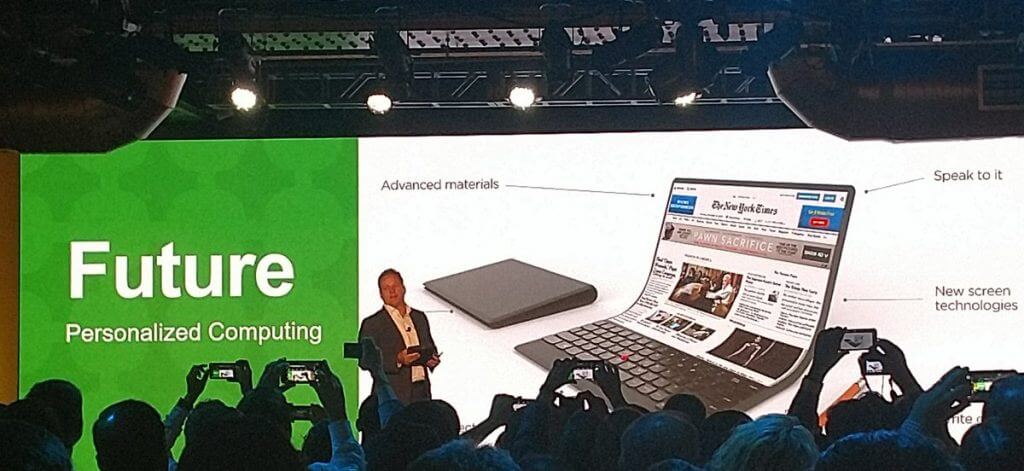 Lenovo has just unveiled a new flexible display concept where the screen and keyboard are attached with no hinges. In fact, it is completely foldable. In order to bring this prototype to the market Lenovo stated that they need "advanced materials" and "new screen technologies" to make this work, which signals that any possible real-world version is years away.
We have been constantly been promised foldable e-paper displays and hardware vendors always show off flexible displays that are applicable to laptops, ultrabooks, e-readers and e-paper. We have yet to see a really compelling prototype hit the market in a viable commercial product.
Still, this is Lenovo we are talking about. The company has consistently released hardware like the Yogabook. They do take risks and maybe we might see a future product have a truly flexible display.
A foldable PC? Maybe someday. Just a concept for now. #LenovoTransform pic.twitter.com/UIq1qpaSwj

— Lenovo (@lenovo) June 20, 2017