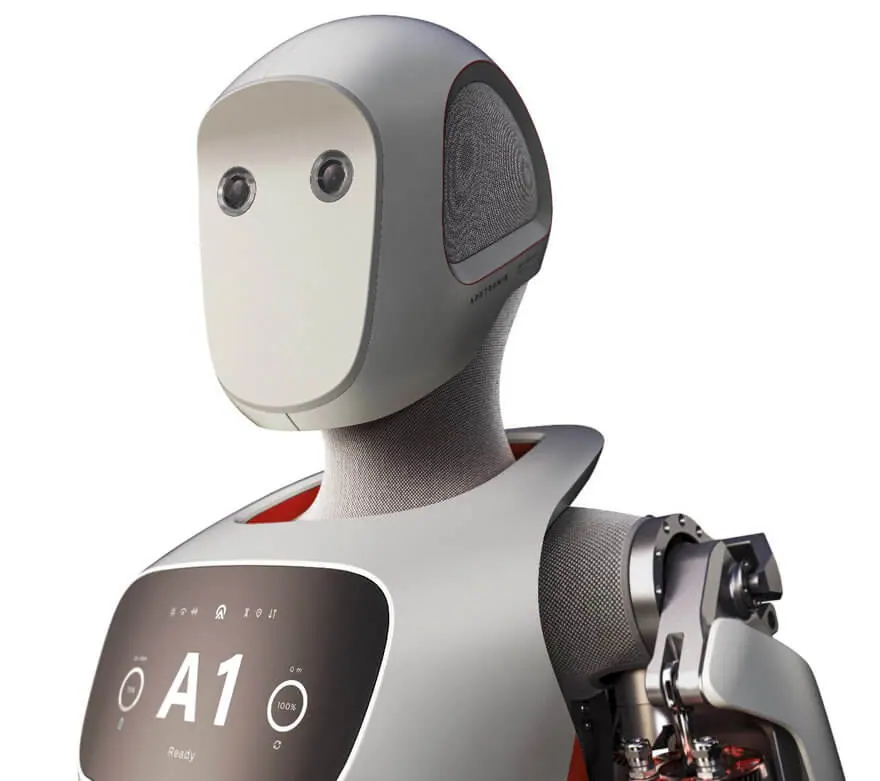 Image credit: core77
Apptronik, an Austin-based robotics company, has recently introduced a new humanoid robot design. It's called Apollo, and introducing the robot, the company writes:
It's called Apollo, and it's meant to assist warehouse and factory workers, eventually extending into construction, oil and gas, electronics production, retail, home delivery, elder care, and countless more areas.
Although the Apollo bot has many impressive features, one of the most impressive parts is its E INK display face. Because of the E INK technology, you can literally read the bot's face. It also features an OLED screen on its chest, while its eyes are surrounded by circles, which change the backlight color to green, red, or another color for communication.
The robot is sized like a human being, with 5 feet and 8 inches in height and 160 pounds weight. It can lift 55 pounds of weight and runs on electricity rather than hydraulics, which may be unsafe.
According to Apptronik, Apollo is the first commercial humanoid robot designed for friendly communication, high payload, mass manufacturability, and the utmost safety.
About Apptronik
Before starting Apptronik in 2015, the team member worked in the Human Centered Robotics Lab at the University of Texas at Austin. At that time, the team worked on Valkyrie, a NASA robot, during the DARPA Robotics Challenge between 2012 and 2013.
Apollo is also inspired by the Valkyrie's design, and the dexterous team of Apptronik has spent years creating this unique humanoid.
Humans have around 300 muscles in our bodies. As engineers, our goal is to simplify complexity, so the Apollo robot has around 30 different muscle groups inside of its system that you need to do basic actions and activities," said Dr. Nick Paine, cofounder and chief technology officer at Apptronik.
Navkiran Dhaliwal is a seasoned content writer with 10+ years of experience. When she's not writing, she can be found cooking up a storm or spending time with her dog, Rain.