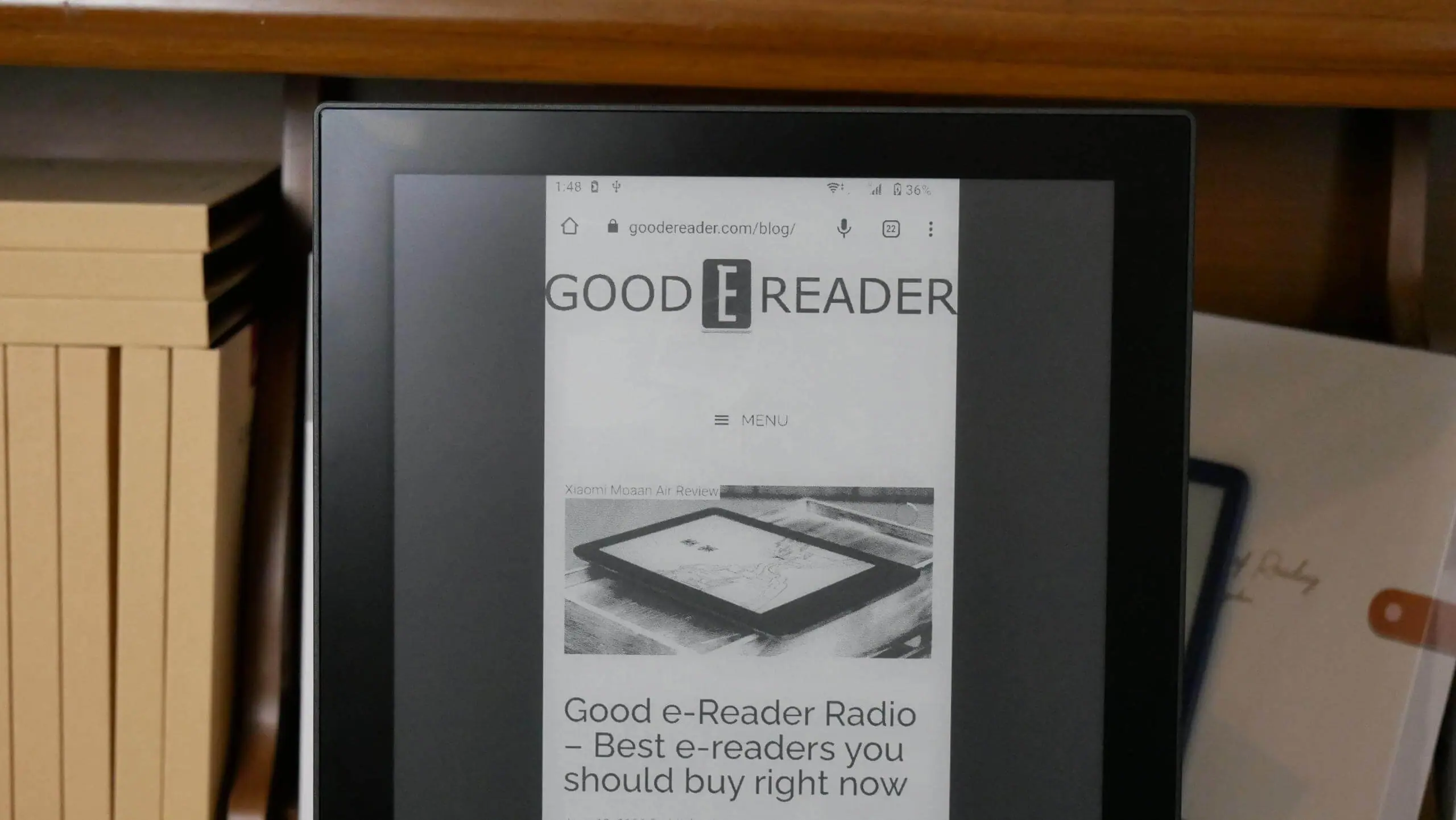 Philips happens to be a household name the world over when it comes to consumer electronic devices. It has been there long before others – read Samsung, Apple, LG et. all. – had even appeared on the scene. However, while the company has been maintaining a low profile off late, it's back in the headlines with the launch of a new E Ink monitor. While that seems to be a far cry from the sort of devices it has been making all along, opting to make E Ink monitors does make sense considering that it happens to be a niche segment dominated by just two players, Dasung and Onyx.
But then, with the two Chinese manufacturers already making a name for themselves in the E Ink devices segment including monitors, does the Philips 3000 series device has what it takes to take on the established players? Let's find out.
Hardware
Philips has done a good job of keeping the monitor simple and straightforward as the monitor is only designed to mirror what is showing on the attached device. The monitor does not have a processor, nor is there a memory or even a storage of its own. It does not even have a battery as well. It is just the 13.3-inch display along with the associated electronics that is needed to show what is there on the attached device, which can be a smartphone, a tablet, or a laptop and such.
That way, with the monitor in your workplace, you can do most of your reading on the e-paper display if your work profile requires you to do much of that. Those in the legal profession, or authors, copywriters, journalists, and researchers, to name a few often have to spend long hours going through lengthy pieces of text. Doing so on conventional displays can be harmful to their eyes but not so with an E Ink display.
Also, it needs to be set up first before you can use it, which again is an easy process. There is a base at the bottom to which the stand has to be attached. Next, it is the display that must be attached to the vertical stand. The stand allows for vertical movement so that you can position it at your convenience. The monitor however attaches in portrait orientation but you can always change that to landscape mode as per your requirement.
Also, before proceeding further, here is a brief introduction to the Philips 3000 series business monitor. The company had just weeks back launched a unique business monitor that included both a conventional LCD display as well as a separate E Ink display along the right. For some reason, Philips chose to launch the E Ink portion as a standalone monitor and that is what you have here, the 3000 series E Ink business monitor.
Design, build, and features
The 3000 series monitor boasts impeccable build quality. Looks-wise, it does not break new ground. The 13.3-inch display has a resolution of 1200 x 1600 pixels, which makes for a 150 PPI pixel density. The 4-bit grayscale display has a 3:4 aspect ratio and comes with an anti-glare coating on top. Ports that the monitor comes with include a Display Port 1.2, an HDMI 1.4 slot, a USB-C port, a 3.5mm audio port, and a power jack. The display is front-lit and offers warm light support.
When held in portrait mode, on the front along the bottom right, you will come across a bunch of buttons. Starting from left to right, here are what each stands for.
Refresh – the first button acts to refresh the display and cleans all remnants of past displays.
Light – next comes the light button and pressing on the same will let you choose between three light modes, those being Blue, White. And Front Light Off.
Speed mode – it is the speed mode next. Pressing the same will take you from Text 4 to Text 1, with the display getting desaturated as you go down. Further down, you have Video 2 and then Video 1, with the latter being the absolute fastest that you can have.
Smart Clean – lastly, you can press on this to activate Smart Clean on or off. Thereafter, you can select from Language, Input, or Reset.
Using the monitor
As already stated, it is absolutely nothing that the monitor can do on its own. All of it depends on the device that you connect it to and what you have on the display of the connected device. So, if it is a smartphone that you can connect via USB-C port, whatever you have on the smartphone display gets reflected on the monitor. While that is okay, what is not is that the monitor only shows things in a narrow band across the entire display. Things would have been much better if the monitor scaled the feed to fill up the entire display.
Reading
Things look pretty much neat in the Text 4 speed setting. There is absolutely no ghosting at all, which means page refresh is at its best in this setting. That said, scrolling the pages sideways can make things look a bit scrappy but that's the price to be paid for a clean page with zero remnants of past displays. Turning to the highest Text 1 page setting will speed things up significantly though there are greater chances of ghosting. You might have to resort to forced refresh of the page if the ghosting effect starts becoming too pronounced.
Now, opting for the Video 1 setting makes things insanely fast. In fact, it is easily among the fastest page refresh modes seen on an e-paper monitor so far. You will never see the page struggling to load stuff, be it texts or images. Everything is so very spontaneous in this speed setting which is also the highest that the monitor supports.
Reading manga or PDF is also a breeze on the Philips monitor given the large display. So, whatever the size of the manga is, you will have no issues going through them. You may have to adjust the speed setting depending on the content though whatever speed you opt for, you will have a fulfilling experience going through manga.
Web Browsing
Here again, the experience is quite similar to reading books. The pages load fast though that has a lot to do with the quality of the internet connection you have. However, you can scroll through the pages fast enough without the display getting jumbled up. Pinch-n-zoom again is fast and spontaneous and you won't be left wanting anything while surfing the web using the Philips monitor.
Watching videos
It's just that the display is a black and white e-paper. Otherwise, video playback is simply top-notch. When compared to the mother device that the monitor is connected to, video playback on the E Ink display is in perfect sync and there is no frame drops whatsoever.
Playing games
Yes, you can actually use the monitor to play games, something that is quite taboo on E Ink devices. It's just that you have to opt for the highest Video 1 speed setting to ensure things remain fast and fluid.
Conclusion
The Philips 3000 series monitor impresses with its features and performance. It is fast and has the minimum ghosting effect.
Philips 13.3 E INK Monior
$799.99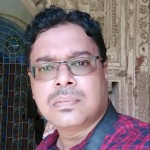 With a keen interest in tech, I make it a point to keep myself updated on the latest developments in technology and gadgets. That includes smartphones or tablet devices but stretches to even AI and self-driven automobiles, the latter being my latest fad. Besides writing, I like watching videos, reading, listening to music, or experimenting with different recipes. The motion picture is another aspect that interests me a lot, and I'll likely make a film sometime in the future.