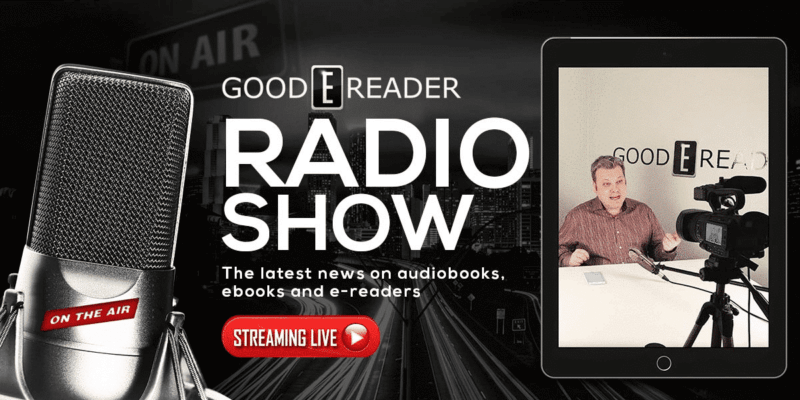 There has been a ton of innovation in the e-reader arena in 2017. The second generation Kindle Oasis came out and was the first e-reader that had the Audible bookstore and Bluetooth to listen with wireless speakers. The Remarkable came out and defined digital note taking and the startup was so successful that it spawned a very competitive space where many people were vying for your wallets and attention. The Aura One Limited Edition was released and since no Kobo has an SD card anymore, a 32GB model that featured a new rapid page turn system was very compelling. This year, we have taken a step back.
This year we have seen a number of e-readers that have already debut or that will be released later on. The Onyx Boox Note S is now available and instead of using a 10.3 inch screen they decided to use a 9.7 one and halve the battery life, RAM and internal storage, it is not selling well. Sony released their 10.3 inch version of the Digital Paper, but so far it has been really underwhelming in terms of performance. I had high hopes for the Clara HD, I thought it might have a five inch screen and be cheap enough to be an impulse buy at Walmart, but it was simply another six inch e-reader with a Comfortlight and cost over $100. I thought Kobo at the very least should leverage the audiobook store they opened last year and allow people to buy and listen to audiobooks on a Kobo e-reader, but they did not do it. I guess it's easier to just do the same thing year after year and not innovate.
The only interesting thing that will occur this year is the new Kindle Paperwhite 4 that will have a color temperature lighting system and Bluetooth for audiobooks. Storytel is going to release their first e-reader that is tied to their unlimited audiobook and ebook subscription service, you need to be subscribed to even use the e-reader, not innovative, but interesting enough.
During the early years of the e-reader revolution E Ink was announcing new screen tech every year. There were so many companies involved in the space and everyone was making a lot of money. Ebooks suddenly became a big thing and publishers were seeing double digit growth every single quarter. Around 2013-2014 almost every epaper competitor was out of business or just making prototype displays, such as the Japan Display 500 PPI screen. E-Reader companies like iRex, Cooler Reader, Entourage, Hanvon, Kyobo, Energy Sistem and dozens of others either went bankrupt or exited the space completely. There is only less than ten companies in the world making e-readers and making a living from it. There has been no new E Ink display in five years and the only new processor to make e-readers faster is the IMX7 dual core, but there is one single e-reader using it since it first was announced in 2015, the Oasis. Nobody else wants to take the risk of using it and paying high development fees to incorporate all the new features into their operating system, its easier just to do the same thing every year.
Today on the show Michael talks about all of the above and how the smartphone and tablet space are not exactly moving forward, but they are not taking a step back in design and innovation.

Subscribe to
Good e-Reader Radio Show
Or subscribe with your favorite app by using the address below
Michael Kozlowski has been writing about audiobooks and e-readers for the past twelve years. His articles have been picked up by major and local news sources and websites such as the CBC, CNET, Engadget, Huffington Post and the New York Times. He Lives in Vancouver, British Columbia, Canada.