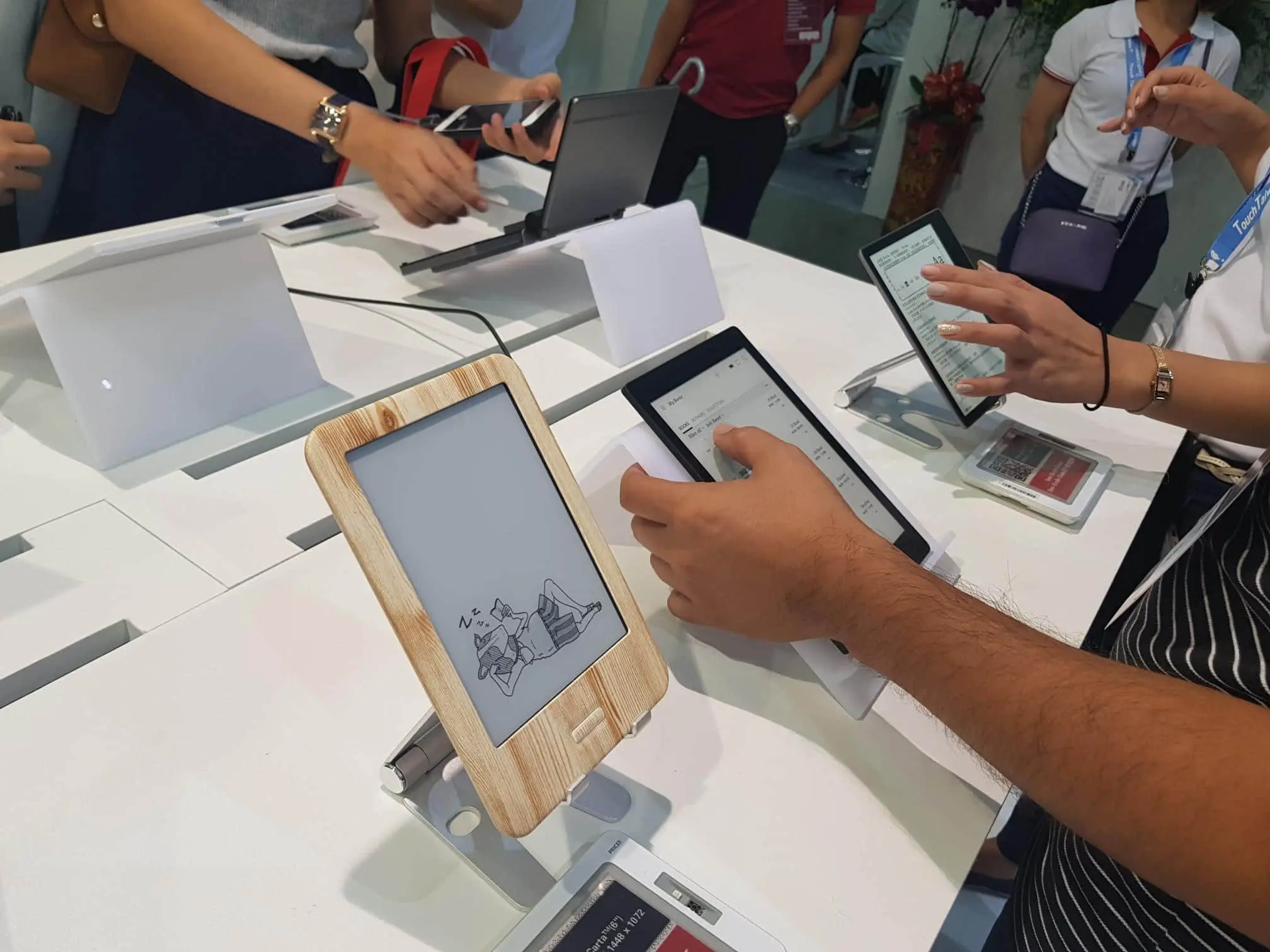 Android devices are used by over 2 billion users in the world and is known as the world's most popular mobile operating system. One of the best things about Android is their adaptability to multiple hardware manufacturers. With so many different manufacturers and devices available, it is easier to compromise the Android system.
e-Readers have become popular again, with new devices being released every year. In 2018, audiobooks were a huge trend in the e-Reader space, in addition to making them more intuitive to use. One of the best perks of an e-Reader is the ability to stay connected to what's going on without being interrupted from their on-screen activity. While most people consider e-Readers as an extension of their mobile phone, the likelihood of it being hacked is high.
This is primarily due to the average e-reader using an outdated version of Android, which has known security vulnerabilities. The average e-reader has Android 4.0.4 to 4.4 and a few run Android 6.0. The reason why these versions are being used is because they have the best compatibility with e-ink devices that do not have a GPS/camera.
What is hacking?
Hacking is when the device, or e-Reader is illegally altered with software. One of the most common problems with hacking is that the initial hack is usually done by the owner. This leaves the device vulnerable to attack without them realizing what they have done. It's the perfect scenario for cybercriminals to unknowingly access and extract personal information.
Why would someone want to hack an e-Reader?
e-Readers have features that are attractive to hackers. They can run apps, which can be infected with malware. These apps can be downloaded from Google Play or alternative app stores. Once the app is installed, that malware transfers to the device. Once infected, hackers can steal personal information including passwords, identity and other information that could cause significant problems. Although there is always news on data infiltration and security breaches going on at large companies, single users mistake their chances of becoming vulnerable as low.
At this point, many users think, "I haven't downloaded any apps." This lessens the chances of being hacked, but an e-Reader can be accessed e-Reader through public WiFi connections. Anytime an e-Reader connects to a public account, all protections in place are compromised unless a private VPN is used to hide the connection.
Ensuring you have the means to secure your e-Reader is the first line of defense.
Here are a few ways to combat the problem:
Putting a password on the e-Reader is important. It's equally important to use one that will be difficult to hack. Choosing a combination of letters, numbers and characters works best. Avoiding easily hacked passwords like a birthdate, car, type of phone, etc. can make the hackers work a little harder to gain access. Although facial recognition software is cool to use, it should be avoided, as the simple placement of a picture can access the device. changing passwords on a frequent basis is a good idea. The dark web is full of email histories that have been compromised because people use the same password for a number of their accounts. The best practice is to use a different password for every online account, and change it every 60 to 90 days.
Two-factor authentication
This is a very helpful feature, even though most people have issues with going through so many steps. When you use your passcode, and an additional code that's generated in order to access your device, it is much harder for the e-Reader to be hacked.
Depending on which type of Android e-Reader is used, there are security products available that can help. The only issue – products and features vary.
There are tons of security apps on the market that provide features like malware detection, anti-theft security, call blocking, privacy scanners, remote lock and more. Researching these apps prior to using them is key in protecting the e-Reader. Most of the major anti-virus and anti-malware providers have apps that offer protection. Surfshark VPN is a widely used app that also provides protection from hackers.
Update on a consistent basis
When using apps on the e-Reader, it's really important to update them when the newest version is released. Those security updates and patches are given out for a reason. Always read what the update is about to know if the e-Reader is operating under the full protection of what the app is supposed to offer. The key is in being safe, not sorry.
This goes back to doing research and due diligence. Those app reviews that are there for users to read before installation. The best line of defense is to read them. There are a number of glitches and issues that can be avoided when reading what others have and are experiencing.
Phishing is also a very common occurrence which comes through the device. This occurs when an email is received that seems to be from a reputable site. If that link in the email is clicked, the e-Reader can become infected unless a malware program has been installed and is able to detect the virus. When receiving shady emails, the best practice is to avoid reading and clicking on their links.
Changing the mindset on e-Reader hacking is the first step in protecting the device. With Android e-Readers having so many vulnerabilities, understanding and knowing the direct threats that existing can help thwart cybercriminals. Android devices continuously have the problem of being easily hacked. Many people consider smartphones or laptops the most vulnerable, but the truth is, e-Readers are ripe with information for cybercriminals. In fact, a cybercriminal can access the information from the e-Reader to gain entry into other devices, such as a smartphone or laptop. All it takes is a little diligence and the user's entire information network is compromised.
Assessing the Risk
Knowing the e-Reader can be compromised, users should take extra precautions to make sure their information is not compromised. In addition to the five security steps,
Utilizing programs that immediately erase any information searched on an e-Reader is wise. The less traceable a history, the greater the chances are that a hacker cannot learn their information. Putting forth the effort to utilize these five tips to secure an e-Reader is necessary. Remember – if the user can hack their own e-Reader, chances are someone else can, too.

Markus lives in San Francisco, California and is the video game and audio expert on Good e-Reader! He has a huge interest in new e-readers and tablets, and gaming.