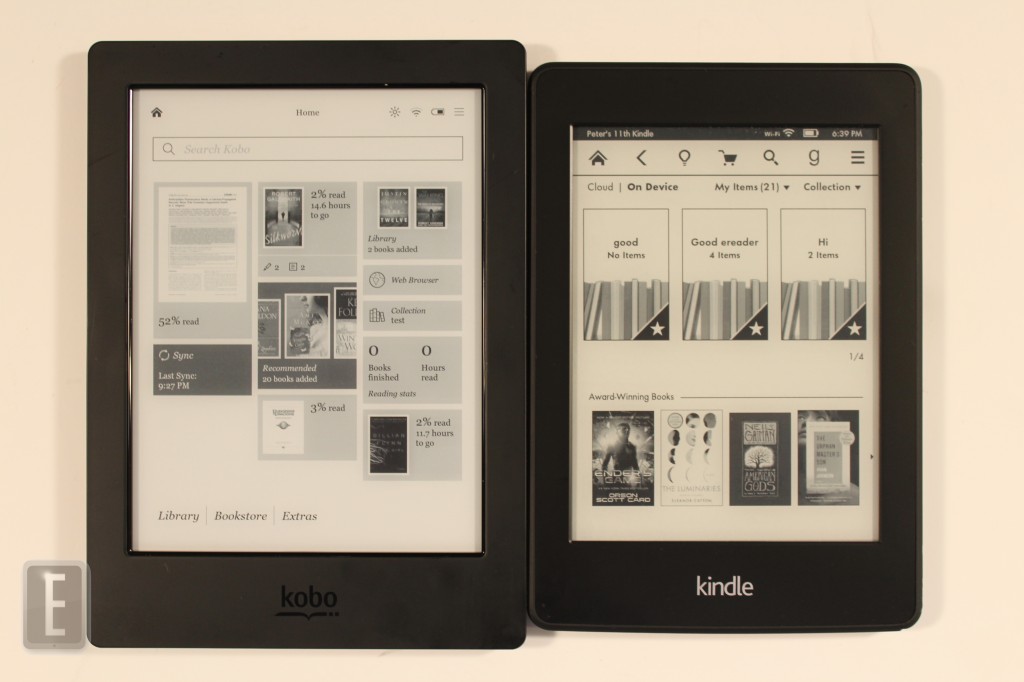 In this video comparison we look at the flagship Amazon Kindle Paperwhite 2 and the Kobo Aura H20. This two e-readers have fairly similar technology, as they are both rocking  e Ink Carta, which result in faster page turns.
The Kindle Paperwhite 2 is certainly one of the most popular e-readers in the world, and Amazon currently controls 70% of the global eBook market. Now that Sony is out of the picture,  it is a two horse race with Amazon and Kobo.
The Purpose of today's comparison is to give you a sense on how these two devices fare head to head. We look at Beyond the Book and Amazon X-Ray, GoodReads, PDF files, eBooks, menus, settings and the how the online bookstores perform.