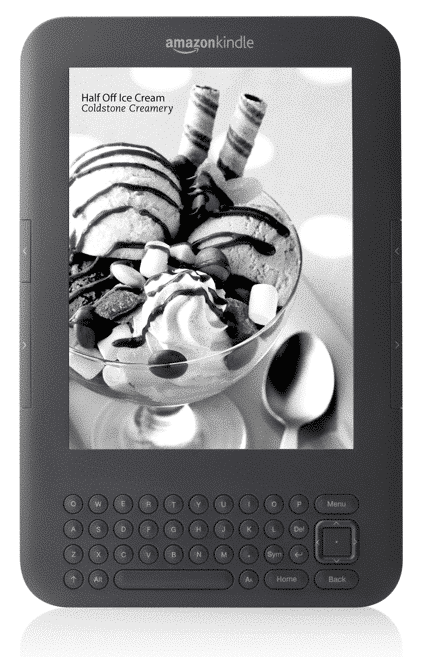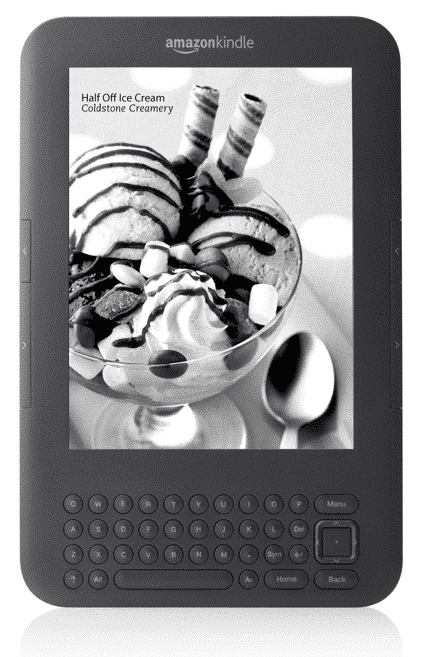 Besides being the largest online book retailer and a powerhouse in both the sales and publishing worlds, Amazon has a new title: cash cow. The maker of the Kindle e-reader is now being sued for violating the patent on its Kindle Special Offers screen saver technology by the company that claims to hold that patent.
According to an article by Jeff Roberts for paidContent.org, Acacia Research Group, which some sources have called a "patent troll" (the term for a group or person who buys up patents with the intention of wielding them against others in court), assigned the patent for the sponsored activity screensaver to Network Presentation Solutions at the end of last year. That patent has changed hands four times since it was first issued in 1995, most recently when Acacia bought it in November of 2011 and assigned it to NPS the following month.
But a look at Acacia's website spells out exactly what this company does. On its homepage the company lists four patents that it purchased in the first two months of this year alone, along with no less than five patent violation lawsuits that were settled between Acacia and other companies. So what does that mean for Amazon?
Acacia is seeking monetary damages from the online retailer as well as "the destruction of all Kindles" that have the screensaver technology which Acacia holds the patent to. Reread that second part. Acacia appears to want Amazon to recall all of its e-reader devices that display the special offers screensaver when the device is not in use and presumably replace those Kindles for their customers with new devices that do not infringe on the patent.
The information on Acacia's homepage spells out the company's actual intention. It's hard to believe that Acacia actually wants Kindle Special Offers devices off the market, but is far more likely that it wants to force Amazon into an expensive monetary settlement in order to let the Kindles remain in the hands of customers.
Mercy Pilkington is a Senior Editor for Good e-Reader. She is also the CEO and founder of a hybrid publishing and consulting company.