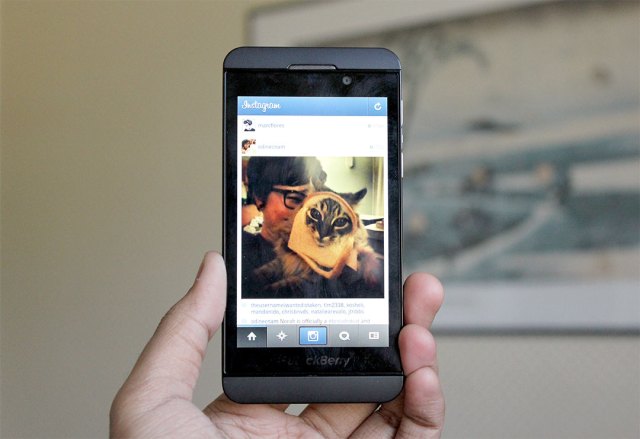 Blackberry has just initiated a global rollout of their new 10.2.1 update for the Blackberry Z10, Q10, Q5 AND Z30. The most exciting new element of said update, is the ability to load in Android Apps (APK Files) directly on your phone, without the need of bulky, cumbersome software.
Over a year ago, Blackberry unveiled its latest operating system for smartphones, which was quite different then any of their previous offerings. One of the more captivating features was the Android Emulator, that allowed developers to port over their Android apps from the APK to the BAR format. This was developed to make the Blackberry ecosystem more attractive for big time apps, like Skype, Whatsapp, Vine, Instagram and mainstream game titles. Sadly, the emulator only supported Gingerbread, which limited the ability to run modern titles.
This has all changed with the advent of the 10.2.1 update. Users can now download and install APK Files using the web browser of your phone. Alternatively, you could download APK files from the internet, transfer them to your phone with the USB cable, and then click on the apps with your phones file browser to install them. I recommend you install the Good e-Reader App Store.
The Good e-Reader APP Store client has been actively been developed for the last three years. In terms of market share, Good e-Reader is 5th in the world with over 140,000 Android Apps available to be downloaded, for free. Our intuitive home screen puts the priority on the best new apps, such as Flappy Bird, Tuned In, or Tekken Arena. We also have your quintessential 'must installs' with ES File Explorer, Vine, Instagram, Flash, and many more!
In order to get started with the update, you need to click on your settings button and then click on Software Updates. The entire update should take around 30 minutes. Your phone will reboot after that and you are ready to install the Good e-Reader Android App Market on your Phone. Simply open up your phones web-browser and click on click on this link http://bit.ly/1jKgpUB