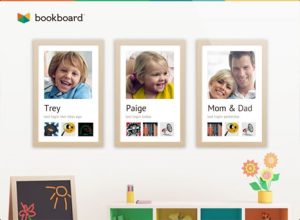 Of all the things that parents are willing to pay for in order to receive quality materials, books seem to be high on the list, considering the price of children's books. Therefore, a subscription-based model that brings new reading content to devices sounds promising, at least in its design.
Subscription-based model Bookboard, an app that allows young readers to unlock new books as they keep reading, is currently in its public beta launch but has already developed and introduced new features that allow parents to receive feedback on what is read, as well as control the reading level of what their children access rather than simply basing it on chronological age of the user. Bookboard has also introduced new browsing features to help parents and readers search for content.
"Part of the browsing capabilities and the discoverability is that you can find really interesting content and narrow it down by categories to find what your readers are most interested in," said Michael Fitzpatrick, co-founder of Bookboard, in an interview with Good e-Reader.
While the basis for Bookboard is a toned-down, distraction-free reading experience, meaning readers can essentially only adjust the size of the page rather than the popular additons like bonus games, sounds, animation, and other add-ons. A read-aloud function is in development for some titles.
"A significant portion of them will have that capability, and I think that's just a couple of weeks away," adds Fitzpatrick.
Fitzpatrick, with his co-founders Fang Cheng and Nigel Pegg, began in gaming and the group has taken their knowledge of what makes games intriguing and interesting and brought that to a reading experience. One of the obstacles that subscription-based models have faced is the way publishers and authors are compensated, since most digital rights contracts don't address page view-based royalties. With over three hundred titles available already and more publishers coming on board for the live full version, it is obviously a model that publishers are interested in adapting to.
"We saw the merger between books and gaming mechanics as a way to offer challenges and rewards for reading. It's really what we've focused on and we've seen some great results. Once people begin to use the service, they are reading multiple books almost universally and we're finding things like the unlocking of books to be a major driver for continued engagement."
Mercy Pilkington is a Senior Editor for Good e-Reader. She is also the CEO and founder of a hybrid publishing and consulting company.