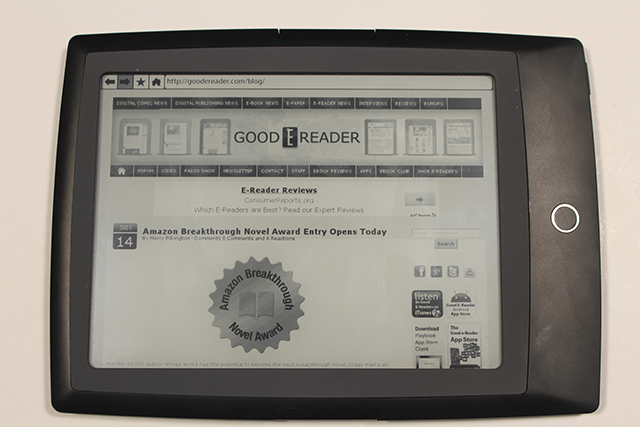 Bookeen has come to terms on a new cloud storage system for ebooks in Germany with Thalia Books and Deutsche Telekom. On top of managing this new solution, all Cybooks connected to Thalia ebook stores (Thalia.de, Thalia.at, Thalia.ch, Buch.de) will be able to synchronize content, such as new books, archived books, books opened on other devices, and last page position within Thalia's ecosystem.
Bookeen offers a new feature with its latest generation e-readers. The company allows bookstores to be linked into the device, which builds more synergy between the retail channels that sell ebooks and the public. What this basically means is that when Bookeen gets new partners with established bookstores, the company can integrate any content into the e-reader, something no other company does.
To continue the collaboration, Bookeen is managing everyday actions on Thalia/Cybook devices, such as new features through OTA firmware updates and working with Thalia's team on a future common projects for an innovative and premium reading solution to be announced later on this year.
Dr Bernhard Mischke, Thalia Director Digital and Mobile says, "Our collaboration with Bookeen enabled us to offer our customers e-reading devices of high quality. The e-reader 'Cybook Odyssey HD FrontLight,' for example, has been a great success, especially throughout the Christmas season. Therefore, we plan to continue our cooperation as well as improving the current range of products."
Michael Dahan, Bookeen CEO, says, "We are delighted to be continuing our work with prestigious partners as such as Thalia and Deutsche Telekom for their e-reader solution. Since we announced our partnership with Thalia last summer, we have seen a significant success in sales of the Cybook Odyssey HD FrontLight sold by Thalia. This demonstrates that there is a strong market for e-reading in Germany and we are still continuing to position Bookeen as one of the industry leaders in Europe."