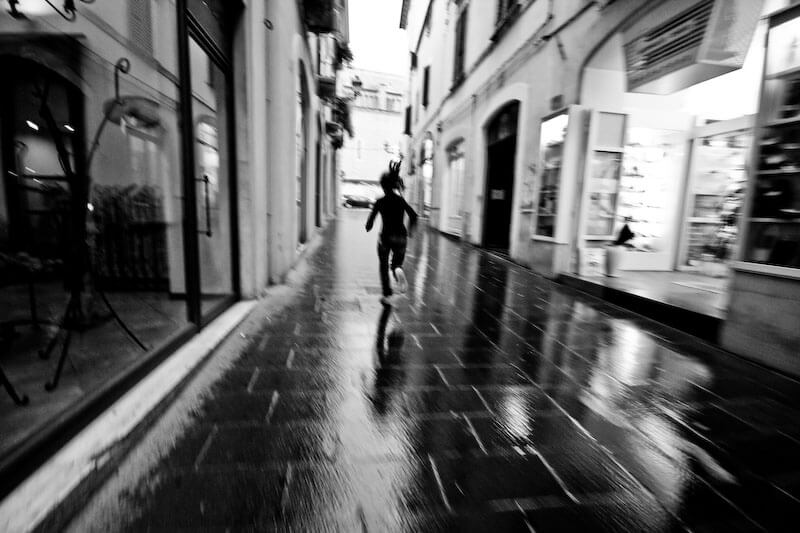 We receive countless emails from users who are looking to either buy an e-reader for the first time or seeking to upgrade. The main problem is that there are many on the market and to the untrained eye they could leave you facing many problems.
There are many e-readers on the market that customers should best avoid if they are looking for the optimal reader. Many on the market do not have WIFI or a built in shopping solution that warrant you jumping through a ton of hoops in order to buy content and load it on your device. Some of them are billed as e-readers but are really just cheap LCD Android based devices.
e-Readers to Avoid
Jetbook Mini and Jetbook Lite – These two e-readers have no content distribution system on the line of devices and even take batteries instead of using a rechargeable power source. They are billed as e-readers, but feature flimsy LCD based display that doesn't do the reading experience any justice. They are cheap and cheerful in terms of cost, but in this case, you get what you pay for.
BeBook Club S This e-reader warrants our "avoid at all costs" label and with good reason. If you turn it on when you take it out of the box you will brick your unit. Almost every e-reader on the market comes out of the box fully or half charged, which gives you an opportunity to use it. If you power it on for the first time when you're opening it up, you get a loading screen that locks your device and you just wasted $169.99. When you power it first before loading, the experience does not get much better. It uses wonky navigation pads and the page turn experience is lackluster. It features no content distribution system and no easy way to buy books. Battery life is also weak at around 10 hours.
Kobo WIFI – This was the second generation Kobo to hit the market and the one everyone was selling before the Kobo Touch came out. You will see these for sale at around $99 at most major retailers and you might say "Kobo is a good brand name, why not?" Design wise the e-reader looks awful and will win no awards for design. It uses a D-Pad to navigate and features page turn buttons to switch forward and back while reading. Browsing menus, settings, or reading is tremendously slow. You will often turn a page and nothing will happen for 10 to 15 seconds, so you will hit the button again because you think you might not have hit it correctly, which skips two or three pages and you lose your place in the book. This e-reader is one of the slowest and worst performing ones on the market. It does have WIFI and allows you buy books from the Kobo store, but the entire experience is a gamble with a cheap device and its lag.
Pandigital Nova – This was one of the first e-readers that really was a very cheap Android Tablet. The entire saga of this device was fraught with controversy and alienated many customers. The company released the device with critical problems in the software. They did a mass recall and a month later released a new model with updated firmware. The problems did not stop there. It was loaded with the Borders App if you had purchased it in the USA and Canada, and since Borders went out of business that resulted in people wondering where all of their books went. Apparently, Kobo took over the customers and their books are accessible with Kobo now. This tablet is very slow and outdated with a antiquated version of Google Android. It does not have an app store that is shipped with it, and the book reading app it comes with does not work. You can't download or browse for applications and there is no easy way to load them on yourself. If you are super tech savvy you will be able to figure it out, but the hardware is feeble and slow. Avoid this device at all costs, even if it's on sale.
Aluratek Libre and Libre Air – These are two devices that were launched this year and the main difference are the sizes of the screens. These two devices are much like the Kobo WiFi in the fact they are slow and unresponsive. The screens do not use e-ink but a grey LCD screen that the company bills as mimicking paper. This is simply not the case, and the book experience in conjunction with the screen is terrible. These two devices range over $100 to buy them and don't allow you to buy anything on them. You may see them on sale and think to yourself, "hey this might be good, I like to read." Stop right there, and listen to reason. These two devices, when we reviewed them, made my head hurt. They are not user friendly at all, and the company provides little to no online resources or community.
Amazon Kindle DX – Yes, an Amazon e-reader has made the list of e-readers to avoid at all costs. The main reason is service and support, which the company does not provide. The DX is the black sheep of the Amazon family and while its entire line of e-readers has seen constant firmware updates and new social features, the DX does not. It has been almost a full year since any new patches were released to give it enhanced functionality. It has a large screen and is good for reading technical documents and PDF files, but that is it. It is very expensive at the regular price $399, but you can often find them for around $200. Amazon provides a great ecosystem to buy books, but the device feels outdated and is already two years old. Rumors abound of Amazon officially discontinuing it and this does not bode well for people getting into the game late. I would avoid this and any other e-reader that the company refuses to support and never states any intentions on upgrading it in the here and now or the future.
Velocity Cruz Reader – This is another very cheaply made tablet that is billed as an e-reader and should be avoided like the plague. It runs an outdated version of Android right out of the box and is around a year old. The company does little to increase the functionality via firmware updates or provide support for the army of angry customers. This e-reader receives the most comments on our Youtube channel and most people are underwhelmed with the purchase. The cost is cheap and many people say, "well i want an iPad, but this is cheaper, I'll buy this." DO NOT BUY THIS! Listen to me! Save yourself tons of hardship and toiling in internet forums to get even basic help and support. Save yourself from this e-reader and head for hills in the other direction.

Michael Kozlowski is the Editor in Chief of Good e-Reader. He has been writing about audiobooks and e-readers for the past ten years. His articles have been picked up by major and local news sources and websites such as the CNET, Engadget, Huffington Post and Verge.