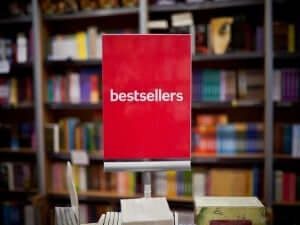 One of the most eagerly anticipated books of the year—short of any news that there might be a fourth installment in the Fifty Shades series—is bound to be JK Rowling's first-ever adult fiction title, The Casual Vacancy, to be released on September 27th. While only limited information has been sent out about the book and some ARCs of the title had to be read in the sequestered offices of the publisher, the author herself is quite possibly just as excited about the title as the public.
Rowling sat down for an interview with Decca Aitkenhead of The Guardian in which she talked about the process of finally writing and releasing a novel that wasn't for children, that didn't involve wizards, and that could possibly be panned by her critics, as well as the pressures that went along with writing and publishing again given her success and fame as a writer.
Other notably anticipated books this fall include John Grisham's The Racketeer, Nora Roberts' The Perfect Hope, Janet Evanovich's Notorious Nineteen, a new title by politically hilarious personality Stephen Colbert entitled America Again: Re-becoming the Greatness We Never Weren't, Barbara Kingsolver's Flight Behavior, and Ken Follett's Winter of the World. Neil Young's memoir, Waging Heavy Peace, will also release this fall, along with a full slate of young adult titles and sequels.
For another look at this fall's upcoming releases, Amazon posts its editors' favorite picks for fall on The Big Fall Books Preview.

Mercy Pilkington is a Senior Editor for Good e-Reader. She is also the CEO and founder of a hybrid publishing and consulting company.