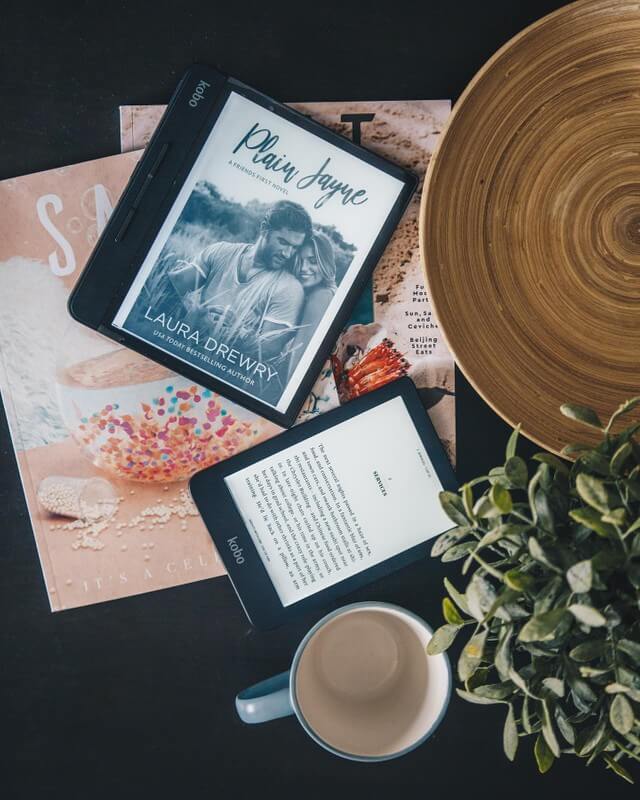 Students nowadays rely on technology for almost everything because they can find it entangled in every part of our culture. They already know how important technology is and how can affect the way we play, learn, read and work. Given the mobiles and various wireless devices, students from all around the world rely on technology to satisfy their huge appetite for knowledge at any time and place.
Long are the days when students had to wait for classes to get those long-awaited answers and clear their doubts. Now at the pace of the internet and e-book era, students have started to improve and change their reading and learning habits, requesting even different types of formats. For a better understanding, we've listed a couple of benefits E-readers like Amazon Kindle or Noble Nook have brought into classrooms and university libraries.
Motivation to Read
Modern classes have started to look a bit more different than they did 10 years ago thanks to rapid technological development. Given the way how digital tools have reshaped our world, students have become even more motivated to improve their skills and engage in reading. Students simply love the availability and the comfort e-readers brought in their life, making them feel more comfortable and motivated to read which automatically leads to better comprehension and improved vocabulary.
E-books have helped students becoming even more productive than they usually were offering them a more enriching experience. E-books are highly effective when it comes to bookmarking your favourite chapter or taking a quick search, conforming with every educational level so far. It allows you to experience different learning styles, which makes it perfect for students who prefer to watch a video or searching for an infographic or a diagram.
Easy Response to Text
The best thing every book can do for a young mind is to enhance comprehension ability. E-books, especially Kindle, allows students to use "My Clippings" in order to leave notes and questions about what they read. That means students are more likely to reflect on their reading, boosting their confidence and comprehension. Usually, these notes can be shared with other classmates and teachers where they can debate their personal references. In other words, E-books offers students confidence by allowing them an easier and faster response to the text, regardless of their educational level.
Extra Support for Language Learners and Online Tutoring
E-books have led and encouraged the concept of online tutoring, meaning that more students choose online education from the comfort of their homes. Currently, online learning has become the best solution for students who don't have enough time or possibilities to attend a traditional class. E-books help teachers provide their students with the necessary resources, regardless of their location and time. Thanks to voice-to-text feature, students can now rely on e-books to practice their target language by listening to their favourite chapter. As same as e-learning has changed the way students get information, online tutoring can provide them with the necessary skill-development they hardly need. Technology has helped students to become more productive and engaged with different subjects without being bound by a certain area or time. They can now make use of the best tools existent to enhance their abilities they didn't know they had. In other words, smart devices have shown students how simple it is to memorate, enjoy and practice your favourite subject by yourself.
Boost Confidence with Technology
Technology has made it easier for students all around the world to engage with their favourite subjects and boost their confidence and skills through various forms. The best parts since technological development have increased considerably is that more students have become self-taught. The use of digital tools in universities have made students feel more optimistic about their goals and skills. They take part more actively in various educational activities and enjoy the process. E-books have become one of the simplest and easiest manners in every educational system surprising everyone through its amazing portability.
Students don't have to worry anymore about carrying around large numbers of books when the magic of E-books allows them to keep their resources smartly organized. They don't require too much work therefore, you won't need a certain space to store it. The commodity and accessibility are what have made students gain confidence with technology.
Offer Economic Advantages
E-books and e-readers may offer great economic advantages in universities classes and libraries. This could help the educational system reduce the amount of money they usually give on hard-copies texts and other resources. When it comes to sustainability, E-books may offer considerable saving while more students declare the use of paper as an act of selfishness for the environment.
Young minds encourage and promote the use of technological devices in Universities. They've proven to be more motivated to achieve their goals and boost their skills when they use smart devices such as E-readers and e-books. These smart tools can do everything from increasing teacher's efficiency to students' motivation by finding or creating new styles of learning. They can make use now of videos and movies and different references to improve in their favourite subjects.
Many would say that technological advances helped the young minds to be more optimistic and confident which is exactly what they needed to achieve a much-wanted professional or academic career. The promise of technology made people change their perspective about the world. This can be seen as an amazing opportunity for people from all walks of life to educate and change their lifestyle. How technological developments can deliver education is no more a secret but rather a reason and a chance to improve ourselves and the world around us. Moreover, technology is proven to be the most need tool for delivering educational support in places where is the most needed. Because smart devices will keep appearing, is important to understand and find the best ways for their use.
Markus lives in San Francisco, California and is the video game and audio expert on Good e-Reader! He has a huge interest in new e-readers and tablets, and gaming.