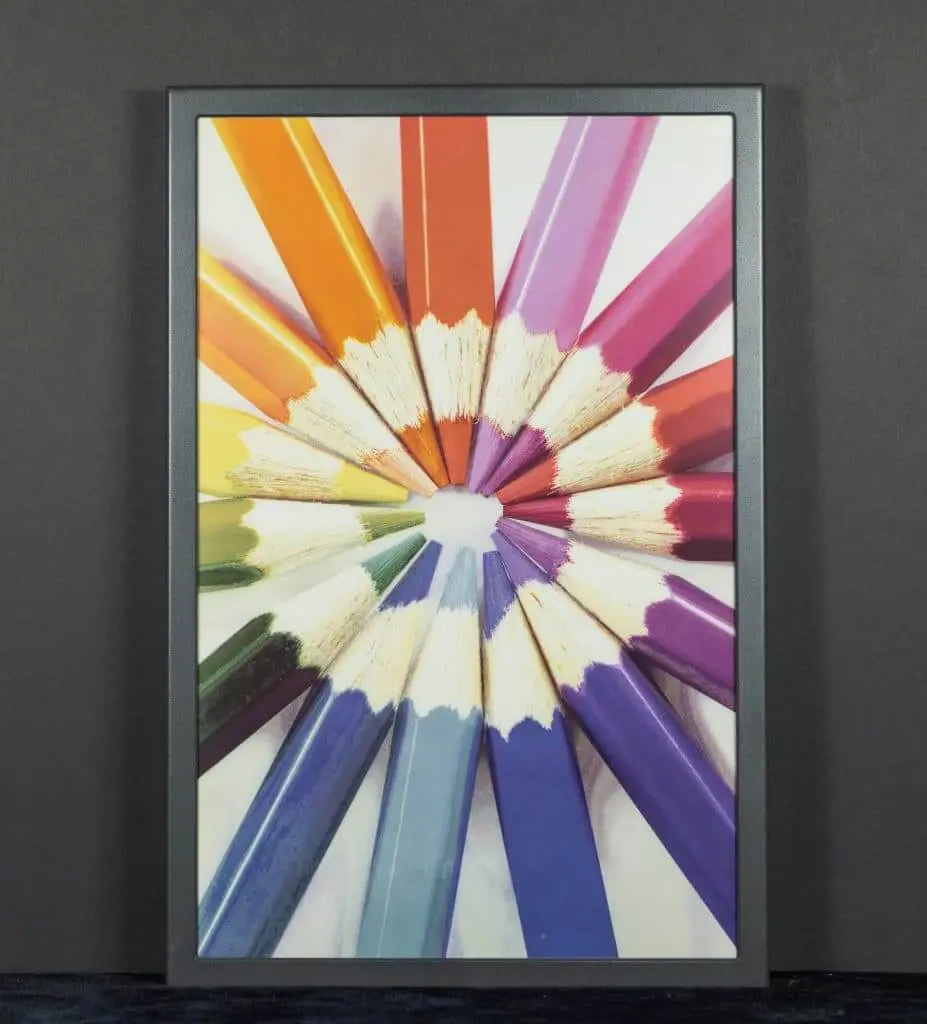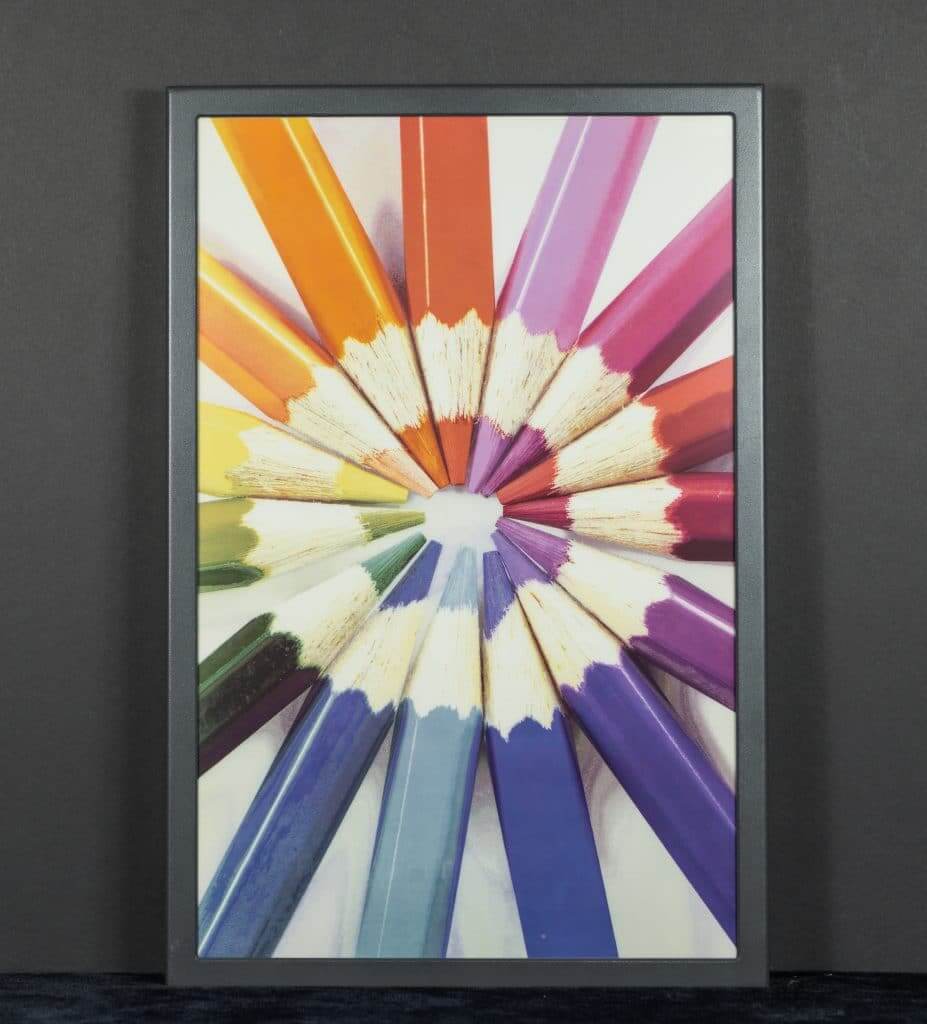 E Ink has just announced a new Advanced Color ePaper (ACeP), a high quality, full color reflective display. For the first time ever, an electrophoretic display (EPD) can produce full color at every pixel without the use of a color filter array. It can display over 32,000 different colors and has a resolution of 1600 x 2500 pixels and 150 PPI.
ACeP achieves a full color gamut, including all eight primary colors, using only colored pigments. The display utilizes a single layer of electrophoretic fluid, which is controlled using voltages compatible with commercial TFT backplanes. The fluid can be incorporated into either microcapsule or Microcup structures. The richness of the colors is achieved by having all the colored pigments in every picture element (pixel) rather than the side-by-side pixel colors achieved with a CFA. This eliminates the light attenuation, which can be quite significant. Like regular E Ink ePaper, ACeP maintains the ultra-low-power and paper-like readability under all lighting conditions.
"At its heart, E Ink is a materials and technology company," said Frank Ko, Chairman of E Ink Holdings. "It's this core that provides the energy and the foundation for the stream of products being developed at E Ink. We expect ACeP to become the basis upon which another generation of EPD display products can be developed."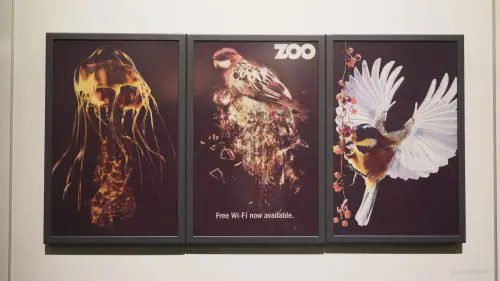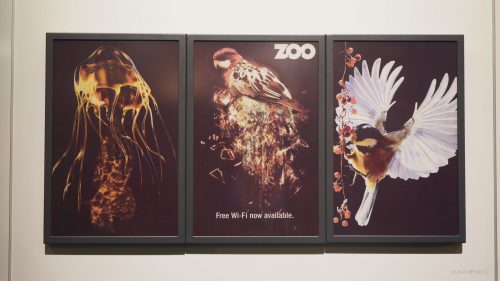 In developing ACeP, E Ink researchers solved the very complex problem of how to get reflective color at every pixel in a commercially viable structure. Other approaches have utilized stacked backplane structures that are complex, difficult to manufacture and costly. The E Ink approach utilizes only a single backplane. Many materials and waveform inventions were required to independently control the position of the multiple color pigments.
"The technical team was convinced this was achievable," said Michael McCreary, CTO for E Ink Corporation. "E Ink's global R&D team has a deep understanding and experience with electrophoretic displays. During the years of hard work applying this experience to full color, the breakthroughs required to achieve this milestone were numerous and frequent. We are very proud of the team's accomplishment and dedication to this task."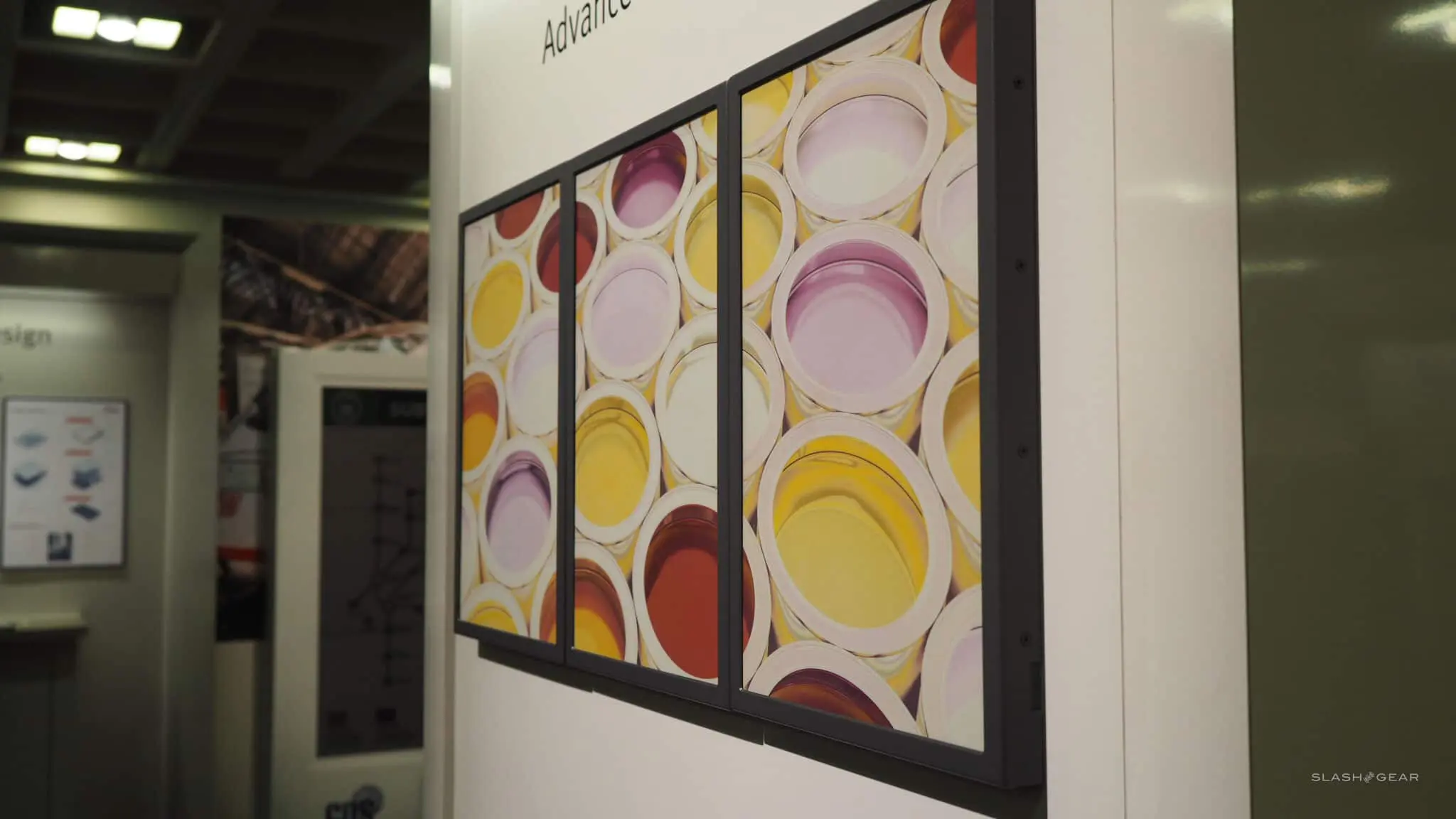 This technology is very different from E Inks previous color e-paper technology, Triton. Triton 1 had a grid of 2×2 pixels, red, green, blue, and white and used a square color filter array. Meanwhile, Triton 2 has the same color display, but instead of using square pixels it is using rectangular. It should give you 4096 degrees of color with 16 levels of each, this new e-paper can display over 32,000. I like this new technology because it uses eight colors and it uses every pixel, instead of a grid. This should provide richness of color and should pave the way for a new generation of colored e-Readers.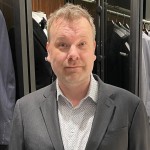 Michael Kozlowski has written about audiobooks and e-readers for the past twelve years. Newspapers and websites such as the CBC, CNET, Engadget, Huffington Post and the New York Times have picked up his articles. He Lives in Vancouver, British Columbia, Canada.