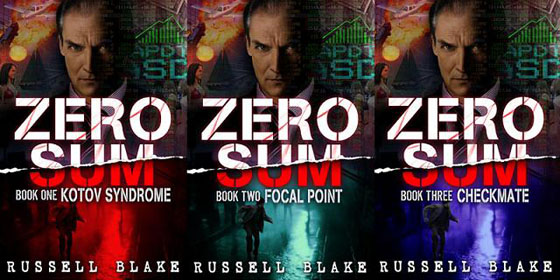 This week's GoodEReader.com Ebook of the Week author is Russell Blake, whose interview took place from his home on the Pacific coast in Mexico, where he has lived for several years.
"I've been writing for several decades, but decided this year to do so via self-publishing, for the broad market," says Blake. "Up until then I didn't feel the quality of the work was at a level I could be proud of, and because I'm not really doing it for revenue, it was more important for me to focus on honing my craft than on putting books out. I had ghost written several non-fiction tomes which were well received, so I decided this year, given the new wave of enthusiasm over reading brought about by eReaders, to embark on a course as a self-published author.
"That's a recurring theme in my thrillers. I like conspiracies that are either genuine, or are so plausible they appear genuine. Fortunately for me, and perhaps unfortunately for the world, there are so many real conspiracies out there I don't have to do much invention. Usually I have to tame them down somewhat, as otherwise they seem just too far-fetched. I try to write smart, edgy, compelling intrigue/thrillers with a strong intrigue and suspense component, where the characters are three dimensional, have realistic flaws and virtues, and are morally torn, as I believe are most, especially when placed into high stress, dangerous situations. They don't always do the right thing, and they aren't superior beings – they're people. For me, it's easy to write a protag who's basically good and strong and does the right thing. It's just boring as hell to read. So I write what I like to read."
Blake describes this week's free title, Kotov Syndrome:
"My latest is a trilogy of Wall Street thrillers: the Zero Sum trilogy. Kotov Syndrome, Focal Point and Checkmate. They're a serial, and are titled after chess terms, as the plot is very much akin to a civilized chess game between a Wall Street financial marauder and an investor who becomes embroiled in the market predator's scheme, which quickly turns deadly. It's topical, especially in light of the current outrage over a market system that's completely out of control, and which favors criminality and pecuniary interests at the direct expense of the rest of the country.
"I think people have had it with a system that's systematically ruining the middle class and mortgaging the prosperity of future generations so that a small clique of ultra-rich predators can rob the world blind, aided and abetted by their lobbyist buddies, and the politicians and regulators and media cronies they own lock, stock and barrel."
To receive your free copy of Book One of the Zero Sum trilogy, Kotov Syndrome, click here.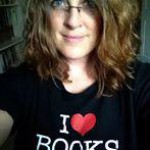 Mercy Pilkington is a Senior Editor for Good e-Reader. She is also the CEO and founder of a hybrid publishing and consulting company.