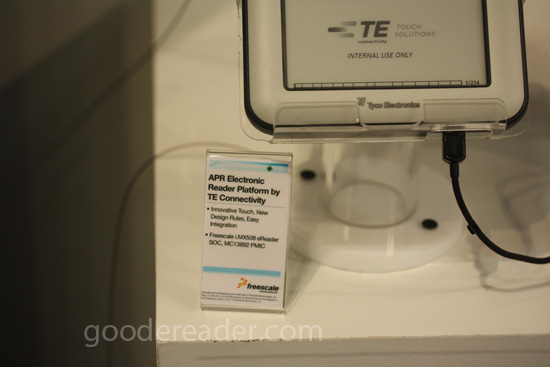 Freescale and e-Ink have both  played a pivotal role for the entire e-reader revolution.  E-Paper and the processors that power them have run in tandem from the very first Sony e-Reader to the modern day Kindle Paperwhite 2. Many people in the industry are unfamiliar on the exact role that Freescale has played in the evolution of eBook readers. Today we talk to i.MX Product Management Manager, eReader Business Development Nik Jedrzejewski about Freescales role in history.
Q) What role has Freescale played in the evolution of e-readers
[NJ] Early Freescale had recognized the potential of the new EPD technology in the eReader use case.   Freescale had worked with the pioneers of the segment (Amazon and Sony) to extract as much battery life from their devices as possible.  At the same time, Freescale has been working with Eink to bring out the highest resolution and contrast while reducing the ghosting effects and improving on page refresh times.
 By supporting the eReader Market from its infancy, we are able to understand its needs and have achieved an estimated 90% market share.
Q) What were the different chips that powered past readers? What were the names and devices?
[NJ] Through the years, Freescale has supplied many Application Processors for multiple of eReaders in the market, including: i.MX31, i.MX35, i.MX50, i.MX 6SoloLite.  Both the i.MX50 and the i.MX 6SoloLite integrated powerful H/W EPD Controllers, allowing for faster page turns at lower power.
Q)  How has the mainstream success of the Kindle played out for you guys on a business level in Europe, Russia and Asia?
[NJ] Amazon has had tremendous amount of success in the United States as well as abroad.   We believe that Europe is still in the early stages for eReader penetration, not only for Amazon but also for many local content providers.  For more information on how the two companies have worked together, Please also refer to the Kindle case study.
Q) In the current generation of e-readers, what would you say is the core markets freescale is focusing on?
[NJ] Freescale will continue to provide technologies in our Applications Processors that will improve on the current generation of eReaders.  The core EPD market will continue to be consumer eReaders, however new generation of higher resolution enterprise devices will start being introduced.  Freescale is positioned well to enable these enterprise market targeted devices.
Q)   E-reader production is lower in 2014 than it was in 2012. What is Freescale doing to insure the continued success of e-readers in 2014 and going forward?
[NJ] eReaders had exploded on the scene in 2011, while their growth has slowed down in the US, there is still quite more room for growth outside of the States.  Continued innovation will drive the refresh cycles globally, as we've seen in the past through touch and front light.  We believe that there is still room for continued improvement on screen refresh rates, contrast and brightness.  Freescale will continue to work with Eink to enable all these improvements through necessary H/W innovation.  There has been much 'behind the scene' innovation already in both the EPD technology as well as the Applications Processors.  Freescale is constantly driving towards aggressive standby modes to extend the eReaders' battery life.
Q)  What type of relationship does Freescale have with e-Ink, in terms of lots of e-readers using your chips and their screens
[NJ] Freescale has worked closely with Eink in enabling technology both through Hardware and Software.    Through close a close partnership we are able to facilitate the creation of a more compelling reading device.
Q) What type of presence does Freescale have in phones and tablets or wearable tech?
[NJ] Freescale has provided multiple of processors for various tablets and a wide variety of consumer devices.  Freescale is committed to providing a scalable multicore platform that includes single-, dual- and quad-core families based on the ARM Cortex-A9 architecture. Together with a robust ecosystem, the i.MX 6 series provides the ideal platform to develop a portfolio of end devices based on a single hardware design. The i.MX 6 series expansion plan includes an ARM Cortex-A9 plus a Cortex-M4 core for fast and predictable heterogeneous processing
Freescale offers the market's broadest and best-enabled portfolio of solutions ideal for designing into wearable products. Our scalable MCU and MPU families range from small ultra-low-power Kinetis MCUs, such as the KL02 chip-scale package (CSP) the world's smallest ARM Powered MCU, to i.MX applications processors with hardware acceleration to enable designs with higher level operating systems, such as Linux and Android.  We've partnered with several 3rd parties in creating a Wearable Reference Platform (WarpBoard.org) in order to enable developers who are  driving the wearable market.  Both the Hardware and Software will be open sourced and community driven.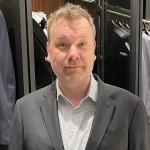 Michael Kozlowski has written about audiobooks and e-readers for the past twelve years. Newspapers and websites such as the CBC, CNET, Engadget, Huffington Post and the New York Times have picked up his articles. He Lives in Vancouver, British Columbia, Canada.