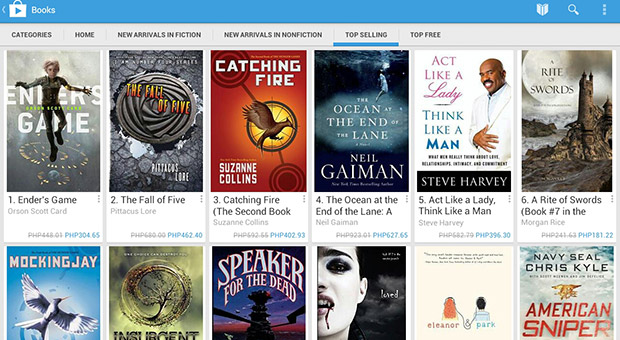 Google hardly ever promotes the fact that the company has expanded their digital book footprint. Today, it has come to light the company has opened up the bookstore to residents of New Zealand, the Philippines, Singapore, Taiwan, Thailand, Hong Kong and Malaysia. This is the first time Google has expanded into the Asia Pacific region.
The move into Asia Pacific is a savvy move for Google, as they don't face much competition there. Taiwan is a good jumping off point for eventual entry into China, about the only two markets that Kobo and some other companies are focusing on.
Historically, Google has been fairly slow in expanding their bookstore. They only setup shop in 14 countries from December 2010 to April 2013. Since then, they have moved into new 22 countries in the past four months. They know the vast majority of tablets sold do not have any of their competitors' apps pre-loaded on them and this is a 1st party advantage for Google Play verified tablets.