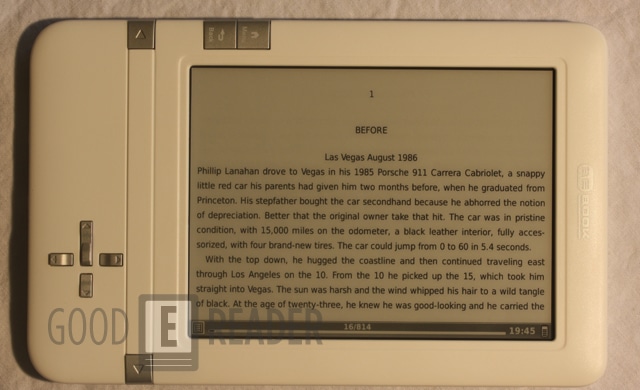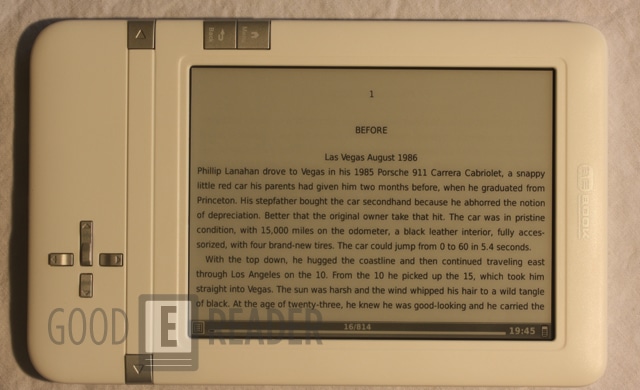 The Bebook Club S is the most recent edition to the e-reader offerings by the Netherlands based company. This model is an expansion on their popular Club device that saw critical success in Europe due to the low price point. The new ebook reader offers new features but lacks WIFI and other essentials. How does it stack up against the competition and is it a good buy?
Hardware
The Bebook Club S features a six inch e-ink pearl display with a resolution of 600×800. and 16 levels of grayscale. There is no touchscreen in this model and navigation is relegated to the D-Pad and manual page turn buttons. There are also physical buttons to access the settings menu which are different depending on what application or book you are reading. The device is very quick due to the 800 MHZ Marvel CPU Processor. Most e-readers these days launch with 400 to 500 MHZ and suffer greatly when you are trying to open books or navigate around the interface. I found the Club S is one of the quickest e-readers to have been reviewed this year.
There is 2 GB of internal storage for your books and music! If this is not enough you can expand it up to 32 GB via the SD Card slot. Battery life is fairly solid with around a month of reading and it takes only 3 hours to fully recharge it. There is no LED or battery indicator of any kind when the unit is powered off and you are charging it. It is very important to note when your device is shipped to you to charge it up with a USB wall charger for 3 to 6 hours before you power it on. I made the mistake of turning it on during the unboxing video and it was stuck on the startup menu for a number of hours. Countless battery pulls and installing the firmware did nothing to address the concern. The Bebook forums are populated by people who had the exact same issue and bricked their e-reader on the 1st day. There are some reports that Bebook got a bad batch sent to them and most got shipped off to users. Now to be fair, it took less then a day to get the RMA form and the company sent me a new one within 1 day via overnight shipping.
On the bottom of the device is a Mini USB port which is used to charge it and facilitate a data connection to your computer to transfer media. There is also volume controls for the 3.5 mm headphone jack to listen to MP3 audiobooks or music. The power button is also oddly placed on the bottom of the unit, I am certainly more used to it being on the top. The bottom basically is where all of your ports are, there is nothing on the top or sides of the unit.
One of the great aspects of this device and what will sell people is the ability to edit the refresh rate on the e-ink. Many companies such as Amazon, Kobo and Barnes and Noble refresh the page every time you initiate a page turn. The Club S in the settings menu gives you the unique ability to set it from 1 to 9. This will tremendously reduce the flickering associated when you hit the manual buttons to turn to a new page. I think this is very unique and made me a big fan of the overall ebook experience.
Hardware wise the Club S is solid, programs open fast and the unit is very responsive. There is no internet or WIFI of any kind and it is simple and kind of barebones. In retrospect many people purchase ebook readers to straight up read and thats it. We field a fair bit of emails from people proclaiming that they dont want their device to have twitter, apps and things that distract them from books and the process of reading. If those are your thoughts you might want to take a look at the Bebook Club S.
Software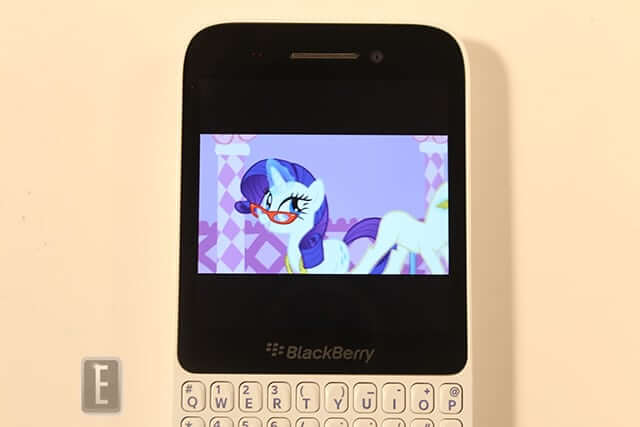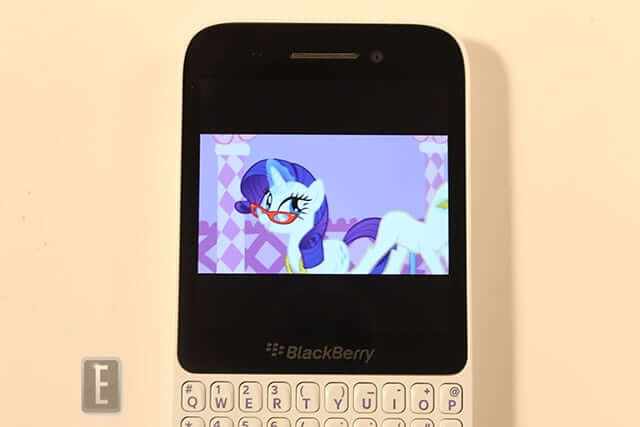 The Bebook Club S runs on the Linux operating system popular with most e-ink based devices. The main screen is fairly minimal and displays; your library, SD Card, Recent Documents, Shortcuts, Settings and Applications.
The Applications are very sparsely populated and might be a turnoff if you are expecting a ton of them. It is limited to a Calender, Clock and Calculator! I found the application selection less then useless and can forsee myself NEVER using any of them.
The other main options are fairly self-explanatory such as SD Cared, Shortcuts and Recent Documents. All of these sub-menus are exactly the same and just show you what is on your SD Card and clicking on the book or music file will automatically open the app.
Your main Library Shelf can be customized within programs like Calibre, Adobe Digital Editions or via Windows Explorer. Visually you browse your books via directories and around 20 books ship with the unit when you first get it. I like the ability to customize your own directories because it will help you organize everything into collections. You have the freedom to make any author folder or genre based one. PDF, FB2, CHM, HTML and EPUB files are the main books supported.
The Settings Menu is very deep and extensive and won be over right away. Many e-readers ship with a default ebook viewer which might do a good job with EPUB books but will hinder the PDF experience. Bebook does the most unique thing to handle this problem and I have never seen it in any other pure e-ink device, EVER! It allows you to associate different programs bundled on the unit to open up different ebook formats! You can make the S Club use FBREADER, Cool Reader or the default PDF Reader for any of the formats it directly supports. Each one gives you unique options to edit the font, style, encoding and tons more options!
I experimented with both Cool Reader and FB Reader for some EPUB files downloaded from the internet. FB did a FINE job giving you a crazy amount of extended options to tailor your reading experience to the way you personally enjoy. There are 18 different fonts to choose from if you want to edit the way text is displayed! Popular fonts by Adobe, San Serif, Courier and more are instantly available. There are 23 different sizes to increase the size of the font once you select it, with previews of how the text will look on your reader. There is another 19 options to tailor your line spacing and margins to get things looking the way you want.
Editing your reading experience by allowing the device to call up FB Reader, Cool Reader and the default PDF viewer is amazing! No other device I have ever reviewed allows you to do this right out of the box without having to load in your own apps or root it in order to get more versatility. To give you some prospective we have reviewed over 40 new e-readers this year and this is the only one to give you this amount of freedom. Win.
One of the other ways this device shines is that it is fully compliant with Adobe Digital Editions. You can easily shop with other stores if their content is in EPUB format and directly load them on your device when it is plugged into your PC via the Mini USB Cable. When you plug it into your computer with the device turned on you will be prompted to allow the device to act as a external memory. You want to select yes and once you fire up Adobe Digital Editions you will have to register your device with them. Once you do that it is a simple matter of transferring over the books you want to read and once you disconnect it from your computer the reader will automatically refresh all of your new content.
In the end, the Bebook Club S wins as a pure e-reader it allows you the most freedom out of any device we have reviewed to tailor your overall experience and craft the display to your liking. The ability to have so many font, margin, line-spacing and other pivotal abilities is second to none. Apps and other programs are severely lacking and if you are buying a device as a pure e-reader only, I really recommend it.
Our Thoughts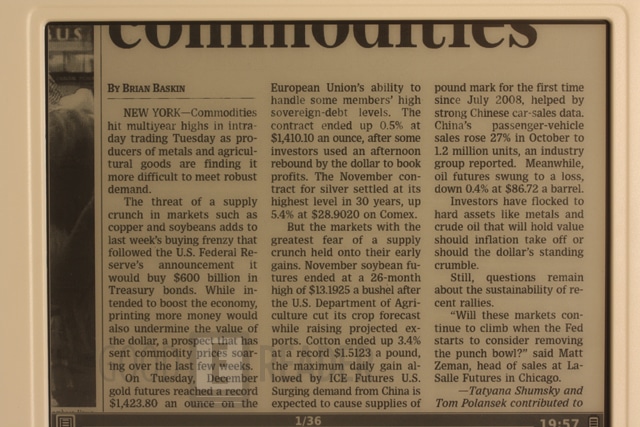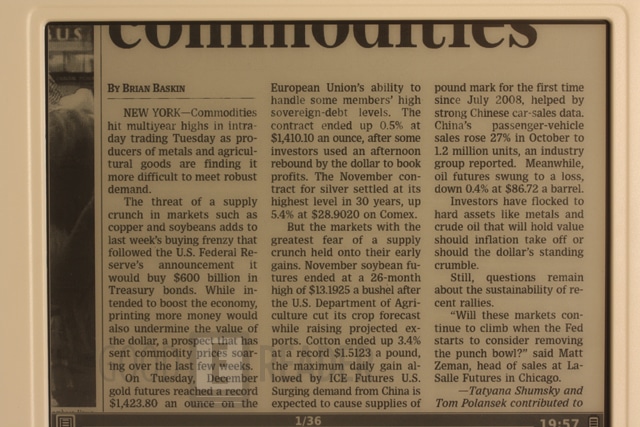 The Club S feels lightweight and is easy to hold in your hands over a long period of time. Make no mistake, this is a dedicated e-reader first and foremost and does not really allow you to do anything else with the unit other then listen to music. Ironically the default app to play it is not even in the main applications menu but is buried in the settings menu when you are reading a book or in your library, very weird.
When new devices hit the market they are inevitably compared to the Amazon, Barnes and Noble and Kobos of the world. People are getting used to devices offered at the sub $100 price point that offer a full touchscreen experience, allow you to connect to the internet and buy books directly to the e-reader. It is getting increasingly hard for smaller companies to compete because of added costs to manufacture and distribute it yourself.
The Bebook Club S may lack the touchscreen and WIFI that may be a deal breaker for some but shines in areas the others don't. If you are looking for a device that allows you the maxium of creative control to change the programs associated with opening your books such as FB Reader, Cool Reader and PDF Reader, this device is for you. Normally PDF Newspapers and Comics look awful on a six inch screen but this gives you so much flexibility and control they look solid. It is also nice to not be locked into any one ecosystem but gives you the ability to do business with other ebook stores.
The downsides is that there is no web browser or WIFI which may turn some people off. There is only three applications and I fail to see who would even use them. The Text to Speech program found in FB Reader crashes the unit and Dictionary Support is not really that good.
Currently this device retails for $129 via the main Bebook website and shipping international is normally around $30. The company ships the products via FEDEX and I got both my original and replacement in 2 business days.
I would recommend this device to people who are tired with page turns flickering every page or who want maximum creative control in their ebook experience.

Rating 7.5/10

[cincopa AoLAyzKbr8Ht]

Michael Kozlowski is the Editor in Chief of Good e-Reader. He has been writing about audiobooks and e-readers for the past ten years. His articles have been picked up by major and local news sources and websites such as the CBC, CNET, Engadget, Huffington Post and the New York Times.