The audiobook industry is starting to undergo dramatic shifts in their content delivery methods and major publishing companies are now investing millions of dollars into expensive productions. The entire audiobook industry is currently worth around 1.6 billion dollars and that figure should climb further. The main reason? Audio book producers have been increasing their output. 13,255 titles came out in 2012, up from 4,602 in 2009. Self-Published authors now have many viable options available to produce and distribute an audiobook. Today, we look at a few different companies that make branching out from strict eBook production into a world of audio.
ACX is brought to you by Audible.com, which is owned by Amazon. It is a service that brings indie authors and links them up with professional narrators, which they call producers. Often the narrators have their own professional audio setup, which makes the end product very high in quality.
In order to get started with ACX you have to look around for narrators that you want to do business with and make them an offer. Do you want to pay them for their efforts upon completion of the audiobook (a fee per finished hour, as part of a Pay For Production deal) or do you prefer to split your royalties with them fifty-fifty (as part of a Royalty Share deal)? You will be faced with this choice before you can send them the Offer. Also, make sure that that you're certain of the terms you're proposing, because you're about to enter into a binding agreement. Yes, the Offer process results in an official (in other words, legal) contract.
One of the big benefits of working with ACX to produce your audiobook is if you are heavily invested in Kindle Direct Publishing. If you already self-publish with Amazon you can opt your audiobook into whats known as WhisperSync for Voice. This allows readers to buy both the audio and eBook edition at a reduced price and have the text narrated as the reader is reading. Amazon also has technology that allows the audio edition to pick up exactly where the reader left off in the eBook.
This is a UK based company that does all of the production work, such as hiring producers, mixers and talent to read the book. The company distributes to Amazon, Audible and iTunes.  Royalty payments will be made on a quarterly basis through  Paypal.
This company will produce your audiobook for you or if you decide to DIY it, will help with distribution into iTunes, Amazon and Audible.  The website allows authors to browse a wide selection of professional narrators to read your book and do all of the production work. You are looking at between $100 and $200 an hour for them to record the work.
Many audiobook production companies end up charging by the hour, instead of for the final product. It makes it hard to know exactly how much you will ultimately be spending. Infinity Publishing has a standard package of $599, your book will be recorded by a professional male or female reader.
The audio will be edited to remove clicks, pops, mouth noise, stops and starts; pacing and timing will be adjusted with clean room sound inserted between all edit points. The final product will have music at the beginning and end of the program, as well as spoken credits to talk about your website and your other books available.
This company is mainly about distributing your finished product and does not really help with the actual production of it. Do you want to sell CDs of your audiobook? CD Baby can help you professionally and affordably manufacture any quantity of your audiobook on compact disc and ship them to you in a matter of days. For a quote, click HERE.
For a one-time setup fee, CD Baby will warehouse your audiobook CDs and ship them to customers around the world! You can also offer it as an MP3 download on your own website, or create a podcast that releases one new chapter per week.
The DIY Approach
It is possible to record an audiobook and distribute it yourself or market it to other companies. The first step is buying the proper setup. In my experience doing Podcasts and Radioshows there are a few essential pieces of equipment you need to buy if you want to make it a regular thing.
I recommend buying a mixing board with a USB adapter. You can purchase a two channel one for fairly cheap and it plugs directly into your computer. If you have a good sound card, you may want to consider buying a Firewire Mixing board, because the standard USB one just uses your on-board sound card and not a dedicated one. Next, you need to get a proper Condenser or Dynamic Microphone. I really like the HELI brand, it is well known and highly respected.
After you have a few pieces of hardware, you can download a free audio program to actually record and edit your audiobook. I like Audacity, it is free and full of great features.  One piece of advice is to add some music or sounds inbetween chapters. It helps the listener know when a new chapter starts and sets the mood.  For some free background music published under Creative Commons license, check out the Free Music Archive. For sound effects, be sure to explore FreeSound.
What do you do about distribution for audiobooks once you have made one? I really like Soundcloud. You can embed it into  your Blog or website and charge for it. You can also provide samples for people to listen to.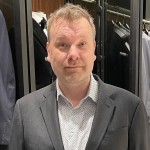 Michael Kozlowski has written about audiobooks and e-readers for the past twelve years. Newspapers and websites such as the CBC, CNET, Engadget, Huffington Post and the New York Times have picked up his articles. He Lives in Vancouver, British Columbia, Canada.