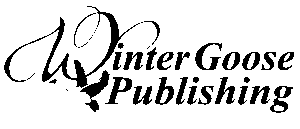 While there have been indie authors for countless years, the advent of digital publishing and e-reading has meant that the self-publishing movement has exploded in the last two years. For better or for worse when it comes to the quality and quantity of material available to readers, authors now have a wealth of tools at their disposal if they want to go it solo in the publishing world.
One of the confusions surrounding publishing, though, is where independent publishers fit in. These smaller press companies are often mistaken with self-publishing ventures or vanity press businesses, but they are still solidly operating under the traditional publishing model. They operate by taking submissions, and it varies from company to company whether or not those submissions must be agented or not.
So if an author is considering an independent publisher, what do these smaller staffed and limited budget publishers have to offer that the Big Six don't? GoodEReader spoke to Jessica Kristie, publisher at Winter Goose Publishing for clarification on what it means to be an indie publisher.
"Winter Goose is a royalty paying publisher, which as an independent publisher only means that we are not a subsidiary of one of the Big Six publishers. We are completely free of being bound to the guidelines of their publishing model. All of our authors are part of our family and we support each other, we use each other's resources. Winter Goose is moving into a more multimedia direction, where we're going to offer a variety of projects for our authors. Multimedia means we will be offering enhanced ebooks as well as the ebook publication we already work in. This will help us focus on creating a brand for our authors."
Some of the clear benefits to a smaller company, especially if the author writes a niche-specific genre or a risk-taking title, is that an independent publisher can often afford to work with an author in a hands-on way, as opposed to the common feeling that some authors have had of losing control over their work. Publishers like Winter Goose are also interested in developing a long-term relationship with their authors.
Too often, though, authors have been taken in by promises of book publishing success from small companies who bill themselves as publishers but are actually only helping the author self-publish. Writers must educate themselves on the business practices of any book company they become involved with.
"People keep forgetting that there are options besides having an agent. But authors think they either have to self-publish or go with the Big Six, they forget about smaller companies who can still help you create your book."
Like many publishers at different times throughout the year, Winter Goose is currently closed to submissions, but will reopen towards the end of this summer. One of the publisher's Father's Day weekend promotions is the giveaway of the ebook The Twenty-Nine by J.M. Richardson, which can be found HERE.

Mercy Pilkington is a Senior Editor for Good e-Reader. She is also the CEO and founder of a hybrid publishing and consulting company.