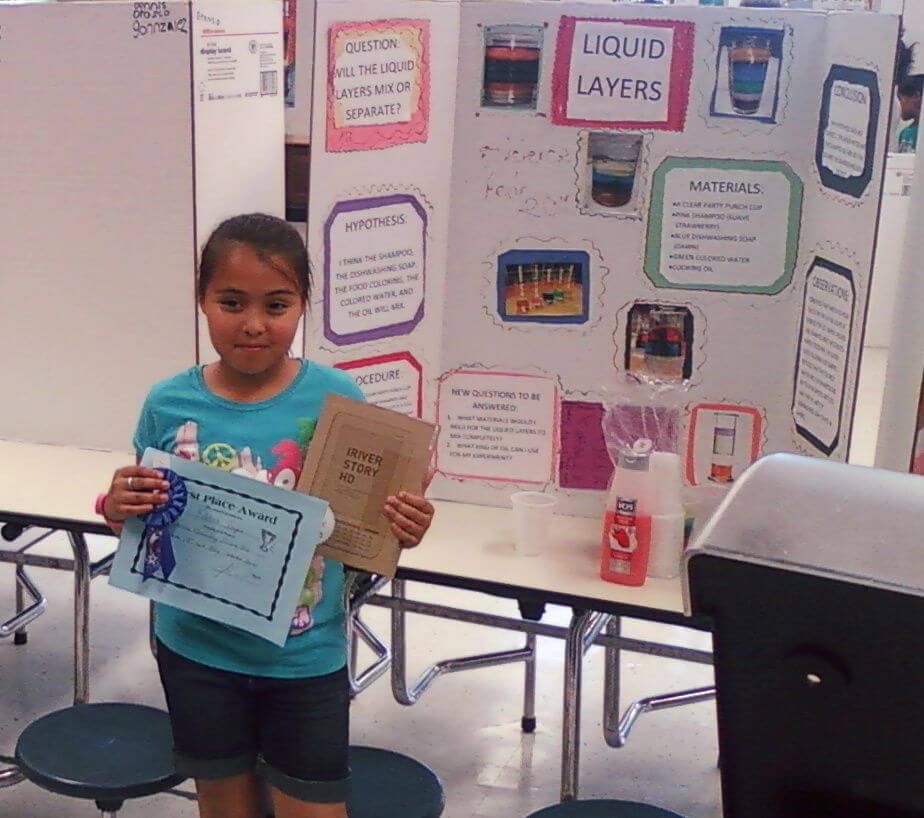 Every month we giveaway for a free e-reader and often they are used directly by the winner. A few months ago we awarded an iRiver Story HD Reader and it was given away to the winner of the Shidler Elementary in Oklahoma City Science Fair. Ryno Bones one of the teachers at the school filed this report.
"Some very interesting projects happened at the science fair this year. Our top winner experimented with layering different types of liquids. Second and third place prizes included gift certificates to the school book fair and we had four other students recieve gift certificates in a drawing.
Some of the coolest projects included a lava lamp made from oil, water, and alka-seltzer, dissolving candies in various substances, and the favorite of all the teachers, cakes cooked using eggs vs. egg substitute. In many instances the cleanup took longer than the demonstration, but everyone had a fantastic time.
Our school is an urban Title I school with 99% of students on Free and Reduced lunch program. We host a parent outreach reading night once a month, and this has been our highest turnout EVER! We are proud of all our fourth and fifth grade students and we had almost all of them in attendance. We hope this will be the first of many such events."