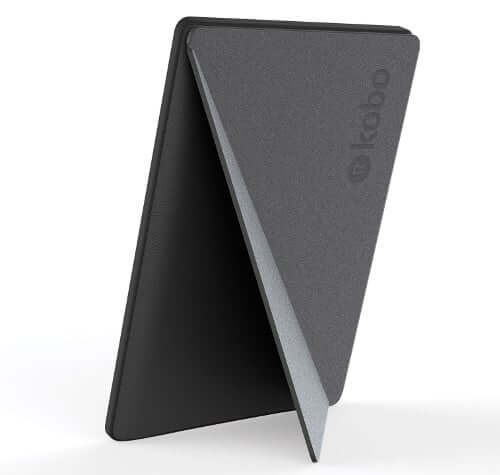 The Kobo Aura One e-Reader will be available in the first week of September and this eight inch model has a lot going for it. It has a light sensor that will automatically filter out blue light and is completely waterproof. Traditionally sleep covers just wake or put your device to sleep, but the Aura One cover doubles up as a stand.
This is the first sleep cover that Kobo has ever released that has a built in stand. It is meant to provide hands free reading when you have it on your desk or nightstand.
In the US the Kobo Aura One SleepCover sells for $49 and in Canada it's $59, while in the  United Kingdom the cost is £39.