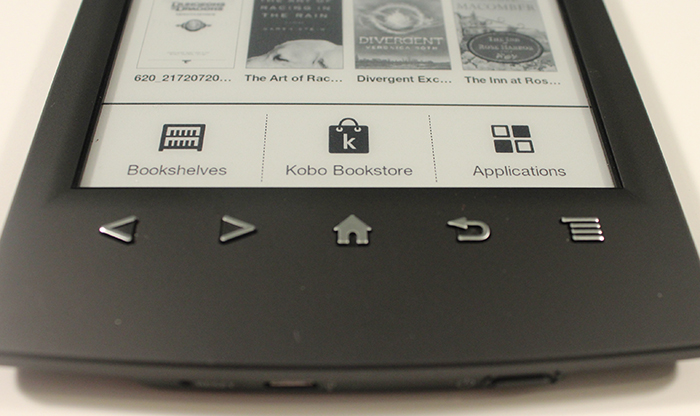 Sony has been selling e-readers and eBooks since 2004 and they were the first mainstream company who made a serious powerplay to cultivate the industry. Their successes and failures over the years acted as a playbook for Amazon, Barnes and Noble, and Kobo to enter the the fray and immediately make an impact. Sony eventually got nudged out of the business due to the prices of e-readers coming down, to a such a point, that it was not financially viable anymore to continue. In February 2014 Sony announced that they were exiting the eBook space and Kobo would take over their book business. Aside from the preliminary press release Kobo has been silent about their dealings with Sony, but today Kobo CEO Michael Tamblyn has spoke to Good e-Reader all about it.
"In North America we have been really happy with the Sony customers coming over to Kobo. People have been really interested and excited about our retail ecosystem and our investment around recommendations and how to discover your next great read. As a company, we are very happy with the collaboration and quality of customers coming over." said Tamblyn.
Michael is referring to Sony closing their online eBook store and gravitating their existing client base to Kobo. The entire modern line of Sony e-readers such as the PRS-T1, T2 and T3 have received firmware updates that removed the Sony Reader Store and implemented the Kobo store. Existing Sony customers had emails sent over to them before the big change, instructing them on how to transfer their existing customers over to Kobo.
"The Sony and Kobo relationship has been successful in a couple of ways, we are concerned about people accessing their digital libraries for the long-term and buy new books. Our primary motivation was stepping in for a company exiting the eBook space and allowing customers to buy new titles." Tamblyn elaborated.
Not all customers were happy for the Reader Store to close and switch to Kobo. Jeff P recently wrote "HORRID! HORRID! HORRID! I've been a member since November 2007. The only readers or tablets I've ever were Sony so that I could use the reader software. I once told a sales clerk that I didn't need the extended warranty because I was buying a Sony. Almost every piece of electronic equipment I have is Sony. I won't buy another Sony ANYTHING. Yes, you say customers are first, well, I'm the first customer to tell you that you've made a HORRID mistake and I'm never going to buy another Sony product EVER."