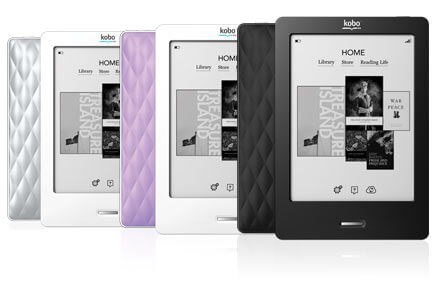 Kobo announced today they have experienced record sales during the Christmas holidays. The company proclaimed today that they now have over five million registered users and that the user population has doubled during the last six weeks. They also saw sales dramatically increase by almost 5X, and the gifting of ebooks by 500%.
"This holiday season broke every foreseeable record for Kobo, and we have exceeded our expectations driving several ebook downloads per second through the holidays," said Michael Serbinis, CEO of Kobo.  "I would like to thank our customers for choosing Kobo to start building their digital library – our success this holiday season is a precursor to a New Year with people reading more than ever thanks to eReaders, eBooks, and Kobo."
Check out the Press Release for the full scoop.