It seems the Apple iPad's launch is what other tech companies were waiting for to bring out their own tablet PCs. Every other week we are getting to hear a new tablet pc entering the world scene and all have their eyes firmly set on toppling the iPad's apple cart.
Well, the newest entrant to this hot new segment is Micro-Star International or MSI as we know it. And MSI's new baby is the Nvidia Tegra based tablet PC that it intends to roll out in the second half of this year.
As per reports coming in, a 10-inch color and touch sensitive screen is going to be the most striking feature of the PC. The PC has been attractively designed with special emphasis accorded to making it extremely light. The sleek new device will have absolute wireless support and will feature quite a handful of aspects that users expect out of a new age tablet. The device though is still in development stages. It's going to be thin, and this combined with its light weight will give a boost to mobility. And that's not all. For you also get all the features that you come across in the latest notebook.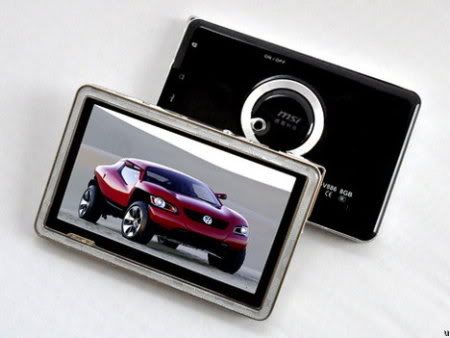 And all of this is likely to set you back by a cool $500, which is what MSI aims to market the new tablet for. The company has made it clear that it is going to be flexible as far as user friendly specs are concerned and will come out with different versions of the tablet after taking into account consumer needs. MSI is one player that knows the market well enough and it seems, it is ready to go any length to satisfy whatever we ask for. so what all of this means is that MSI has a must have device in the making that can take the market by storm. However, for now, its going to be a waiting game for us.
Watch this space for more e-reader news.
You can also be at our e-reader forum where you can post queries, discuss on related topics or browse through the huge collection of e-books that you can download at extremely nominal rates.
Sovan Mandal is the senior tablet and tech corespondent for goodereader.com. He brings a international approach to news that is not just applicable to the North American market, but also Asia, India, Europe and others. Sovy brings his own writing flavor to the website and is interested in Science Fiction, Technology and Writing. Any questions, send an email