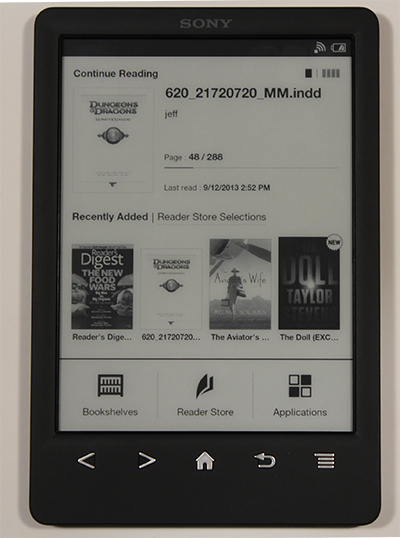 Sony unveiled their new PRS-T3 e-Reader a few weeks ago and is a fairly solid device. One point of contention has been the built in case with sleep cover. You definitely need the case on at all times because of the way it was designed. Most people don't like cases on their e-Readers and just want to hold it, without things poking them. Sony has just revealed that they are releasing the PRST3BC model October 15th in Canada and will solve this problem.
The PRST3BC model will basically not need the sleep cover and will feature the rear housing consistent with Sony's previous releases.  When Sony initially filed their application for FCC certification, many people noticed the rear of the unit looked very different from the commercially released version. This was due to it being a completely different model.
We have confirmation that they PRST3BC will be available to ship out October 15th, and likely retail stores will have it the week after that. There is no pricing available yet, but I would assume it would be in the $99 to $119 range, due to the elimination of the sleep cover.