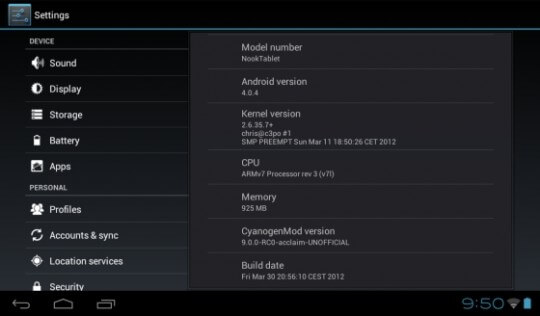 The Barnes and Noble Nook Tablet has just seen the second iteration of popular CyanogenMod 9 MOD that brings Ice Cream Sandwich to the Nook. You can see from the version number that this is still a fairly early build that still needs a bit of work.
The main reason you might want to install this app is to get full access to the Google Android Market and all the apps you can shake a stick at. If you install this there are a few hardware options that do not work. The Microphone, Bluetooth, FM Radio, USB and a few other options.
Find out the latest scoops and get the downloads HERE.