Amazon first started releasing e-readers in 2007 one of the big selling points was being able to buy e-books anywhere, anytime. Amazon secured relationships with Rogers, AT&T, SKT-Telecom, Docomo and dozens of others telecom companies to license bandwidth so that the Kindle 1st generation, 2nd generation, Kindle Keyboard the Kindle DX users could buy e-books, surf the internet and even tether their phones to their devices. Amazon is apparently forcing owners of old e-readers to update the firmware and if they fail to do so, Amazon will cut off all internet access until you manually update the e-reader yourself. Why is Amazon doing this with the older e-readers that traditionally never get updated? There are a few conflicting rumors.
One intrepid internet user analyzed the code found in the firmware update for the original Kindle.  The file was only 12KB in size, and according to the techie who unpacked the update it only makes a small change to a single folder (/opt/usr/java/lib/security/cacerts). This update basically changes the way the e-reader communicates with the Amazon server.
There is a large segment of Kindle users that believe that Amazon is going to imposing data limits on older e-readers. This is because a number of people were using them to tether to their phones and racking up huge amounts of data, but Amazon doesn't charge for data.
There are a few techie users who think Amazon is in the process of changing the HTTPS certificates on theirs servers in the near future, and they need to update the certificate authority file  that the Kindle software uses to make sure it can trust Amazon's servers. If you don't update your device, it won't be able to communicate with Amazon servers (after Amazon changes their server certificates) since it won't be able to established a secure connection.
Users who have a registered Kindle 1, Kindle 2, Kindle Keyboard and Kindle DX have received the following email  from Amzon.
Dear Michael Kozlowski
Plug your Kindle in to charge during the update.Connect to Wi-Fi.
From the Home screen of your Kindle, select Menu or tap the Menu icon. Then choose Sync and Check for Items.
Leave your Kindle connected to both power and Wi-Fi overnight, or until the update is complete.
For your 3G device(s) that don't have Wi-Fi support (Kindle First and Second Generations):
Plug your Kindle in to charge during the update.
Turn on wireless.
Leave your Kindle plugged in and connected to the wireless network overnight, or until the update is complete.
The software update will download and install automatically, even if your device is asleep. Your device may restart multiple times during the update process. You will get a final confirmation letter on your device when the update is complete.
If you do not update the devices' software by March 22, 2016, you will no longer be able to access Kindle services or get the update via Wi-Fi or a wireless connection. To resume access, you will need to manually update the software on each of your Kindle devices. Please visit our Help page for more details on how to update automatically: www.amazon.com/ku2016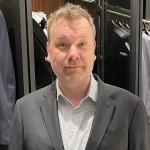 Michael Kozlowski has written about audiobooks and e-readers for the past twelve years. Newspapers and websites such as the CBC, CNET, Engadget, Huffington Post and the New York Times have picked up his articles. He Lives in Vancouver, British Columbia, Canada.