The Onyx Boox Note is the best e-reader and digital note taking device the company has ever made. It is brimming with great hardware and does not lock you into a walled garden like Sony and Remarkable does. This type of e-ink technology is not easy to make and comes with a fairly hefty price point.
Hardware
The Onyx Boox Note features a 10.3 e-reader with a flexible E-ink Carta display. It has a resolution of 1872×1404 and 227 PPI. The panel is comprised of Electromagnetic WACOM and a capacitive layer, which means you can use the accompanied stylus or use your fingers to interact with the screen or flip pages of an e-book. There is no stylus holder on the device, so make sure you do not lose it.
Overall the Note has a very slim profile and weighs less than 354G.  You can hold it with one hand without any troubles. There is a dedicated home button on the front of the Note and no others, whereas the MAX2 has two other buttons beside the home, which is used for turning the pages of ebooks or accessing other features.
Underneath the hood is a 1.6GHZ quad core processor, 2GB of RAM, dual speakers, mic, Bluetooth and USB C.  I have never seen an e-reader before with a quad core processor and this is a major selling point. The entire software experience is utterly amazing, apps instantly load and drawing has minimal latency. I was certainly not disappointed with any delays, which was surprising.
There is no 3.5mm headphone jack, so if you want to use headphones or a speaker it has to be wireless. I found the overall sound quality to be lacking. There is no EQ or other ways to turn up the mid or low ranges, something Bose and Beats excel at.  It is quite satisfactory for audiobooks or ebooks, but not for audiophiles. The stereo speakers on the back are an odd choice, since traditionally you have it laying on the back, as you use the device. This results in a muffled sound, you need to be using a stand up case or be physically holding it to get good sound quality. You can adjust the sound by clicking on the top center of the UI and adjusting it with a slider bar.
The Note is powered by a giant 4100 mAH battery and ships with Android 6.0 and ships with Google Play. Onyx has somehow optimized the Kindle app in a day 1 firmware update that eliminates page turn animations, making the stock Kindle for Android app better than the default eBook reader that is bundled on it.
These days eBooks and PDF files are getting larger to take advantage of higher PPI screens. This has made 4GB e-readers almost entirely irrelevant. The Note has 32GB of internal storage, but does not have an SD card to enhance it further, nor does it have HDMI or a front-lit screen.
The accompanied stylus has an eraser at the top and a clip that you can use to attach to a case or your pocket.  The nibs do not need to be replaced nor does Onyx even have an option to buy new ones. The stylus performance is superb, but this is thanks primarily due to recent software enhancements that added pressure sensitivity to the stock note taking app. On the flip side pressure sensitivity does not work when editing PDF files with Onenote or Evernote.
I have reviewed the Onyx Boox Max Carta, MAX2 and the Note. These devices were all marketed as a digital note taker, aimed at professionals and students that wanted a replacement to paper. The company also hyped Android  as being more open than standard Linux based readers and Google Play.
The Note hit all of the right cords with me and this is literally the best note taking device ever made.  It does not lock you into a closed ecosystem like the Sony Digital Paper or the Remarkable. You have complete freedom to download and install any apps you want and customize tons of UI features.
Software
There are a number of e-readers on the market that have Android as the main operating system and an accompanied app store. Most of them run 4.04 or 4.42 and there are very few that have anything modern.  This is because most companies cannot afford a dedicated software engineering team to upgrade the OS and remove conflicting features, such as support for a camera or GPS, which e-readers do not have. Onyx made the call to launch the Note with Android 6.0, which makes it the only brand in the world to run it. This opens up hundreds of thousands of additional apps you can install and run properly.
One of the limitations of Android apps on an E-Ink device is the hardware itself. Flagship phones have no problem running AAA games on  Octa Core or Deca Core  processors or 4GB of RAM. E-Readers on the other hand really struggle with a stock version of Android. They simply cannot handle all the backend processes without noticeable delays and frustration. The Note was the most robust Android driven e-reader I have ever used. This is partly thanks to the 1.6GHZ quad core processor and 2GB of RAM. Clicking on any of the UI elements or launching an Android app such as Audible or Kindle were almost instant.
There are a few quick navigation entries at the bottom of the screen; library, files, apps, notes and internet browser.
Onyx does something very interesting with the library, which contains all of your PDF files and e-books. You can scan for metadata, which adds covers to titles that do not have them. This often occurs with royalty free content, but also ones that are issued by major publishers. This is useful because you no longer have to use a program like Calibre, you can do it directly on the e-reader. You can also do other things like switch between grid or list view or delete the book entirely off your device.
There default file explorer that shows you everything on your device and the app drawer houses all of your sideloaded apps or ones you download from Google Play. The App experience on Android e-readers is hit or miss. Onyx actually optimized the Kindle app from Play and removed animated page turns, so when you are reading an e-book there is no stuttering like other e-readers on the market. Kobo and Nook though still have this issue and offer no features to disable animations.
One of the flagship aspects of the Note is the digital note taking experience and it almost surpasses  the Sony DPT-RP1 in this regard. The stylus has pressure sensitivity in a recent firmware update, but only when you use the default note taking app. You still have the option to manually select six different thickness settings.  There are options to use shapes and establish different backgrounds, such as sheet music or college rules. The screen has palm rejection technology, turned on by default It also has a new feature just available on the Note that disabled touchscreen interactions so you won't accidentally hit any of the UI elements during long sessions.
The Note far surpasses the MAX 2 and the MAX Carta. Freehand drawing, using shapes or erasing was lightning quick, whereas the MAX2 was tedious at times and the Carta was abysmal.
The e-reading experience is standard fair. Onyx redesigned the font selection menu to increase the size, switch to bold mode or adjust line spacing or margains. It feels more like a Kindle now in this regard. One of the drawbacks was selecting a font, there is seriously 27 pages with 10 fonts per page. This is totally overkill and there is no quick method to search for a specific font, you are just scrolling endlessly to find one you like. Still, you can note takes, highlights, annotations, translate, lookup words in a dictionary or turn on text to speech. Text to speech is fairly robotic and does not even compare to Google Assistant, Bixbi, Siri or Alexa.
The stock internet browser is actually really solid. It has advanced options to remove images, javascript and others. It has 3 navigation soft keys that can make the webpage take up the entire page, removing the stock Android navigation bar and the Onyx UI. This is great if you are reading long articles on Medium or other longform articles.
Wrap Up
Most of the current generation digital note taking devices on the market are 13.3 inches and cost a fair amount of money. The Onyx Boox Note and Remarkable are the only 10.3 tablets available and they are also somewhat costly. I really dig the slimmed down profile of the Note, it is lighter, easier to carry and can be used outside with no troubles at all.
I found it hard to find anything wrong with the hardware design or the software. I wish it had an SD card, but these days companies are getting away from it. Kobo does not sell a single e-reader with expandable storage, ditto with Amazon.  I wish it had a front-lite display to use when you are not outside in the sun or in a dark room. Onyx does not sell reading lights, so you will have to buy your own.
The Note is recommended for anyone who wants to take digital notes and wants their device to last weeks, without a charge. It retails for $599 in the United States and Canada from the Good e-Reader Store. In Europe there are a number of retailers that ship it out and Onyx is developing their own ecommerce solution that should be released later this year.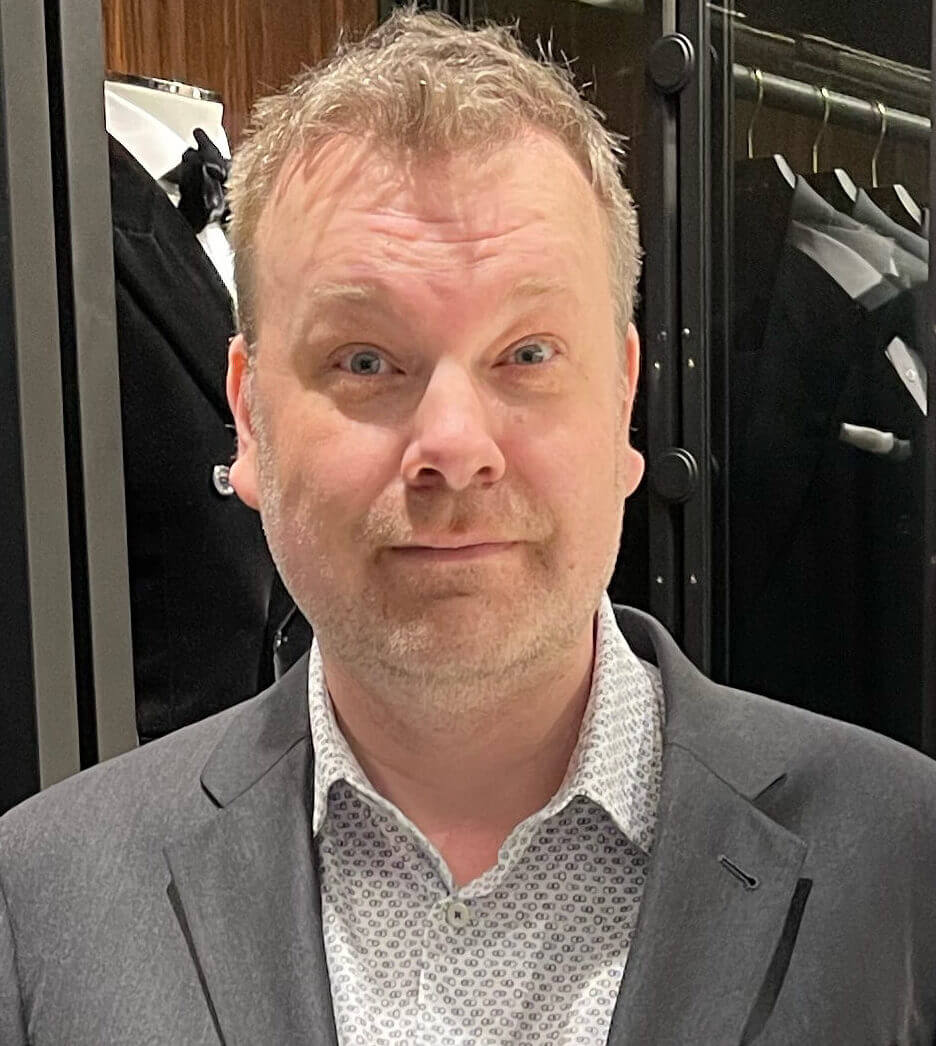 Michael Kozlowski has been writing about audiobooks and e-readers for the past twelve years. His articles have been picked up by major and local news sources and websites such as the CBC, CNET, Engadget, Huffington Post and the New York Times. He Lives in Vancouver, British Columbia, Canada.