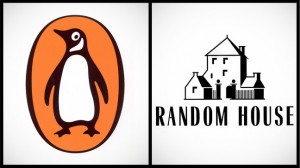 A deal that has been months in the making became official with the naming of top executives for the newly formed publishing house under the Bertelsmann and Pearson merger. The new publisher, Penguin Random House, will bring in some new names while shifting some of its current leaders into various roles within the company.
The announcement, made by Penguin Random House's CEO Markus Dohle, came after shareholders closed the deal early this morning, giving fifty-three percent of the new company the Bertelsmann and forty-seven percent to Pearson.
According to a press release issued this morning, the various imprints and geographical offices of the two companies were determined and specified under the deal.
"Penguin Random House will combine the adult and children's fiction and nonfiction print and digital trade book publishing businesses of Penguin and Random House in the U.S., U.K., Canada, Australia, New Zealand, and India; Penguin's trade publishing activity in Asia and South Africa; Dorling Kindersley worldwide; and Random House's companies in Spain, Mexico, Argentina, Uruguay, Colombia, and Chile. Random House's German-language publishing group, Verlagsgruppe Random House, is outside the venture, and remains part of Bertelsmann, continuing to report to Mr. Dohle."
Under the arrangement, Markus Dohle will continue as CEO of Penguin Random house, a position he held within Random House originally since 2008. John Makinson will keep the title of Chairman of Penguin Random House, a position he held within Penguin since 2002. Both Bertelsmann and Pearson announced the names and titles of the remaining board positions earlier this morning, and the full list can be found HERE.
"Today, Penguin and Random House officially unite to create the first truly global trade book publishing company," explained Dohle in the release. "As separate companies, we have long performed outstandingly by every benchmark; as colleagues, we will share and apply our passion for publishing the best books with our enormous experience, creativity, and entrepreneurial drive. Together, we will give our authors unprecedented resources to help them reach global audiences—and we will provide readers with unparalleled diversity and choice for future reading. Connecting authors and readers is, and will be, at the heart of all we strive to accomplish together."
Mercy Pilkington is a Senior Editor for Good e-Reader. She is also the CEO and founder of a hybrid publishing and consulting company.