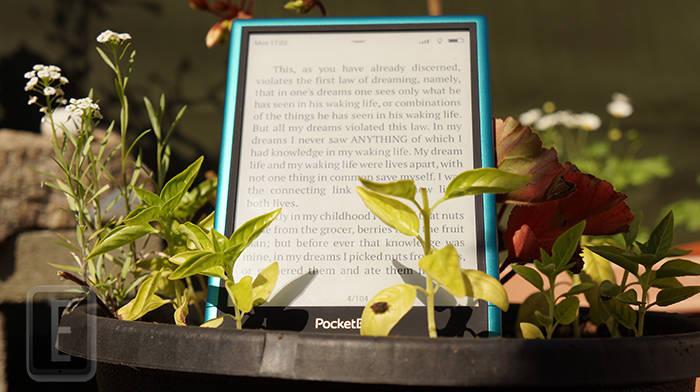 The Pocketbook Ultra e-reader has just been released and its the first device out there that has a built in camera. Its mainly used to snap profile pics or to scan books. It uses the exact same e-Ink Carta technology employed on the Amazon Kindle Paperwhite 2 and Kobo Aura H20, which will give you faster page turns and higher resolution. How exactly does this e-reader perform in real world conditions and is it a viable investment?
Hardware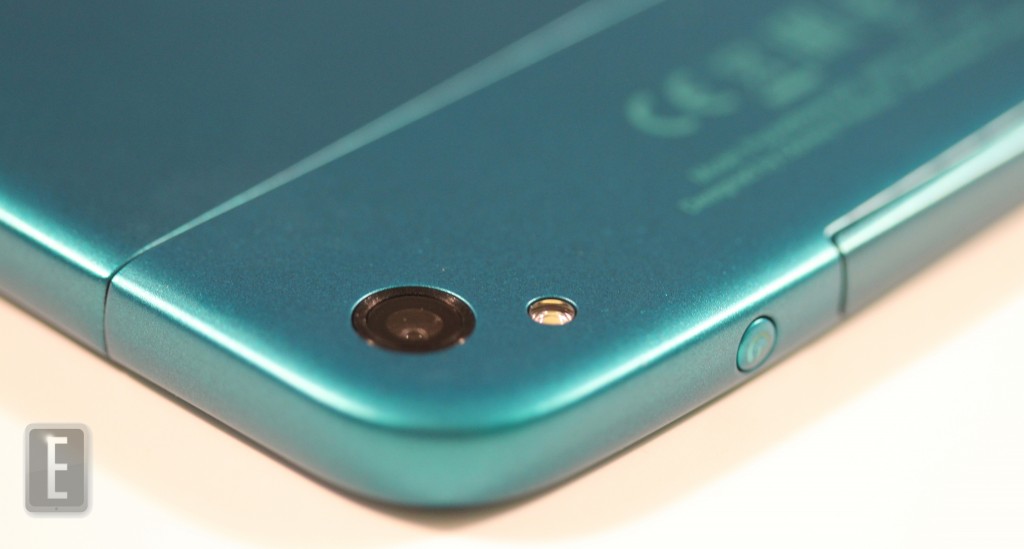 The Pocketbook Ultra features a six inch e-ink Carta display screen with a resolution of 1024×758. This device uses Neonode IR technology, so you won't be able to pinch and zoom. Instead, users will have to employ single or double taps in order to access the menus or settings.
Underneath the hood is a 1GHZ processor and 512 MB of RAM. Users will have 4 GB of internal memory and the ability to enhance it further via a MicroSD Card.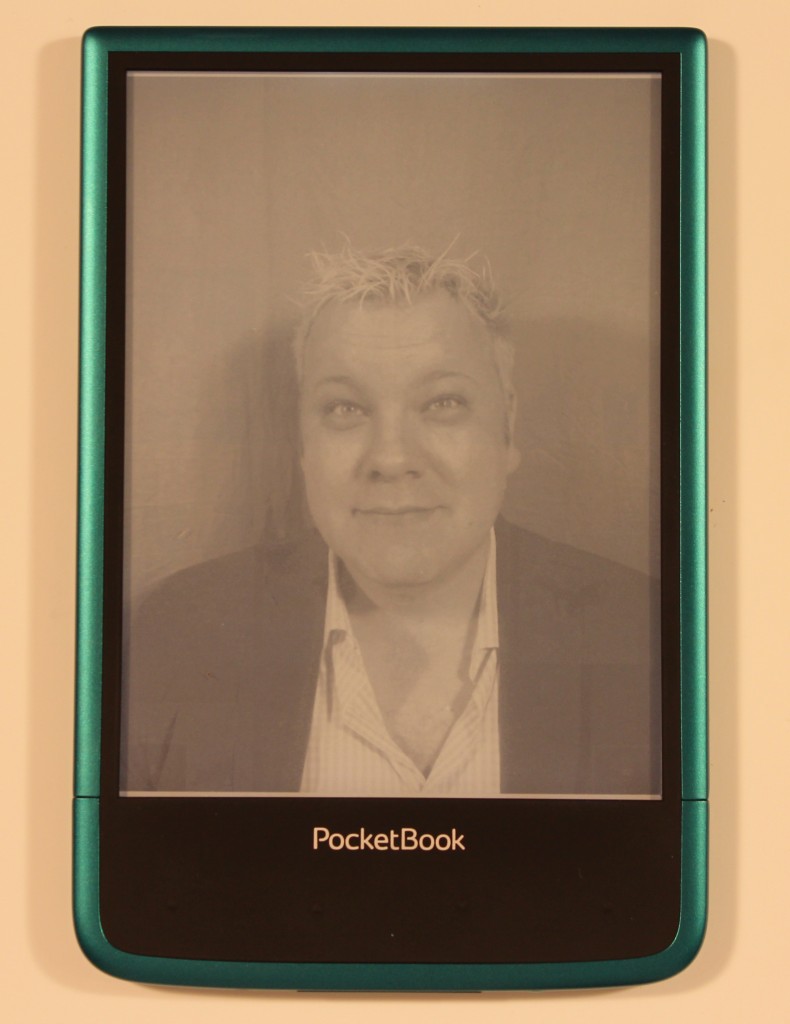 This e-reader has a few things going for it, that make it stand out in a crowded marketplace. It has a 5 MP rear facing camera, that is ironically placed on the bottom right hand corner. There is a small LED light that assists in snapping photos, but the entire process is a bit convoluted.
Lets say you are outside and want to take a picture of a flower. You need to open the photo app on the home screen and wait around five seconds to get a sketch outline. You can think of this is a state that is not fully rendered. Once you take the picture, it will take another five seconds for the full image to give you full resolution. Photos are viewed in the gallery, and can be used for your boot up logo or can be exported to your PC.
One of the weird things about the camera is the photos you take are not taken in e-ink. When you snap a picture or scan a page out of a book and export it to your PC, they are actually in full color. Normally, this would not be a problem, but five megapixels is not enough to get a great rendering. Things tend to look really grainy as an end result, which might not be the best call for high quality book, magazine or comic OCR scanning.
The Ultra has a front-lit display that allows you to read in the dark. Unlike smartphones and tablets, the light does not emit from behind the screen. Instead, it has five LED lights on the bottom of the bezel that evenly distribute light across the screen. This lighting system is one of the drawbacks, it does not really illuminate the screen properly even at maximum brightness. In a side by side comparison against the Kobo Aura H20 or the Kindle Paperwhite 2, the Ultra gave a really lackluster experience.
The vast majority of e-readers these days have abandoned audio. Companies such as Amazon, Barnes & Noble, and Kobo are in a race to offer the most affordable hardware possible, and audio increases the overall cost. The Pocketbook Ultra does have built in audio, but the only way to listen to text to speech or MP3 files is via the 3.5 mm headphone jack.
Design wise the Pocketbook Ultra has 2 physical page turn keys, but they are on the back of the unit. Most e-readers have the keys right on the front, on the left and right hand side. Pocketbook went the non-conventional route and has them on the back. At first, I thought this was a weird design change, but when you naturally hold the reader in portrait mode, I found it actually worked. There are also 4 physical buttons on the front, that access the settings, home button and forward/backward.
In the end, the Pocketbook Ultra is a very sexy e-reader. The hardware and overall design principles makes it really stand out. Sadly, the 512 MB of RAM is really noticeable. It many cases you have to wait a few seconds for a new app to open and over the course of our review we had to reboot it. Still, an e-ink camera is very compelling and it really does take great photos.
Software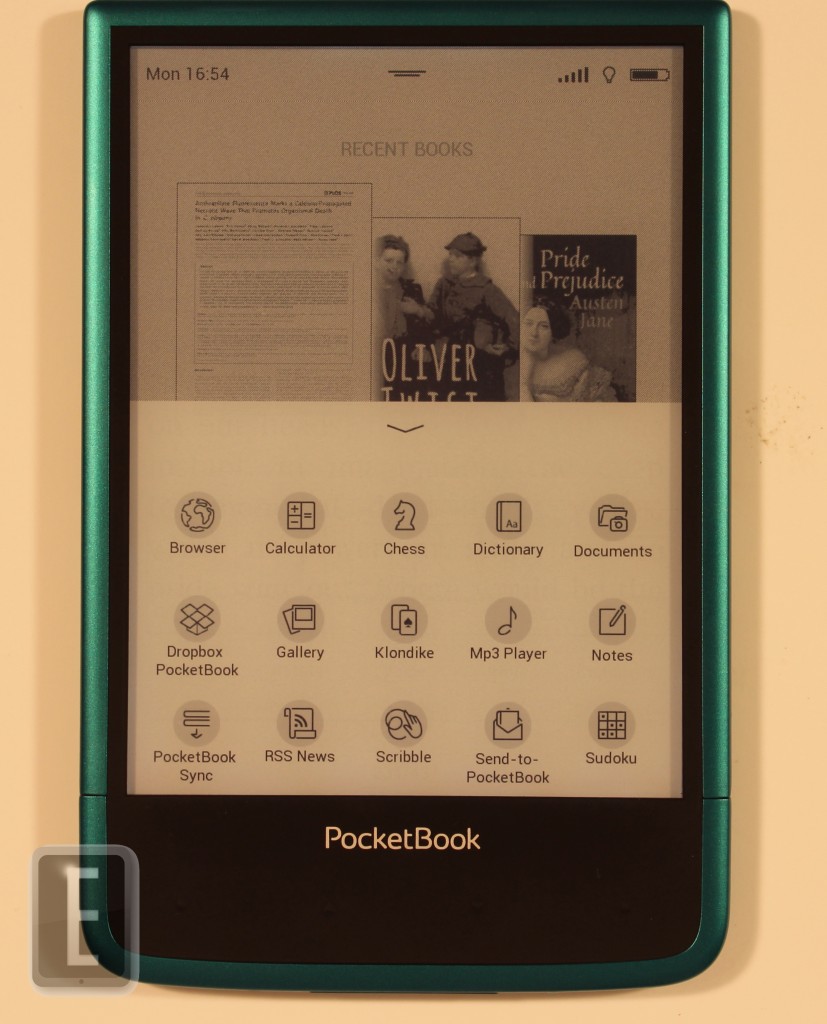 Pocketbook has been focusing their efforts on developing proprietary in-house apps that make the Ultra extremely viable, right out of the box. The company has heavily invested in features such as Pocketbook Sync and Send to Pocketbook. These two apps allow you to send and receive audiobooks, eBooks and documents from your cloud storage. Pocketbook also wrote their own custom Dropbox app, using the public API. So if you don't feel like using the Pocketbook cloud system, you can use Dropbox, which is more commonly used. The most interesting aspect about the entire Dropbox system is that you can create custom shelves in your library that house all of your cloud based content.
The Home screen comprises of your Library, Store and Camera, in addition to the eBooks you have recently added or purchased. There are two tabs on the bottom of the screen and top. The bottom ones access app such as your browser, calculator, chess dictionary, documents, gallery, Klondike, MP3 Player, Notes, Scribble and Sudoku. I especially liked the drawing app that has a bunch of different pen sizes and font options.
The top menu allows you to easily access the brightness levels of the font-lit display, task manager and deep settings options. I thought including a task manager was a really positive step forward for Pocketbook. Hitting this button allows you to view all of the tabs you have opened, with options to keep them open or to close them completely. If a certain aspect becomes irresponsible, you can close it and reopen it. This prevents the need to always reboot it. Over the course of the review, a big PDF file seemed to really slow down the Ultra, so we simply closed it and everything went back to working fine.
All the time, we are stuck with the stock button configurations of an e-reader. You might hold the e-reader in such a way, that it is always automatically switches from portrait mode to landscape. Other times you may inadvertently hit the wrong button, breaking immersion when reading a good eBook. To remedy this problem Pocketbook developed a key mapping tool that allows you to disable a specific button when reading or change it to a completely different function globally.
e-Reading Experience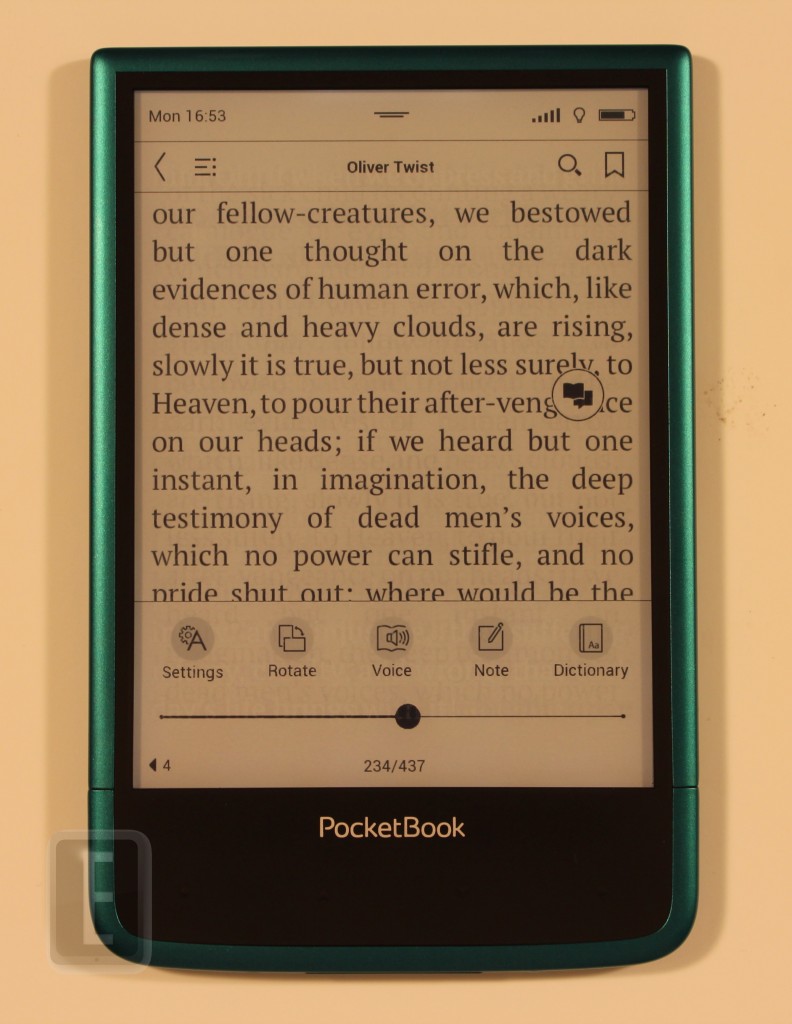 One of Pocketbooks strengths when competing in the global e-reader market is their inherent ability to support many languages. When Amazon or Kobo sell their readers in France, Italy or Denmark they sell localized versions to them, with custom firmware. All Pocketbook models support a ton of dictionaries and can change the entire menu system to Korean on the fly.
The new e-reader supports more than 20 popular text and image formats and also has a set of preinstalled ABBYY Lingvo dictionaries. It even has the official Websters 1913 dictionary.
Your virtual library is going to be the most commonly accessed area of the e-reader. Pocketbook is focusing on customization with the ability to filter by authors, genres, bookshelves, folders, formats or series. You can also change the visual prospective from showing cover art to a list view. Pocketbook sells the Ultra with over 60 preinstalled eBooks, you so will likely want to likely prune them quickly via Windows Explorer or an eBook manager program like Adobe Digital Editions.
The overall e-Book experience is solid with EPUB type files, it is stable and the process tend not to crash. You can either load in your own books or do business with the Pocketbook run Bookland bookstore. It does not have a ton of bestsellers, but they constantly add new content, such as new Don Brown. The majority seem to be royalty free type books, you would find on websites such as Project Gutenberg. Unfortunately, PDF books are severely hampered.
The Ultra does not have a capacitive touch screen and employs older Neonode IR touch technology. This prevents the ability to pinch and zoom, so when reading PDF files you have to hit various settings menu to manually find your optimal zoom level. This is very tedious because every time you turn a page, your options are not preserved. The Ultra is also prone to crash when reading PDF files over 80 MB in size, they cannot fully render properly.
When someone is looking for an e-reader, often they just want to occasionally read an eBook and not have to worry about anything else. I may fixate on the inner workings of the Ultra and let you know exactly how it performs in real life, but its all about just reading. It does a tremendous job with the e-Ink carta display. Page turns occur super quickly, and there is little to no ghosting.
Wrap Up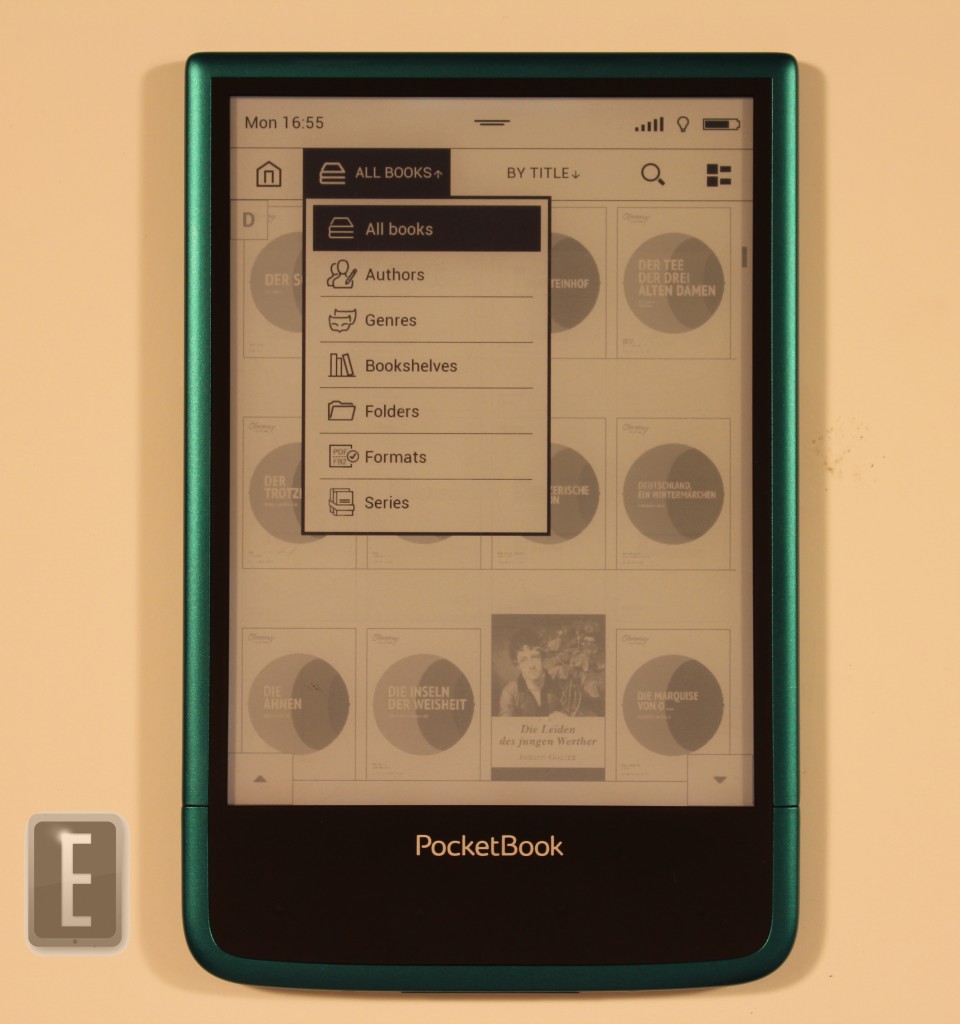 I have been reviewing Pocketbook e-readers since their very first model. They tend to release three or four different models and Good e-Reader has really seen them grow over time. The Pocketbook Ultra is the best model they have ever released with a six inch screen. It perfectly blends hardware with unique software elements and has a camera.
This e-reader would come heavily recommended for people with disabilities and have a hard time reading. You can plug in a set of headphones and use the text to speech system. It is available only in English, German and French, but this is a big selling point. If you are looking for a cutting edge e-reader that will stand out in a crowd, the Ultra is for you.
PROS
Audio
Text to Speech
5 MP Camera
All buttons can be key mapped
e-Ink Carta Display
CONS
512 MB of RAM hampers a perfect score
Front-lit display is not on par with the Kobo Aura H20 or Kindle Paperwhite
Comes with too many eBooks in different languages
Large PDF files do not work properly
Rating: 8/10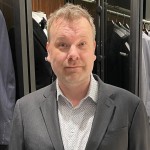 Michael Kozlowski has written about audiobooks and e-readers for the past twelve years. Newspapers and websites such as the CBC, CNET, Engadget, Huffington Post and the New York Times have picked up his articles. He Lives in Vancouver, British Columbia, Canada.