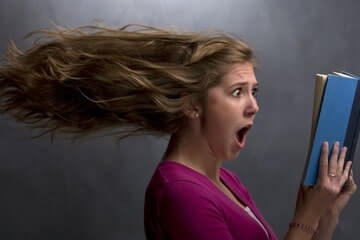 According to an article in the New York Times, there's a new genre afoot, one that began by running amok amongst the fans of indie authors' ebook titles. This new genre is intended for a more mature audience and has been dubbed "new adult" by publishers and booksellers. Aimed at the market of crossover fans who have emerged out of the young adult titles that lit up the bestseller lists this year, new adult titles tackle issues—namely, sex—that older fans of young adult are interested in.
What makes the formation of the genre so interesting is its tie-in to self-published authors. With more and more fans helping promote works that publishers otherwise wouldn't touch (sex in a young adult novel? are you mad?), the readers have demonstrated to the book industry where their interests lie. Fortunately, the industry is taking its cues from the readers' interests and answering in kind.
The development of the new adult genre also means that reading consumers have a little bit of a guideline as to what constitutes age-appropriate reading material. By not billing itself as young adult, which has a lot of variations as to the maturity level of the content, new adult gives people some idea of being aimed at an older age bracket than the standard preteen or teenage reader.
Interestingly, self-published authors and publishers are also capitalizing on the broad spectrum of fans across both the young adult and the new adult genres by releasing titles for both demographics. By toning down the content for young adults while still sticking to the story line, or by ramping up the explicit content for the new adult readers, authors can reach out to an even wider audience while giving readers the confidence that the book appeals to the appropriate readers.
Mercy Pilkington is a Senior Editor for Good e-Reader. She is also the CEO and founder of a hybrid publishing and consulting company.