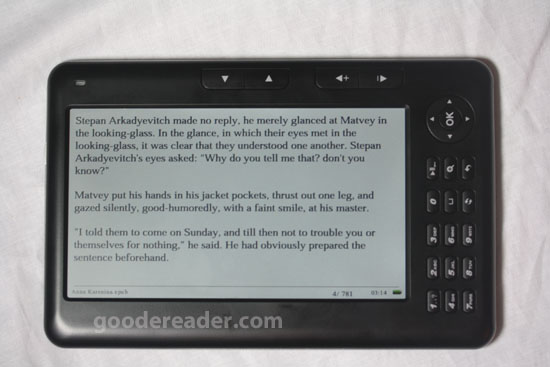 We are organizing a giveaway for our review copy of the Skytex Primer Colour eReader! We just reviewed this great multimedia e-reader and tablet today and would like to give it away to a lucky Good e-Reader reader!
The contest is very simple, all you have to do is Tweet or Share on Facebook: "I want to win a Skytex Primer Colour eReader with Goodereader.com" OR you can mention our news source on your favorite blog or forum.
When you do this, simply reply to this post with a link to your Facebook, Twitter, or Blog post and you will be in the running! The contest ends in one week and we even pay for the shipping. Good luck!