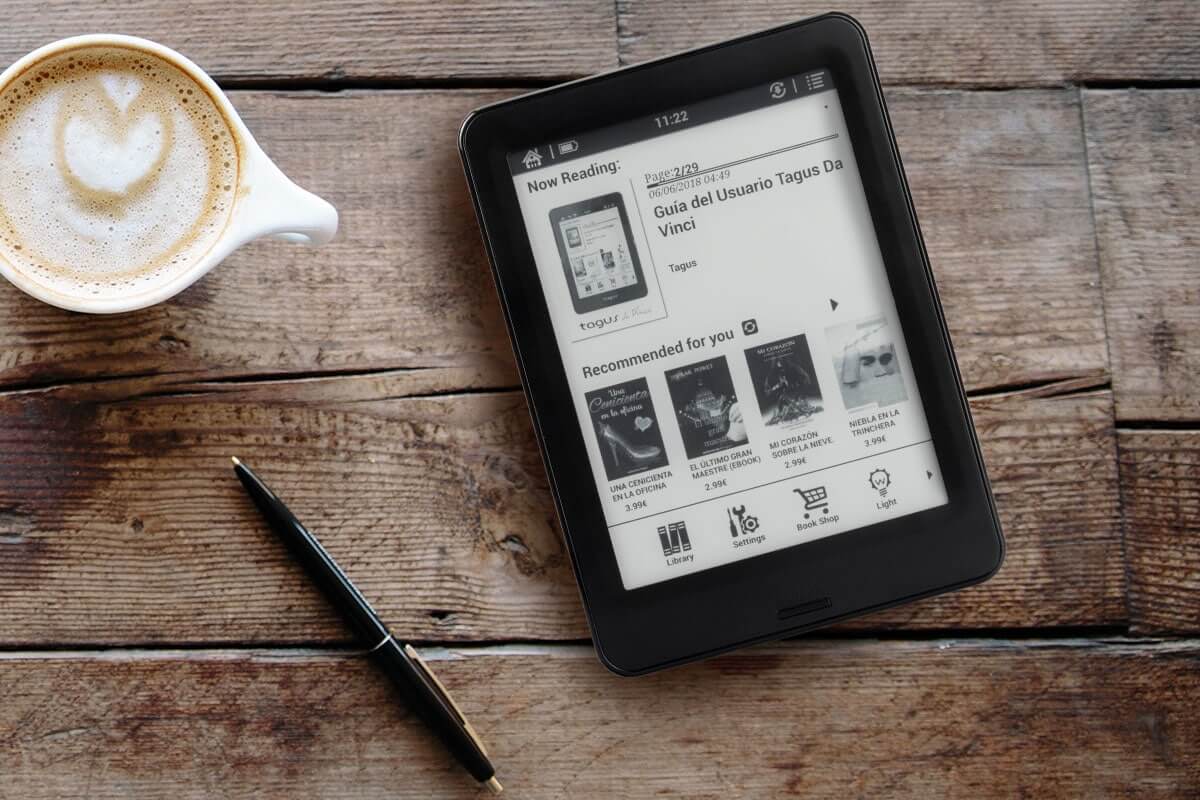 As life continues to move online, people are constantly on the lookout for digital versions of their favourite hobbies. These are often more convenient; easier to access, cheaper to produce and take up far less storage space. Ebooks are a prime example of one of the best digital products to have taken off. They are so easy to download, with many services such as kindle store and apple books offering instant access to millions of titles. Ebooks are much cheaper than traditional paper books, because they don't require ink or paper so have no manufacturing costs. It is also possible to self-publish ebooks; where anyone can write and upload a book without having to go through the painstakingly slow process of traditional publishing. This is another reason why the ebook industry has flourished. Experts in different industries have been able to quickly and easily publish their own books, sharing tips and secrets with those interested in their field.
However, this has also lead to some topics being overrun with 'help' books, making it very difficult for people to tell which ones are worth reading. There are hundreds of poker books out there, offering strategies, tips and anecdotes from the game. But how can you tell which are the best of the bunch?
There are several professional poker players who have published their own guides to the game. Going for a well-known name like Daniel Negreau and Jonathan Little will help you to sort the real experts from the rest of the pack. Professional players often also find work as poker coaches, so they know how to teach as well as play, and they can offer valuable insights into the game. Little has published several ebook strategy guides, covering all different types of poker games. For casual players, try his copy of Strategies for Beating Small Poker Cash Games. It teaches how to get to the next level of poker playing, and pick up some bigger winnings along the way.

If you are more interested in taking a look at the mathematics behind poker, then Essential Poker Math consistently tops the lists of recommended volumes. Focusing on No Limit Texas Hold 'Em, this book is written by top poker coach Alton Hardin and shows beginners and experts alike how to calculate pot odds, analyse plays using Expected Value, and develop their understanding of probability. Anyone who has spent a good amount of time playing poker will tell you how important it is to have some basic idea of the maths behind it, as it will help you make decisions like when to raise and whether to fold based on the probability of cards that you need appearing in the flop. It can also help you understand your opponent's decisions have get a better idea of what cards they might be holding.
If you're less interested in learning strategy, but are still fascinated by the poker industry, then you might want to pick up the excellent Molly's Game. Giving behind-the-scenes access to the kind of high-end poker games you have only seen in the movies, Molly's Game is the story of Molly Bloom, known as the Poker Princess. She used to run private poker games for professionals, movie stars and billionaires, and while the book doesn't mention any names, it still drops plenty of interesting gossip, as well as opening the door on a glamourous, private world that most of us will never otherwise get to see.
There are also many other biographies of influential poker players, that are packed with tips and tricks as well as stories, making them a great all-round read for people with a general interest in the game and its players. These include Dave 'Devilfish' Ulliot and Mike Sexton.
Instructional ebooks have proved to be a highly profitable business, and because of the sheer volume of books available to download, it has become very easy for readers to find a book on whatever subject they are looking for. When looking for a poker book, as well as any other instructional guide, it is always a good idea to read any reviews left on the site that will be able to help you to judge whether the book is what you are after, and whether it has been successful in helping others to improve their game. You can also look for lists where others have reviewed titles for you. Or if you would rather plunge in yourself, the reduced prices and ease of access make it easy to immerse yourself in the subject of poker. Enjoy reading the tips from poker legends, learning about how great games were won and developing a winning strategy, all without having to leave your home.
Markus lives in San Francisco, California and is the video game and audio expert on Good e-Reader! He has a huge interest in new e-readers and tablets, and gaming.