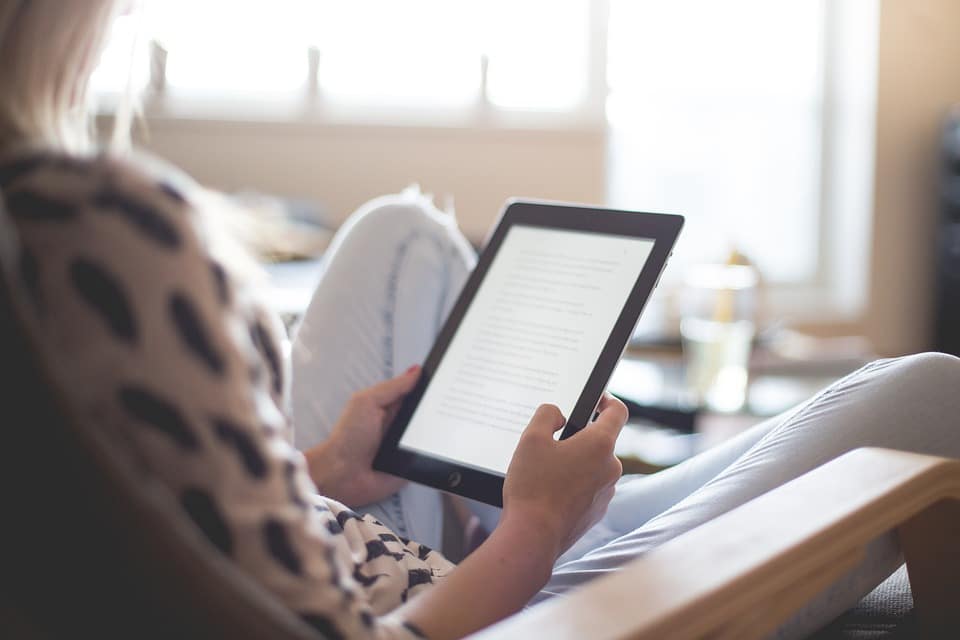 The benefits of having an e-reader are many, but you probably already know that since you've made it to this site. In fact, you'll probably agree that the practicality of having an e-reader is one of the best benefits as well as the endless amount of literature that's available right at your fingertips.
However, as with most things in life, when we humans get too much freedom, it affects our decision making negatively, meaning while the selection of available books is a great benefit, it can also be a curse.
Therefore, we thought we'd make it easier for you and share some of the top reads recommended from some of our close friends. In this case, we turned to the trading professionals over at BullMarketz.com to see if they could suggest their favorite day trading e-books right now, and this is what they had to say.
Learn How To Trade Using e-Books
Learning how to trade an instrument or how to trade on a specific market is not an easy feat, although it's not impossible. Anyone with patience and a little dedication can learn how to trade and make somewhat of a profit.
Learning how to day trade like a professional is of course even more difficult, but that too isn't impossible with some guidance. We know because we and so many others have already done it.
Regardless of how you would like to start trading, knowledge is key and according to us, some of the best trading knowledge can be found in trading books. Yes, there are trading courses, webinars, videos, live streams, podcasts, blogs, and countless other sources of information regarding trading, and we encourage you to use them too.
However, the best and most original trading resources can be found in books and these days a lot of them are available as e-books. Below you can read more about three of our top picks for beginners, covering three very different markets.
The Intelligent Investor – Benjamin Graham
Benjamin Graham is considered to be one of the best stock market advisors of the past decade and his epic guide on "value investing" remains just as relevant today as it was when it was first published in 1949.
We've said it before and will say it again: if you could only read one book about how to outsmart the stock market, then this has to be it.
The best part is that the book is available on Kindle and other popular e-readers.
Forex For Beginners: What You Need to Get Started and Everything In Between – Anna Coulling
As one of the most legendary forex trading books ever, Anna Coulling's Forex for Beginners is a book that every trader and investor should read.
The title of the book clearly states that it's a book for beginners, but we would argue and say that this is a book for everyone between a professional stock investor and a hobby cryptocurrency trader.
The book is packed full of valuable information and it's almost guaranteed to take your trading to the next level.
The Essays of Warren Buffett: Lessons for Corporate America – Warren Buffett
There is no better way to learn a new skill than to learn it from the best of the best. And when it comes to long-term investments, no one does it better than the Oracle from Omaha.
Over the years, Buffett has published several essays on trading and we think the fourth edition and the latest version is the most relevant and important for new investors to read. The book was published in 2015 and is a great resource of information for everyone planning to place a long-term investment.
Fun fact about this book is that Warren Buffett's investment "idol" when younger was Benjamin Graham, the author of the first book in this list.
Markus lives in San Francisco, California and is the video game and audio expert on Good e-Reader! He has a huge interest in new e-readers and tablets, and gaming.