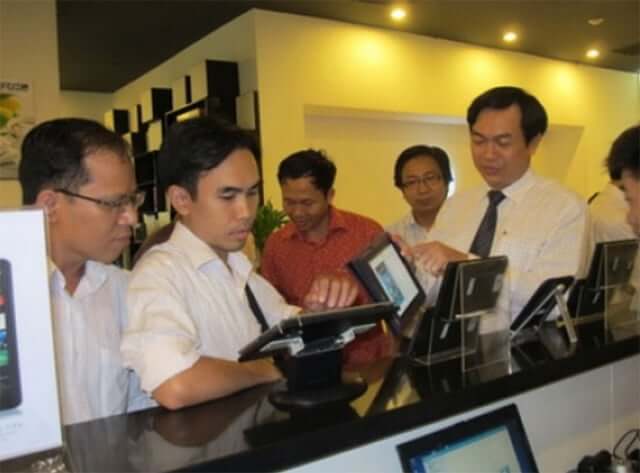 Phuong Nam Cultural Joint Stock Corporation's ebook store has opened in Saigon and is the first of its kind in that country. The company has opened a 500-square-meter store in floor B2 in the Vincom Shopping Mall in District 1, where it sells e-readers, tablets, ebooks, accessories, and apps.
There are not many books to start but Phuong Nam says more will be added in the very near future. When customers purchase an e-reader, all 28 books in EPUB and PDF formats will be loaded on their device, free of charge.
Phuong Nam is no stranger to books and currently maintains 30 individual bookstores. The company is making inroads with telecommunications companies in Vietnam to have e-reader apps come pre-loaded on the smart phones that are sold.
The one drawback of the digital publishing scene in Vietnam is that no one is really making ebooks. Traditional publishers have stayed away from converting their books into EPUB or PDF formats. Hopefully with the success of this store and the fact Phuong Nam operates a number of stores, people would be more willing to jump on board.