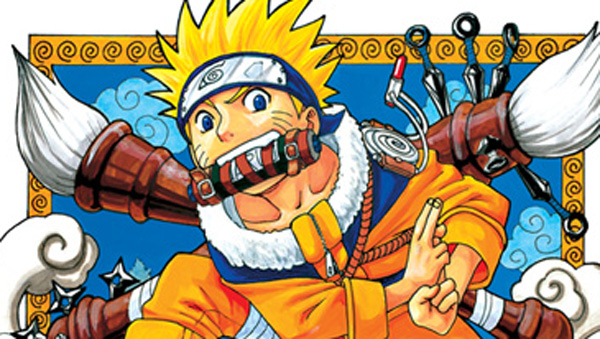 You gotta give Viz credit, when they move onto a new platform, they don't mess around. When they launched on Google Play this week, they launched with 1,700 volumes across over 170 series.
Viz already has an Android app, so it's reasonable to ask why a reader would want to buy the manga individually in the Google Play store. Here are two reasons:
Mature titles: It was only last year that Viz started releasing mature-rated titles, such as Dorohedoro, Nana, and Tenjho Tenge, digitally, and you can't buy them in-app. You can buy them on the Viz website, but unlike comiXology, it won't sync to the apps on your other devices. If you buy them on Google Play, though, you can sync to the Google Play app on your Android device. The mature titles are also available via Kindle, Nook, and iBooks, so this offers one more option.
Savings! Viz recently raised the prices on their digital manga, but the Google Play store is offering a price break on three titles for this week only: Every volume of One Piece (the best-selling manga in Japan), Demon Love Spell (a romance/comedy fantasy about a shrine maiden who accidentally seals a sexy demon and has to team up with him to fight monsters), and Case Closed (a detective series) is only $5.99, a buck off list. If you want to catch up on one of those series, this would be a good time to do it.
It's also worth noting that Viz releases manga digitally the same day they come out in print, and unlike the Big Two, they offer a substantial price break to digital buyers.
"Google Play is one of the most-visited and fastest-growing online entertainment destinations, and we look forward to the platform's large mainstream audience discovering and enjoying one of the most substantial digital manga catalogs available anywhere," said Viz executive vice president and chief technology officer Gagan Singh. That's an interesting point: Google Play really is mainstream, and it offers games, movies, and music as well as books, so it's a place for new readers to discover manga.
A former book editor and newspaper reporter, Brigid Alverson started MangaBlog to keep track of her daughters¹ reading habits and now covers comics and graphic novels for Comic Book Resources , School Library Journal, Publishers Weekly Comics World, Robot 6, and MTV Geek. She also edits the Good Comics for Kids blog at School Library Journal. Brigid was a judge for the 2012 Eisner Awards. Send her an email to wordballoons@gmail.com