When self-published authors like Amanda Hocking became book industry names, it was for reaching incredible sales figures on the fairly new Kindle e-reading platform. After reaching newsworthy levels of success, Hocking and others like her attracted the attention of literary agents and publishers looking to reach consumers. Experts would often question why an author who was already on the bestseller list would possibly be convinced to give a sizeable portion of their royalties; the answer was almost always the same: "I'm tired of being a businessman, I want to go back to being a writer."
Essentially, self-published authors who "took the deal," as people claimed, were looking for support that they either had to pay for out of pocket or do themselves. Marketing was a major reason for this, along with publishing services like cover design and editing. The work of being that bestselling author was interfering with the writing of bestselling books.
Now, though, the reality of the publishing industry has set in: being a traditionally published author is in no way a guarantee that there will be big budgets for marketing and promotion, or high-quality publishing services. In fact, reason news from authors has even stated that being a bestselling author of three books does nothing to guarantee that books four or five in the series will even get published.
One author has spoken out, largely about the disparity in author royalties. Philip Pullman has posed the question, in a time when publishing industry profit margins are up, why are authors making less than before? If profits are up, it should stand to reason that the authors should earn more as well.
The obvious response has been the need to make a profit, something that even indie authors can agree is important. There are only so many times an indie can afford to invest in quality publishing services without seeing a return, after all. The difference, though, is that indie authors also set their prices and budgets, where as traditional authors can do nothing to grow or shrink the publisher's marketing budget and profit margin. Their only recourse in many cases is to take on the expenses of social media promotion, arranging their own book tours and public appearances, covering their own travel costs, and more.
It's yet another example of why so many industry experts are questioning the value that publishers even bring to the table, other than to lure celebrity authors to their imprints.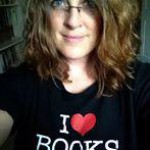 Mercy Pilkington is a Senior Editor for Good e-Reader. She is also the CEO and founder of a hybrid publishing and consulting company.