One of the unsung presenters at the IDPF Digital Book Conference was Justo Hidalgo, from 24 Symbols. He spoke briefly during the Breakthrough Business Models keynote, but as far as business concepts go, 24 Symbols may be the next great thing in e-reading.
They don't sell an e-reader device or convert formats. They don't even sell e-books to their users. They sell the ability to read pages, and some of the time they're even giving that away for free. That's right, you read your book a few pages at a time. And you don't own it.
Using a subscription model like Netflix for movies and Sweden's music service Spotify, 24 Symbols allows its members to read any content from any device with connectivity. Rather than download actual e-books, members access unlimited pages of the titles.
That would be the same thing, right? Wrong. Rather than provide full content to its members, sales are tracked on the basis of how many pages are called up at a time. So why would anyone actually pay to not own a book? Not everyone has to.
The best thing about 24 Symbols' subscription model is a concept they call Freemium. Much like tiered programs elsewhere such as Yahoo's email service, the first level is completely free and allows the user to access pages of any title in the catalog while tolerating advertising on the screen. Readers who don't wish to be inundated with advertising while trying to enjoy a good book can simply pay a monthly subscription fee, starting at 9.99 Euro (about $7) for a one-month sign-up, 19.99 Euro (approx. $14) for three months.
One of the unintended benefits of 24 Symbols' model is the deterrence of e-book piracy. Besides not offering its members any downloadable file that can be shared via the internet or other devices, the concept itself deters file theft.
"We are giving people access to books for free, if they choose. Why would you buy a pirated e-book when you can have it for free, or for a very low cost? We took away the incentive to seek out illegally downloaded materials," says Hidalgo.
One of the intentional effects of this methodology for e-reading can actually have a huge impact on small-press and indie authors. Publishing companies will be more likely to put their backlist on this kind of model because it is a great way to experiment with a new business idea without investing huge amounts of money in a new author or upstart e-reading idea. 24 Symbols was very adamant that, as profits are not based on full-scale sales of e-books, readers are seeking out the lesser known titles for their enjoyment knowing that if they don't like this "unknown" author, they didn't invest a lot of their limited book budget on the sale. The financial risk to the publisher and to the consumer, in this case, has been cleared.
The true design behind 24 Symbols is the ability to read content from anywhere, regardless of device or platform. One of the major questions buzzing at the IDPF conference was not the future of e-books, but the future of e-reader devices. With the rumored announcement that EPUB would truly be the industry standard very soon, the need for different devices shrinks. To avoid an all-out cellphone war, in which e-book retail platforms would have to literally give away their devices in order to attract customers who sign contracts, cloud-based reading from any device seems to be the answer to where e-readers might be heading in the near future: nowhere.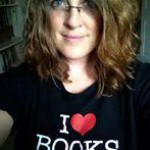 Mercy Pilkington is a Senior Editor for Good e-Reader. She is also the CEO and founder of a hybrid publishing and consulting company.