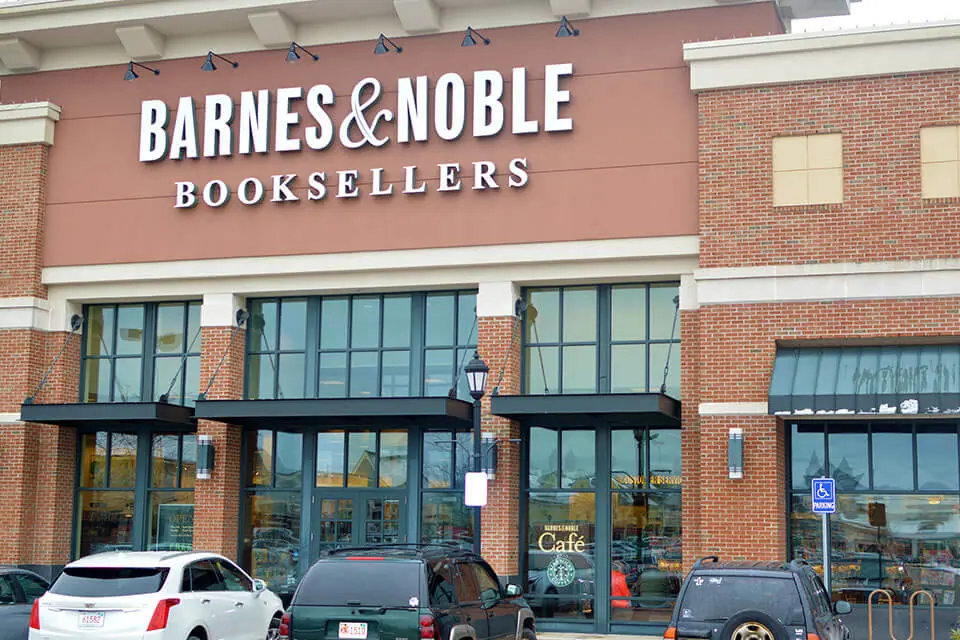 Image credit: derbystshops
When it comes to the most popular self-publishing platforms, both Barnes and Noble Press and Kindle Direct Publishing lead the chart for obvious reasons. Let's find out the difference between the two, so you can identify the ideal platform amidst the rise of the self-publishing and e-book market:
Barnes and Noble Press and Amazon Kindle Direct Publishing
Barnes and Noble Press is a free self-publishing platform that offers access to everything that independent authors need for book publishing, whether for personal use or customer purchase. The books uploaded on BNP are available to purchase on BN.com, NOOK devices, and stores. BNP integrates both e-book and print-on-demand experiences in one place.
Meanwhile, Amazon Kindle Direct Publishing also allows free self-publishing of e-books and print books to reach millions of readers on Amazon. It gives complete control to the authors for their book content and allows them to list their own prices in territories with publishing rights.
Comparison
Reach: Although both platforms have an extensive reach for readers, Amazon KDP has little edge with its books being published in Amazon's Kindle Store. Amazon has sold at least 487 million Kindle books as per Wordsrated, so you can do the math.
Publishing: After submitting your book and vendor profile approval, BNP takes 72 hours to make it available on BN.com, while KDP takes 3-10 business days to make your book live on Amazon.
Royalties: BNP offers a 70% royalty rate on sales. The royalty for BNP has been increased in 2021 from 40-65% range. BNP also offers increased royalties for e-books that cost $10.00 or more. Meanwhile, in the case of Amazon KDP, the royalty rates can be 35% or 70%.
Promotional Features: BNP offers promotional opportunities in the form of discounts and running sales, while KDP offers features like Kindle countdown deals and unlimited enrolments for promotion.
Exclusivity: KDP offers KDP Select for diverse promotional tools in exchange for exclusivity, however, with BNP, no such exclusivity is required for marketing.
Others: BNP offers all the tools and tips for maximum marketing opportunities, along with trim size options for self-published print books. KDP, too, offers extensive tools and a seamless interface for book cover designing and other requirements. Both platforms offer a hassle-free book-uploading process for the authors.
Which one out of the two do you think is the best for self-publishing? Comment down below.
Navkiran Dhaliwal is a seasoned content writer with 10+ years of experience. When she's not writing, she can be found cooking up a storm or spending time with her dog, Rain.