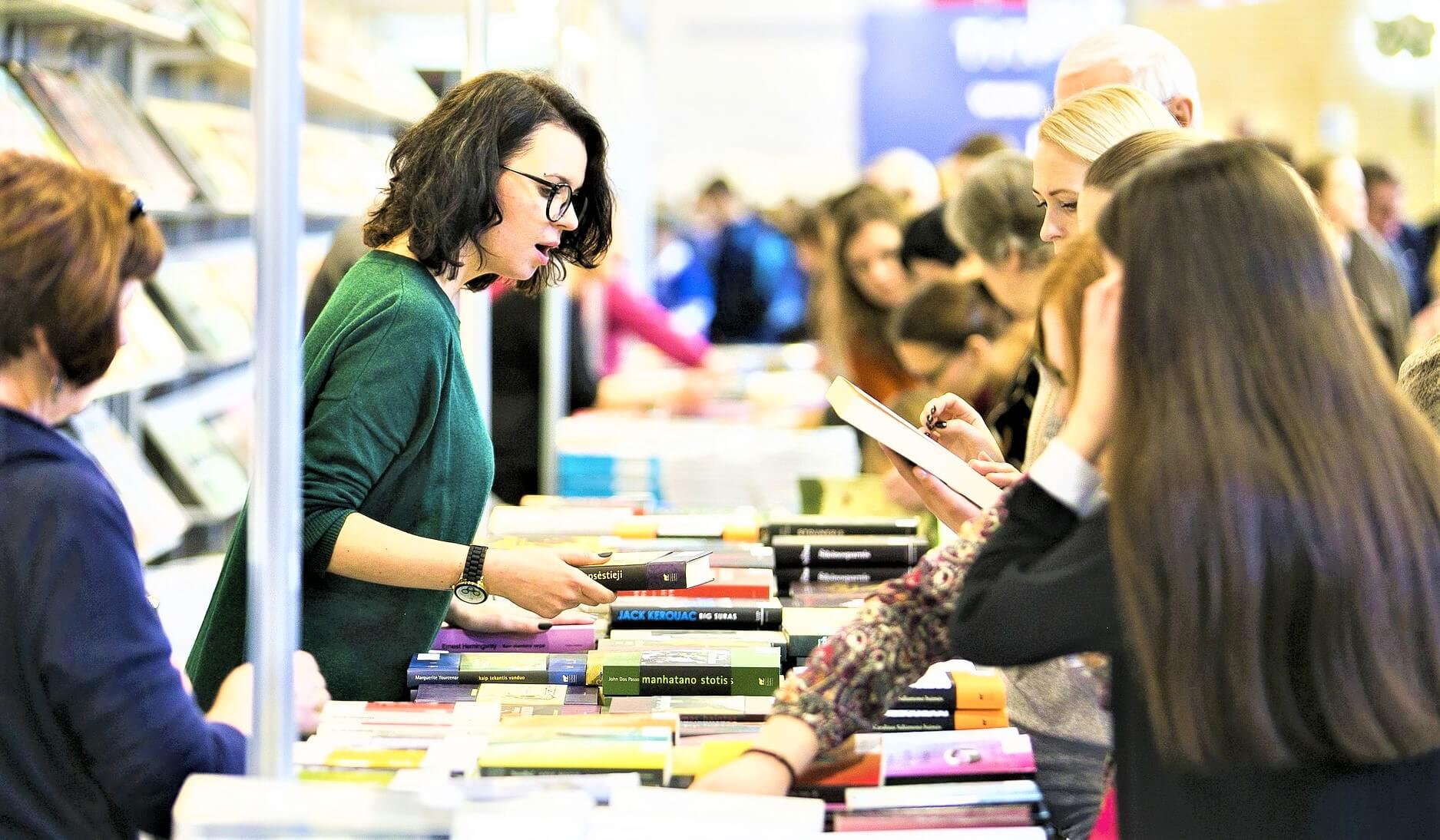 From debuts novels, to short stories, and next level offerings from beloved authors, these books will keep you enthralled and engaged. Mark your calendar with these upcoming exciting books to read!
A single Black lawyer puts her career and personalmoral code at risk when she moves in with her coffee entrepreneur boyfriend and his doomsday-prepping roommates in a novel that's packed with tension, curiosity, humor, and wit from a writer with serious comedy credentials

An exquisite collection of  haunting, award-winning short stories set across the Americas and linked by themes of migration, sacrifice, and moral compromise are offered by a New York Times bestselling author 

A sumptuous, gothic-infused story about a marriage that is unraveled by dark secrets, a friendship cursed to end in tragedy, and the danger of believing in fairy tales

A poignant and engrossing family story that asks: Can love make a broken person whole?
A dive into folktales and spirits creates an unforgettable coming-of-age tale of two Jamaican-Trinidadian sisters in Brooklyn grappling with their mother's illness, their father's infidelity, and the truth of their family's past

The bestselling author of 

The Wife Upstairs 

returns with a brilliant new gothic suspense set at an Italian villa with a dark history.

A summer in Greece for three best friends ends in the unthinkable when only two return home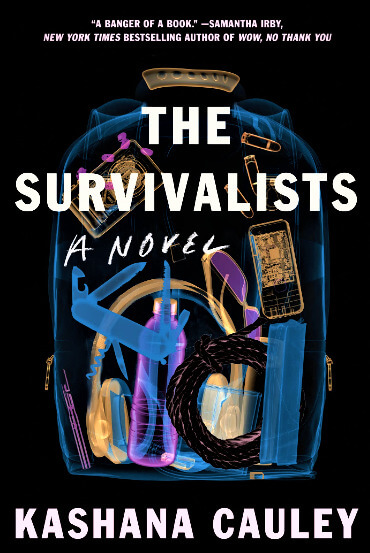 In the wake of her parents' death, Aretha, a habitually single Black lawyer, has had only one obsession in life—success—until she falls for Aaron, a coffee entrepreneur. Moving into his Brooklyn brownstone to live along with his Hurricane Sandy-traumatized, illegal-gun-stockpiling, optimized-soy-protein-eating, bunker-building roommates, Aretha finds that her dreams of making partner are slipping away, replaced by an underground world, one of selling guns and training for a doomsday that's maybe just around the corner.
For readers of Victor LaValle's The Changeling, Paul Beatty's The Sellout, and Zakiya Harris's The Other Black Girl, The Survivalists is a darkly humorous novel from a smart and relevant new literary voice that's packed with tension, curiosity and wit, and unafraid to ask the questions most relevant to a new generation of Americans: Does it make sense to climb the corporate ladder? What exactly are the politics of gun ownership? And in a world where it's nearly impossible for young people to earn enough money to afford stable housing, what does it take in order to survive?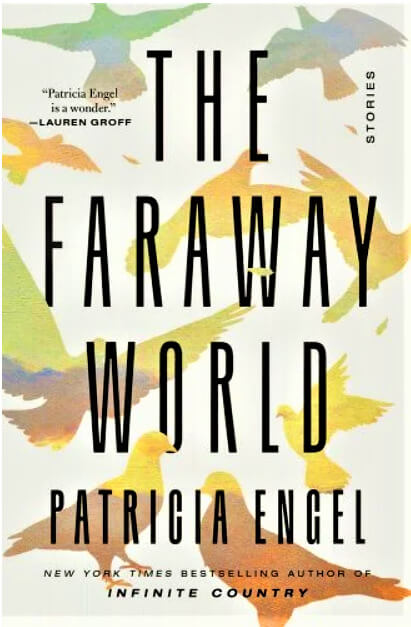 Two Colombian expats meet as strangers on the rainy streets of New York City, both burdened with traumatic pasts. In Cuba, a woman discovers her deceased brother's bones have been stolen, and the love of her life returns from Ecuador for a one-night visit. A cash-strapped couple hustles in Miami, to life-altering ends.
The Faraway World is a collection of arresting stories from the New York Times bestselling author of Infinite Country, Patricia Engel, "a gifted storyteller whose writing shines even in the darkest corners" (The Washington Post). Intimate and panoramic, these stories bring to life the liminality of regret, the vibrancy of community, and the epic deeds and quiet moments of love.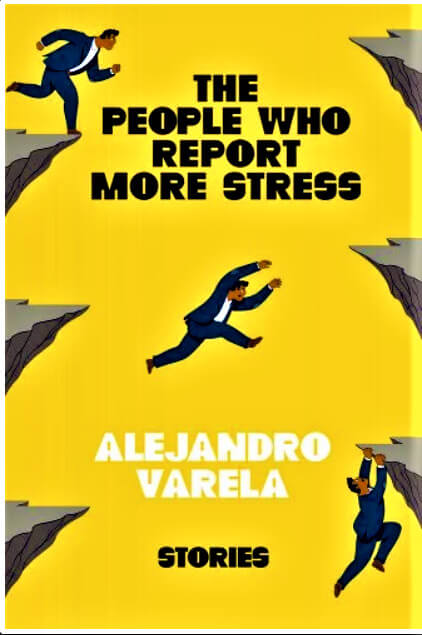 In "Midtown-West Side Story," Álvaro, a restaurant worker struggling to support his family, begins selling high-end designer clothes to his co-workers, friends, neighbors, and the restaurant's regulars in preparation for a move to the suburbs."The Man in 512″ tracks Manny, the childcare worker for a Swedish family, as he observes the comings and goings of an affluent co-op building, all the while teaching the children Spanish through Selena's music catalog.
"Comrades" follows a queer man with radical politics who just ended a long-term relationship and is now on the hunt for a life partner. With little tolerance for political moderates, his series of speed dates devolve into awkward confrontations that leave him wondering if his approach is the correct one.
A collection of humorous, sexy, and highly neurotic tales about parenting, long-term relationships, systemic and interpersonal racism, and class conflict from the author of The Town of Babylon, The People Who Report More Stress deftly and poignantly expresses the frustration of knowing the problems and solutions to our society's inequities but being unable to do anything about them.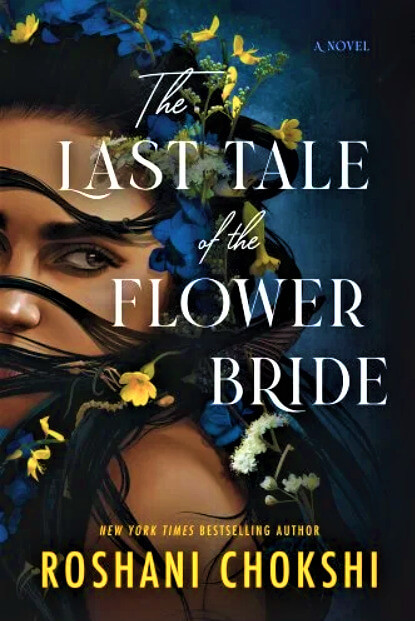 Once upon a time, a man who believed in fairy tales married a beautiful, mysterious woman named Indigo Maxwell-Casteñada. He was a scholar of myths. She was heiress to a fortune. They exchanged gifts and stories and believed they would live happily ever after—and in exchange for her love, Indigo extracted a promise: that her bridegroom would never pry into her past.
But when Indigo learns that her estranged aunt is dying and the couple is forced to return to her childhood home, the House of Dreams, the bridegroom will soon find himself unable to resist. For within the crumbling manor's extravagant rooms and musty halls, there lurks the shadow of another girl: Azure, Indigo's dearest childhood friend who suddenly disappeared. As the house slowly reveals his wife's secrets, the bridegroom will be forced to choose between reality and fantasy, even if doing so threatens to destroy their marriage . . . or their lives.
Combining the lush, haunting atmosphere of Mexican Gothic with the dreamy enchantment of The Invisible Life of Addie LaRue, The Last Tale of the Flower Bride is a spellbinding and darkly romantic page-turner about love and lies, secrets and betrayal, and the stories we tell ourselves to survive.
A successful film professor and podcaster, Bodie Kane is content to forget her past—the family tragedy that marred her adolescence, her four largely miserable years at a New Hampshire boarding school, and the murder of her former roommate, Thalia Keith, in the spring of their senior year. Though the circumstances surrounding Thalia's death and the conviction of the school's athletic trainer, Omar Evans, are hotly debated online, Bodie prefers—needs—to let sleeping dogs lie.
But when the Granby School invites her back to teach a course, Bodie is inexorably drawn to the case and its increasingly apparent flaws. In their rush to convict Omar, did the school and the police overlook other suspects? Is the real killer still out there? As she falls down the very rabbit hole she was so determined to avoid, Bodie begins to wonder if she wasn't as much of an outsider at Granby as she'd thought—if, perhaps, back in 1995, she knew something that might have held the key to solving the case.
In I Have Some Questions for You, award-winning author Rebecca Makkai has crafted her most irresistible novel yet: a stirring investigation into collective memory and a deeply felt examination of one woman's reckoning with her past, with a transfixing mystery at its heart. Timely, hypnotic, and populated with a cast of unforgettable characters, I Have Some Questions for You is at once a compulsive page-turner and a literary triumph.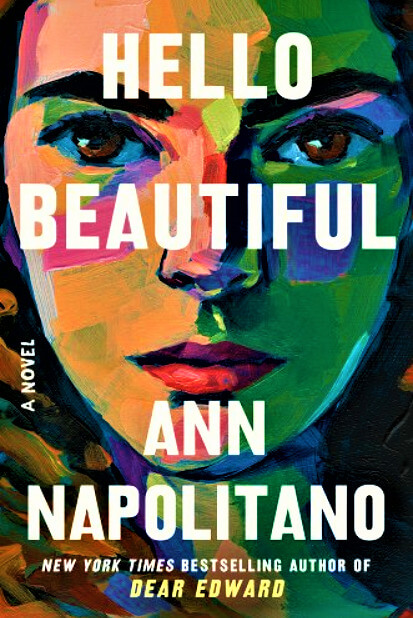 William Waters grew up in a house silenced by tragedy, where his parents could hardly bear to look at him, much less love him—so when he meets the spirited and ambitious Julia Padavano in his freshman year of college, it's as if the world has lit up around him. With Julia comes her family, as she and her three sisters are inseparable: Sylvie, the family's dreamer, is happiest with her nose in a book; Cecelia is a free-spirited artist; and Emeline patiently takes care of them all. With the Padavanos, William experiences a newfound contentment; every moment in their house is filled with loving chaos.
But then darkness from William's past surfaces, jeopardizing not only Julia's carefully orchestrated plans for their future, but the sisters' unshakeable devotion to one another. The result is a catastrophic family rift that changes their lives for generations. Will the loyalty that once rooted them be strong enough to draw them back together when it matters most?
An exquisite homage to Louisa May Alcott's timeless classic, Little Women, Hello Beautiful is a profoundly moving portrait of what is possible when we choose to love someone not in spite of who they are, but because of it.
Sisters Zora and Sasha Porter are drifting apart. Bearing witness to their father's violence and their mother's worsening illness, an unsettled Zora escapes into her journal, dreaming of being a writer, while Sasha discovers sex and chest binding, spending more time with her new girlfriend than at home.
But the sisters, like their parents, must come together to answer to something more ancient and powerful than they know—and reckon with a family secret buried in the past. A tale told from the perspective of a mischievous narrator, featuring the Rolling Calf who haunts butchers, Mama Dglo who lives in the ocean, a vain tiger, and an outsmarted snake, The Human Origins of Beatrice Porter and Other Essential Ghosts is set in a world as alive and unpredictable as Helen Oyeyemi's.
Telling of the love between sisters who don't always see eye to eye, this extraordinary debut novel is a celebration of the power of stories, asking, What happens to us when our stories are erased? Do we disappear? Or do we come back haunting?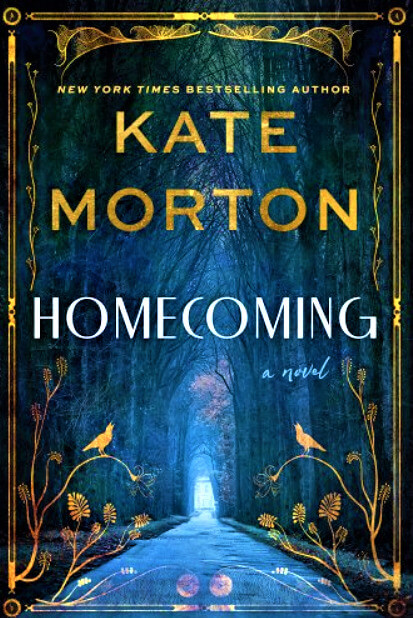 Adelaide Hills, Christmas Eve, 1959
At the end of a scorching hot day, beside a creek in the grounds of a grand country house, a local man makes a terrible discovery. Police are called, and the small town of Tambilla becomes embroiled in one of the most baffling murder investigations in the history of South Australia.
Many years later and thousands of miles away, Jess is a journalist in search of a story. Having lived and worked in London for nearly two decades, she now finds herself unemployed and struggling to make ends meet. A phone call summons her back to Sydney, where her beloved grandmother, Nora, who raised Jess when her mother could not, has suffered a fall and is seriously ill in hospital.
At Nora's house, Jess discovers a true crime book chronicling a long-buried police case: the Turner Family Tragedy of 1959. It is only when Jess skims through its pages that she finds a shocking connection between her own family and this notorious event—a murder mystery that has never been satisfactorily resolved.
An epic story that spans generations, Homecoming asks what we would do for those we love, how we protect the lies we tell, and what it means to come home. Above all, it is an intricate and spellbinding novel from one of the finest writers working today.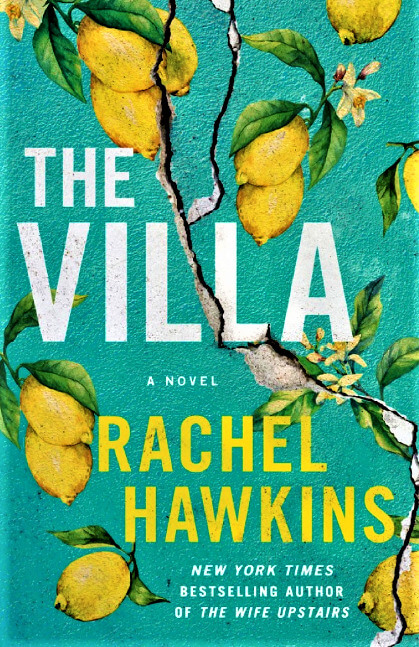 As kids, Emily and Chess were inseparable. But by their 30s, their bond has been strained by the demands of their adult lives. So when Chess suggests a girls trip to Italy, Emily jumps at the chance to reconnect with her best friend.
Villa Aestas in Orvieto is a high-end holiday home now, but in 1974, it was known as Villa Rosato, and rented for the summer by a notorious rock star, Noel Gordon. In an attempt to reignite his creative spark, Noel invites up-and-coming musician, Pierce Sheldon to join him, as well as Pierce's girlfriend, Mari, and her stepsister, Lara. But he also sets in motion a chain of events that leads to Mari writing one of the greatest horror novels of all time, Lara composing a platinum album––and ends in Pierce's brutal murder.
As Emily digs into the villa's complicated history, she begins to think there might be more to the story of that fateful summer in 1974. That perhaps Pierce's murder wasn't just a tale of sex, drugs, and rock & roll gone wrong, but that something more sinister might have occurred––and that there might be clues hidden in the now-iconic works that Mari and Lara left behind.
Yet the closer that Emily gets to the truth, the more tension she feels developing between her and Chess. As secrets from the past come to light, equally dangerous betrayals from the present also emerge––and it begins to look like the villa will claim another victim before the summer ends. Inspired by Fleetwood Mac, the Manson murders, and the infamous summer Percy and Mary Shelley spent with Lord Byron at a Lake Geneva castle––the birthplace of Frankenstein––The Villa welcomes you into its deadly legacy.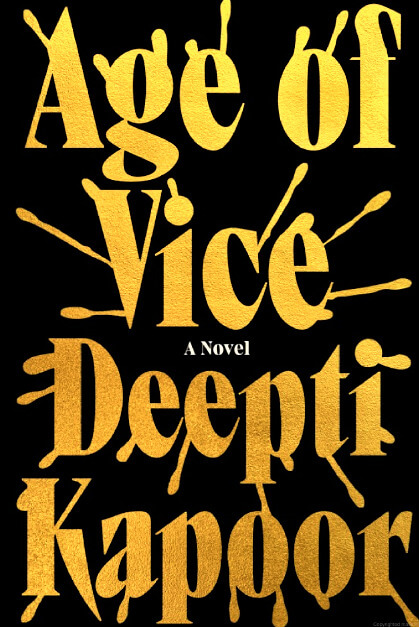 New Delhi, 3 a.m. A speeding Mercedes jumps the curb and in the blink of an eye, five people are dead. It's a rich man's car, but when the dust settles there is no rich man at all, just a shell-shocked servant who can't explain the strange series of events that led to this crime, or foresee the dark drama that is about to unfold.
Deftly shifting through time and perspective in contemporary India, Age of Vice is an epic, action-packed story propelled by the seductive wealth, startling corruption and bloodthirsty violence of the Wadia family—loved by some, loathed by others, feared by all.
In the shadow of lavish estates, extravagant parties, predatory business deals and calculated political influence, three lives become dangerously intertwined. Born into poverty, Ajay is the watchful servant who rises through the family's ranks. Sunny is the playboy heir who dreams of outshining his father, whatever the cost. And Neda is the curious journalist caught between morality and desire. Against a sweeping plot fueled by loss, yearning, violence and revenge, will these characters' connections become a path to escape or a trigger for further destruction?
Equal parts crime thriller and family saga, Age of Vice transports readers from the dusty villages of Uttar Pradesh to the urban energy of New Delhi. An intoxicating novel of gangsters and lovers, false friendships, forbidden romance and the consequences of corruption, it is binge-worthy entertainment at its literary best.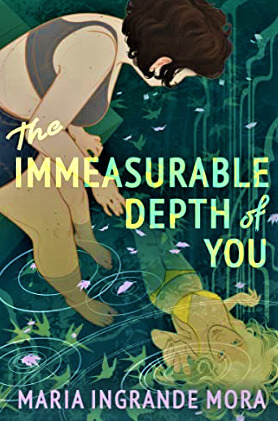 How do you face your fears when everything is terrifying?
Fifteen-year-old Brynn can't stop thinking about death. Her intrusive thoughts and severe anxiety leave her feeling helpless—and hopeless. So after her mom interprets one of Brynn's blog posts as a suicide note, she takes extreme measures, confiscating Brynn's phone, blocking her Internet access, and banishing her to stay with her father who lives "off the grid" on a houseboat in the Florida mangroves. Isolated from her online friends—her only friends—Brynn resigns herself to a summer of mind-numbing boredom and loneliness… until Skylar appears.
Skylar is everything Brynn isn't—sultry, athletic, and confident. Yet Brynn feels at home around this fearless girl who pushes her to try new things and makes her belly flutter with nerves that have nothing to do with anxiety. When Brynn discovers that Skylar is trapped in the bayou and can't tell her why, she resolves to free her new crush from the dark waters, even if it means confronting all of her worst fears.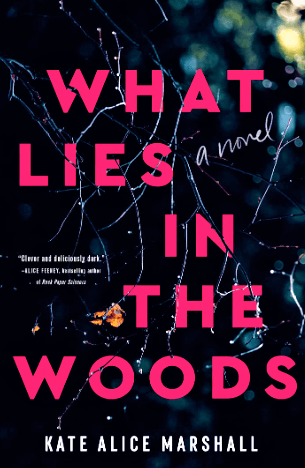 Naomi Shaw used to believe in magic. Twenty-two years ago, she and her two best friends, Cassidy and Olivia, spent the summer roaming the woods, imagining a world of ceremony and wonder. They called it the Goddess Game. The summer ended suddenly when Naomi was attacked. Miraculously, she survived her seventeen stab wounds and lived to identify the man who had hurt her. The girls' testimony put away a serial killer, wanted for murdering six women. They were heroes.
And they were liars.
For decades, the friends have kept a secret worth killing for. But now Olivia wants to tell, and Naomi sets out to find out what really happened in the woods―no matter how dangerous the truth turns out to be.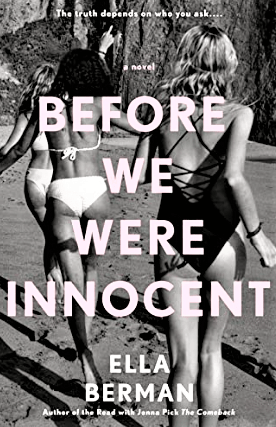 Ten years ago, after a sun-soaked summer spent in Greece, best friends Bess and Joni were cleared of having any involvement in their friend Evangeline's death. But that didn't stop the media from ripping apart their teenage lives like vultures.
While the girls were never convicted, Joni, ever the opportunist, capitalized on her newfound infamy to become a motivational speaker. Bess, on the other hand, resolved to make her life as small and controlled as possible so she wouldn't risk losing everything all over again. And it almost worked. . . .
Except now Joni is tangled up in a crime eerily similar to that one fateful night in Greece. And when she asks Bess to come back to LA to support her, Bess has a decision to make.
Is it finally time to face up to what happened that night, exposing herself as the young woman she once was and maybe still is? And what if she doesn't like what she finds?
(Please note since many of these books are not yet released, the descriptions are courtesy of the Publishers/Amazon)
An avid book reader, Angela Waterfield is new to the world of e-Readers. She has a background in education, emergency response, and fitness, and loves to be outside. She has contributed writing to The London Free Press, The Gazette, The Londoner, Lifeliner, and Citymedia.ca.