Imagine walking into your favorite independent bookseller and finding…nothing. An empty room, save for a smiling bookseller and a slightly oversized cross between an ATM and a photocopier.
The future of publishing may very well be the Espresso Book Machine, thanks to the partnership with the American Bookseller's Association, announced this week.
The Espresso Book Machine, or EBM, by On Demand Books, works on the same principle as any large, commercial-grade printer, except that it actually formats, prints, cuts, and binds a book in the space of a few moments. Any book, that is, selected from On Demand's vast catalog or uploaded by any self-published author.
ABA will market the EBM machines to its partner bookstores, making it possible for any customer to request a cataloged title and have it in hand within a few minutes, at the same cost to both the customer and the bookseller as keeping a large supply of surplus inventory on hand.
Not only are there environmental ramifications, such as eliminating the unnecessary carbon overload brought on by shipping hefty parcels of bound books, but there is no pulp investment, as the books are only printed to paper as they are purchased on-site.
Thanks to the partnership between ABA and On Demand Books, as well as an agreement through Xerox to install and service the EBMs in member bookstores worldwide, an estimated 150-plus machines will be providing instant book gratification to customers by the end of this year, in addition to the ones already in place in select bookstores, libraries, and universities.
It will be interesting to see which independent bookstores can afford the upfront costs, however. In an era of e-readers and instant book downloading, many independent bookstores are already suffering; even the big-box stores like Borders are making headlines as they try to stay afloat in a market of paperless literature. The licensing of the software per store is in the neighborhood of $25,000, and although the ten percent discount to ABA member stores will mean a massive savings, it just might not be enough to compete with the other so-called future of publishing, the digital e-reader.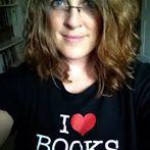 Mercy Pilkington is a Senior Editor for Good e-Reader. She is also the CEO and founder of a hybrid publishing and consulting company.