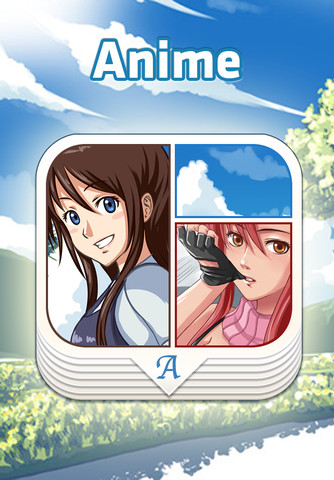 Sometimes being a fan of anime and manga is a little difficult, especially coming from a small town like I did! I didn't have many friends who particularly shared the same passion and in turn, I ended up going to the internet, looking through forum after forum for other lovers that were interested in the same thing.
Well nowadays, with the free Anime Amino app for IOS and Android devices, looking for fellow anime lovers just became a lot more easier! Here people can discuss many things whether it be cosplay ideas to greatest animes ever. After setting up the initial account with the app, finding your way through is especially easy.
When first opening the app up, it opens up to a newsfeed. Here you can access popular stories or see what your friends are watching or reading. My absolute favourite thing about this app however, is the amount of discussions there are. When opening up the forums tab, you're immediately welcomed by banner after banner of topics discussing almost anything from Rps (Role Playing), discussing specific characters, AMVs (Anime Music Videos) or just in general anime love.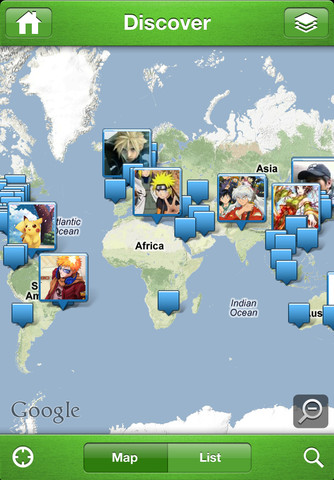 After a quick tap on the home button, on the top left of the screen, a menu will open up and one of the four big buttons you can click on is called 'Discover'. After tapping on it, you can actually see who else in the area or around you have the same interests!
Now that all that has been covered, let's talk about the profile section! When you click on you're picture, you are taken to "Me". This is where you can post a collection you might have, a blog post or just check up on your discussions. In the blog area, you have free range to chat about anything you'd like! Maybe you wanted to show off that new Figma you got? Or a new a manga that you just bought. People will be able to find posts according to how you tag them and in turn, making even more friends.
There's also a pretty cool feature called the Anime Amino Reputation. Everyone wants to have a good reputation and the app is determined to do just that! To gain reputation, you must simply comment on discussions, interact with other users or when others follow you! It really helps you get you involved in the community and really helps you get more comfortable with the app. You need at least 50 reputation points before you can directing email or create a discussion.
Now, if you aren't completely sold, let me just say, the app is super clean no spam or garbage and no annoying ads that pop up randomly! There's so many people and discussions to discover and it's not just only for anime and manga!
When you open up the home menu, you'll find a list of communities at the bottom to further immerse yourself. You can download separate pages according to your interests, whether it be video games, art, television or even books! There are a lot more than what I just mentioned, so check out the app for yourself!
You can check out the app's official website for more information, or if you're ready to go download it, you can head over over to the Itunes webstore as well as the Google Play store! If you decide to download it, feel free to add me, my username is Vahrun!
Hope to see you all there!

Thi Lathi Chao is a graduate from Vancouver Fine Arts College and reports for Good e-Reader on all of the latest anime and manga news. In her off hours, she is enamored with playing games, drawing and writing short stories.