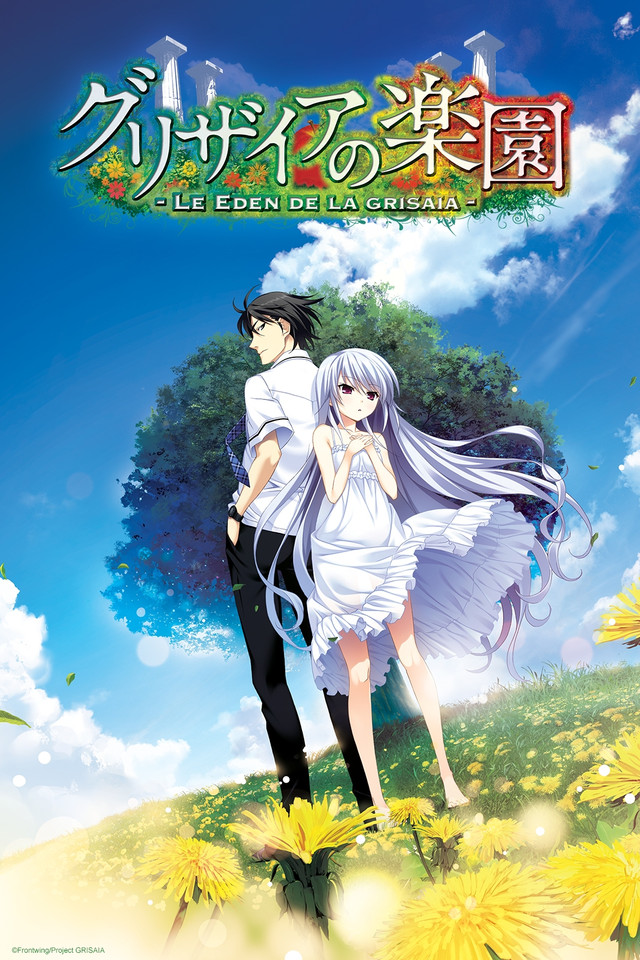 As the new spring season is upon us, plenty of new and wonderful animes will soon be airing on Crunchyrolls simulcast! Two new anime's from the Fruit of Grisaia franchise as well as the 2nd season for the popular I can't Understand What My Husband is Saying: 2nd Thread will be added to the Crunchyroll rosters!
The Labyrinth of Grisaia is a 60 minute broadcast special and will air April 12th 2015 at 12:35 pm Pacific time. The Eden of Grisaia will be set to broadcast every Sunday Starting on April 19th at 10:00 am pacific time for it's premium members, which will become free to watch one week later.
Story Summary
Based on the Japanese Visual Novel by Frontwing, The Fruit of Grisaia takes place in Mihama Academy, a prison-like school built to preserve fruit that have fallen too far from it's tree. It is home to five female students who live their lives idly within the walls of the school. Although when Kazami Yuuji, the first male student to enroll at Mihama, arrives, the controlled rhythm of Mihama become off balance. Could Yuji be the one to get the girls to get a hold of their lives once more or will the ghosts from their pasts prove too steep to over overcome? Or does Yuji have a secret even heavier than the others?
The Labyrinth of Grisaia will be a 60 minute specieal episode featuring the main character's past and a collection of sequels for the five female characters.
If it sounds interesting to you, you can go ahead and watch Season 1 right now and be ripe and ready for the second season!
Ready to watch more hijinks by everyone's favorite newly weds? Voice Actors Yukari Tamura and Kenichi Suzumura are back to reprise their roles as Kaoru and Hajime, as well as singing the opening theme: "Yuruganu Futari ~Ai no Sanka~". The animation will be handled again by Seven, with director Shinpei Nagai also returning to write the script! I Can't Understand What My Husband Is Saying 2nd Thread is set to broadcast every Thursday starting on April 2nd, at 11:30 AM Pacific Time for Premium members, and free members will be able to watch one week later.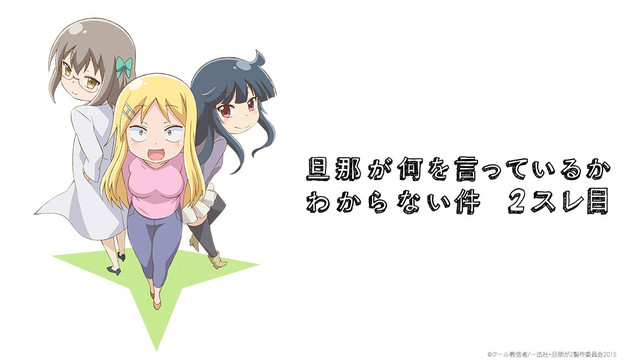 Story Summary
The series revolves around the daily lives of Kaoru, a hard working office lady and her otaku husband, Hajime. Using popular anime and otaku tropes and in-jokes, the characters explore the conflicts and similarities between daily and otaku life in urban Japan.
If you want to get caught up before the new season starts up, you can go ahead and view the first one here!
Thi Lathi Chao is a graduate from Vancouver Fine Arts College and reports for Good e-Reader on all of the latest anime and manga news. In her off hours, she is enamored with playing games, drawing and writing short stories.