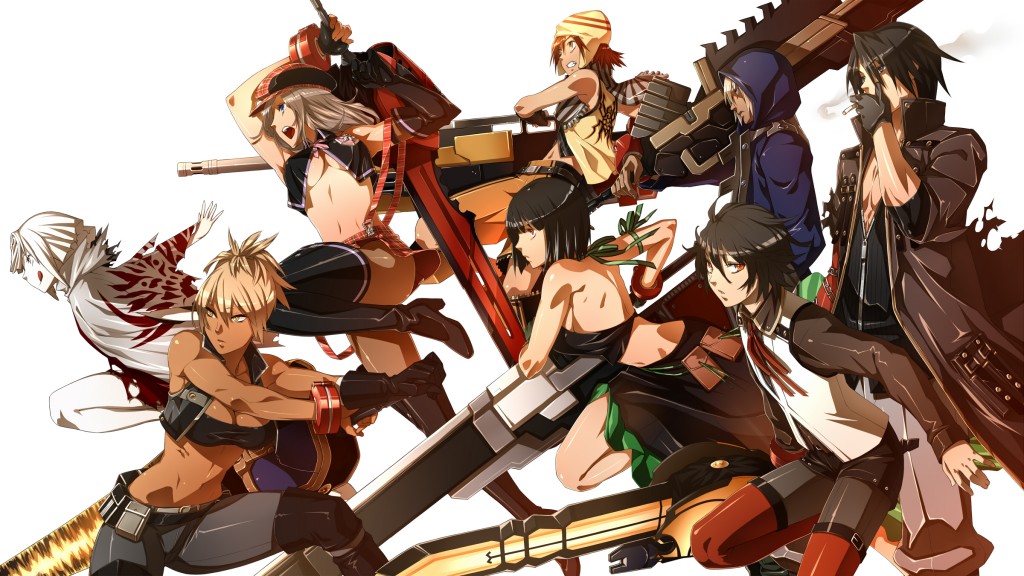 This weekend at Anime Central convention, Daisuki, a new anime streaming service, has announced that God Eater will be added to it's summer line up. It was earlier this year that the anime adaption of Bandai Namco's popular PSP game would be getting it's own tv series to be directed by Takayuki Hirao with character designs by Keita Shimizu (Tales of Phantasia) along with music by Gō Shiina (God Eater games)
Daisuki describes the series as follows:
"The Far East, 2071.
The domain of the mad gods.
In the early 2050s, unknown life forms called "Oracle cells" begin their uncontrolled consumption of all life on Earth.
Their ravenous appetite and remarkable adaptability earn them first dread, then awe, and finally the name "aragami".
In the face of an enemy completely immune to conventional weapons, urban civilization collapses, and each day humanity is driven further and further toward extinction.
One single ray of hope remains for humanity.
Following the development of "God Arcs"—living weapons which incorporate Oracle cells—their wielders are organized into an elite force.
In a world ravaged by mad gods, these "God Eaters" fight a desperate war…"
The series will star Ryūichi Kijima as the protagonist Lenka Utsugi and returning to their roles from the game series include:
Hiroaki Hirata as Rindou Amamiya
Maaya Sakamoto as Alisa Ilyinichna Omela
Kazuya Nakai as Soma Shichsal
Daisuke Sakaguchi as Kota Fujiki
Sayaka Ohara as Sakuya Tachibana
Daisuki will begin streaming the new series starting on July 5th and the stream will be available worldwide except for China and Japan. In Japan, the series will air on Tokyo MX TV, BS11 and other stations.

Thi Lathi Chao is a graduate from Vancouver Fine Arts College and reports for Good e-Reader on all of the latest anime and manga news. In her off hours, she is enamored with playing games, drawing and writing short stories.