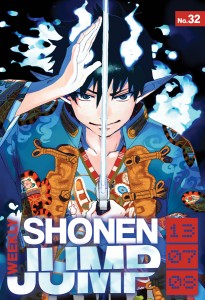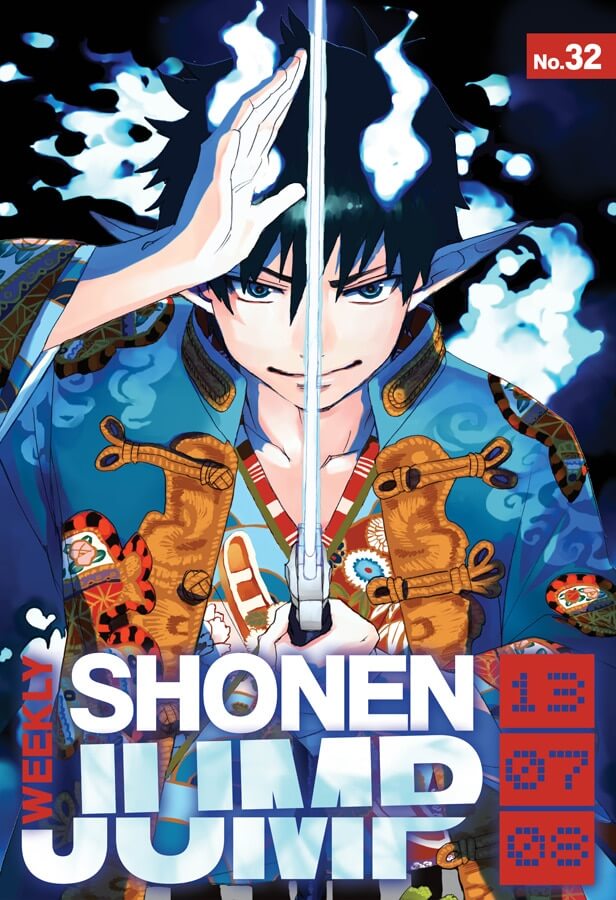 In Japan, manga is serialized in various magazines. Every new chapter that gets released is printed in one of many different magazines, sometimes weekly, sometimes monthly. There are multiple various prints running a multitude of genres. Here in North America, we really only have one – Viz Manga's digital magazine, Weekly Shonen Jump.
The magazine is a mirror image to the popular Weekly Shōnen Jump in Japan, a magazine that has been in publication since 1968. It runs almost all the same titles as the Japanese magazine, but with a few additional titles held by Viz Media. When the Viz company first started publishing magazines with their licensed manga, they started with two: Shonen Jump and Shojo Beat. These magazines were published in paper, and instead of weekly, came monthly. They were popular in bookstores and issues could be easily found at most public libraries.
In 2011, Viz announced that they were making a shift. By 2013, both Shonen Jump and Shojo Beat were out of print, and had been replaced by a new magazine, Weekly Shonen Jump. Viz began several changes when they made the shift. This new magazine would be published weekly, instead of monthly, as previously done. Viz also chose to publish digitally. As for the manga titles that got dropped from running, such as those running in Shojo Beat, are also available through Viz Manga.
With the move to digital, Viz Manga has become much more accessible. Weekly Shonen Jump, in addition to their other titles, can be read through Android and iOS apps, Kindle, Nook, and Kobo E-Reader. Subscriptions are available through Viz Manga, and if you choose to include your mailing address, Viz sends free promotional Yu-Gi-Oh! cards and other fun features. If you're not feeling a subscription, individual issues can be bought separately. And, as the digital age goes, Weekly Shonen Jump's publication is simultaneous with Japan's magazine, so you won't be missing a second.
As for what is currently running in Weekly Shonen Jump's lineup, the list is as follows:
Bleach – Who hasn't heard of this popular manga monster by Tite Kubo? With Naruto ending its 700-chapter run in November, Bleach may be the next biggest thing. For those new into manga, Bleach is the story of a young man who accidentally gains the power of a Soul Reaper – a Death God. With these newfound powers, he is charged with protecting humanity from evil spirits, and often ends up travelling across the afterlife. Just don't ask why it's called Bleach.
Blue Exorcist – The story of the half-human, half-demonic son of Satan. Sounds god already, doesn't it? In this supernatural tale, young Rin Okumura decides to become an exorcist so he can defeat his father. The story is penned by Kazue Katō.
Food Wars!: Shokugeki no Soma – A collaboration by author Yūto Tsukuda, illustrator Shun Saeki, and with recipes by Yuki Morisaki. If you couldn't guess by the title, this is a cooking manga. But it's a high energy cooking manga, about a boy who enters an elite cooking school where only 10% of students graduate. We're stressed for him already.
Gakkyu Hotei: School Judgement – Draw by the same artist as Death Note, Takeshi Obata, this manga is about as far from Death Note as you can get. It's about a grade school defense attorney. This is a unique little gem of a manga, as you can't say you've ever read a courtroom drama quite like this one.
Hunter x Hunter – Imagine if there was a job that's description entailed exploring the unexplored, collecting lost treasure, and hunting criminals, all while constantly encountering the paranormal. That's the job description of a Hunter, the pursuit of the young Gon in this manga. The inspiration came from the author Yoshihiro Togashi's own collecting hobby.
My Hero Academia – By Kōhei Horikoshi, this fairly new manga tells the story of a young boy without any superpowers, living in a world of superpowered people. It's a story for anyone who has ever been left out. My Hero Academia is also one of the nominees for this year's Manga Taisho Award.
Nisekoi: False Love – A comedy by Naoshi Komi. This offbeat rom-com stars the two children of rival yakuza bosses, who decide to settle their differences by pairing their children together. This would work – if those two didn't hate each other. Nisekoi has had an anime adaption running since January 2014.
One Piece – Another long-running popular series, this manga has well over 700 chapters. By Oda Eiichiro, this fun pirate adventure has been one of the top manga since it began, and it doesn't seem to be stopping anytime soon.
One-Punch Man – A comedic webcomic by a mysterious author who simply goes by One, this little treasure details a man who can defeat enemies – with one punch. He's become bored of his power and is looking for stronger opponents, ones that can withstand more than just one punch.
Seraph of the End: Vampire Reign – Who doesn't need a good vampire story in this day and age? Instead of the ever-popular vampire romance, this dark fantasy by Takaya Kagami and Yamato Yamamoto tells the story of a world overrun by vampires, and a young man who sets out to destroy them all and end their reign.
Toriko – By Mitsutoshi Shimabukuro, this is another cooking manga. Toriko tells the story of a chef who i travelling the world looking for rare ingredients to create a full-course meal.
World Trigger – By Daisuke Ashihara, this manga is the tale of monstrous creatures crossing over into Earth, and a group of people called Border agents who stop them. The ticket to this manga is that it's told from the mouth of one of the monsters.
Yu-Gi-Oh! Zexal – How long has Yu-Gi-Oh! been going? How many series will there be? How long will it continue? Hopefully – for eternity. Does this manga need any explanation? A young protagonist sets off to be a Duel Monster champion. By Shin Yoshida and Naoto Miyashi, this manga will have you determined to collect as many cards as you can. After all, how many decks of 50 do you need? With free cards coming with your subscription, the answer is: as many as you fit it your house.

Laura is a Douglas College student and an avid anime aficionado. She can sleep through anything, except the latest manga chapter release. Any questions, fire off a message to lmdeheer@shaw.ca!